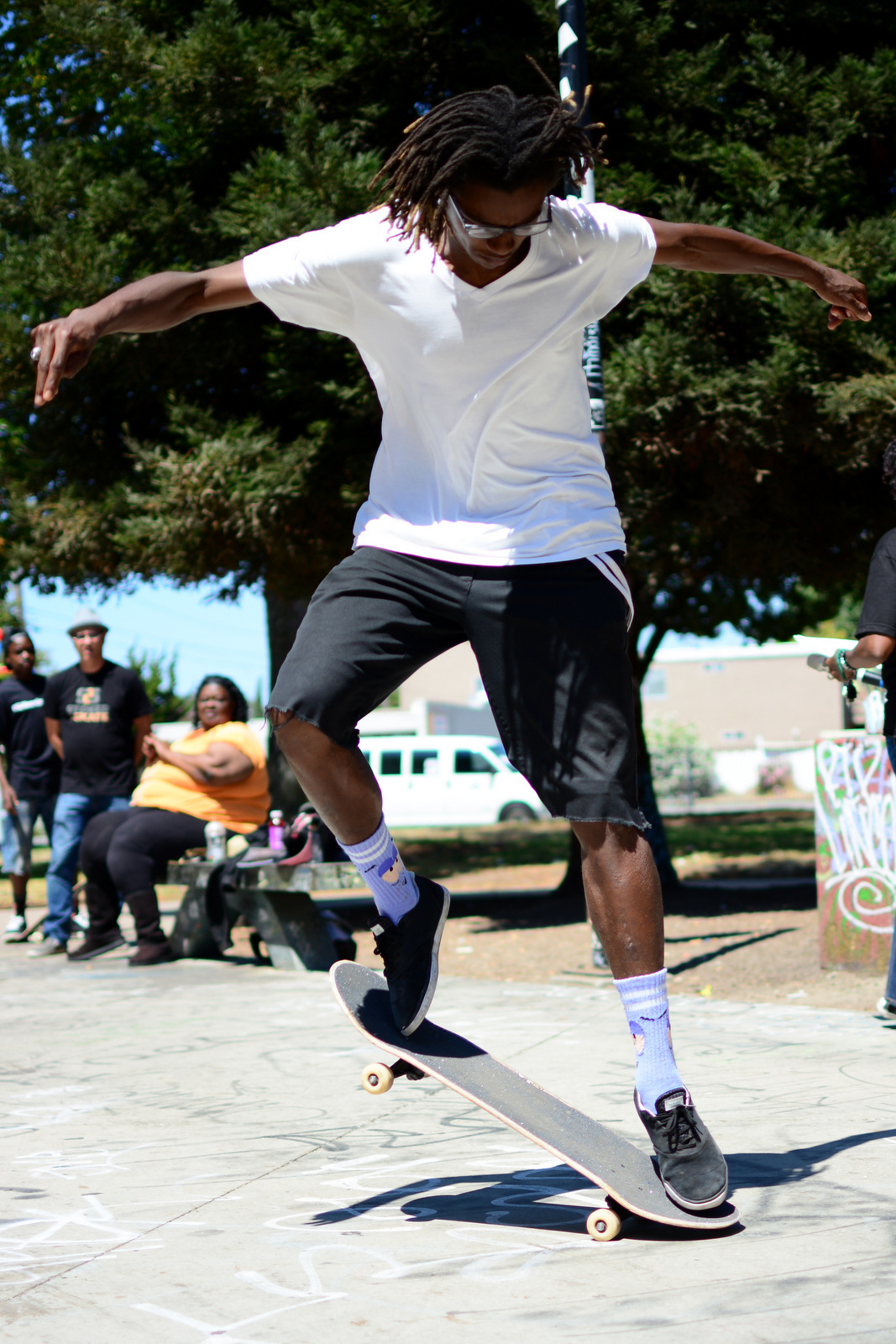 04 Sep

The Science Of The Sk8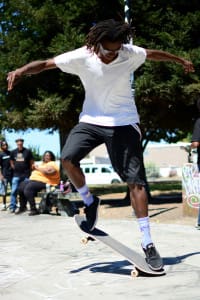 Photo Essay, David Meza
Professional skaters and novices alike explored the physics of skateboarding during the #Sk8board in2 Physics! event for teens at Richmond's Nichol Park Aug. 22.
About 50 people attended the event on the sunny Saturday, aimed at introducing young adults to the physics that guides the way they ride.
"We need to engage young people and let them know that science is something that they should be thinking about, and is also fun," said event organizer Angela Cox, the Richmond Library's teen librarian."Science and technology are fun fields to go into."
Kids and young adults heard from UC Berkeley Professor Daryl Chrzan, a skateboarder himself, who gave a talk about the physics principles behind skateboarding. Also on hand: the Science Exploratorium's mobile skate park, to help attendees learn about the scientific side of the tricks and stunts they attempt to perfect on a daily basis.
Making a splash at the event was 9-year-old Minna Stess, the first girl in the three-decade history of the California Amateur Skateboard League series to take first place overall. Minna, who came with her brother Finnley, showed off her tricks and engaged with the community, letting everyone know that girls can skate too.
Local Richmond skater Angel Jacob, who's been skateboarding for the past three years and was recently sponsored by clothing line World Class Frontrvnners, gave his best advice to all the young skateboarders: "Keep trying, get back up and stay strong."
Sponsored by Friends of the Richmond Public Library and Sims Metal Management, the second annual event featured free Gatorade for participants and raffle prizes donated by 510 Skateboarding and CA iconic.