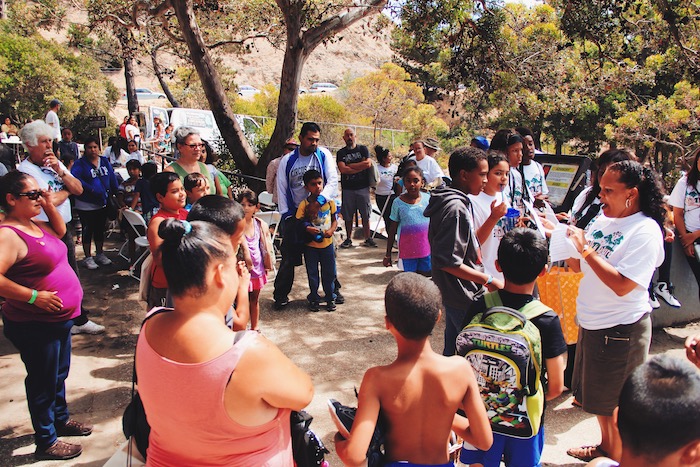 08 Sep

Nature Walk Draws Out Hundreds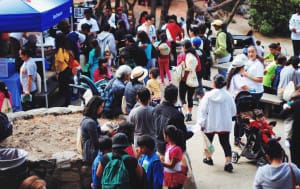 By Luis Cubas
Clouds couldn't stop the annual Walk to Nature, hosted by local nonprofit YES Nature to Neighborhoods, on August 29.
Nearly four hundred people came out to attend this year's walk, designed to introduce residents of Richmond's flatlands to the regional parks that line the city's 32 miles of shoreline.
"A lot of people don't realize that they have this beautiful, natural, pristine environment that's very close to them," said Eric Aaholm, executive director of YES. "It's important for us to be able to show people that it's straight in their backyard."
Participants gathered for the third annual walk at the Richmond Greenway starting point on Sixth and Ohio streets around 9:30 a.m., their destination at Miller Knox Regional Shoreline and Keller Beach two miles away.
"It's nice to be outside again, I'm really enjoying the day today and seeing the turnout," said Kelsey Radmilovic, YES' camp-to-community coordinator. "This is the first year that it's been at the beach, which it looks like a lot of people are taking advantage of."
Participants received t-shirts along with bags and water bottles at the start of the walk, while food and family activities like board games, volleyball, hula hooping, swimming, Zumba and more awaited them at the end.
"My children are having fun, and that's what's the most important," said Aurora Alejo, who attended the walk for the first time with her family. "It was a really nice atmosphere and delicious food — taquitos, salad and natural water with cucumber and lemon."
YES Nature to Neighborhoods offers leadership and wellness programs, along with family and summer camps, to bring the residents of Richmond closer to nature, and nurture leadership in the community.
"This is our biggest event," said Tana Monterio, the organization's community wellness coordinator. "We're going to get people out into nature, we're going to get nature to the people."