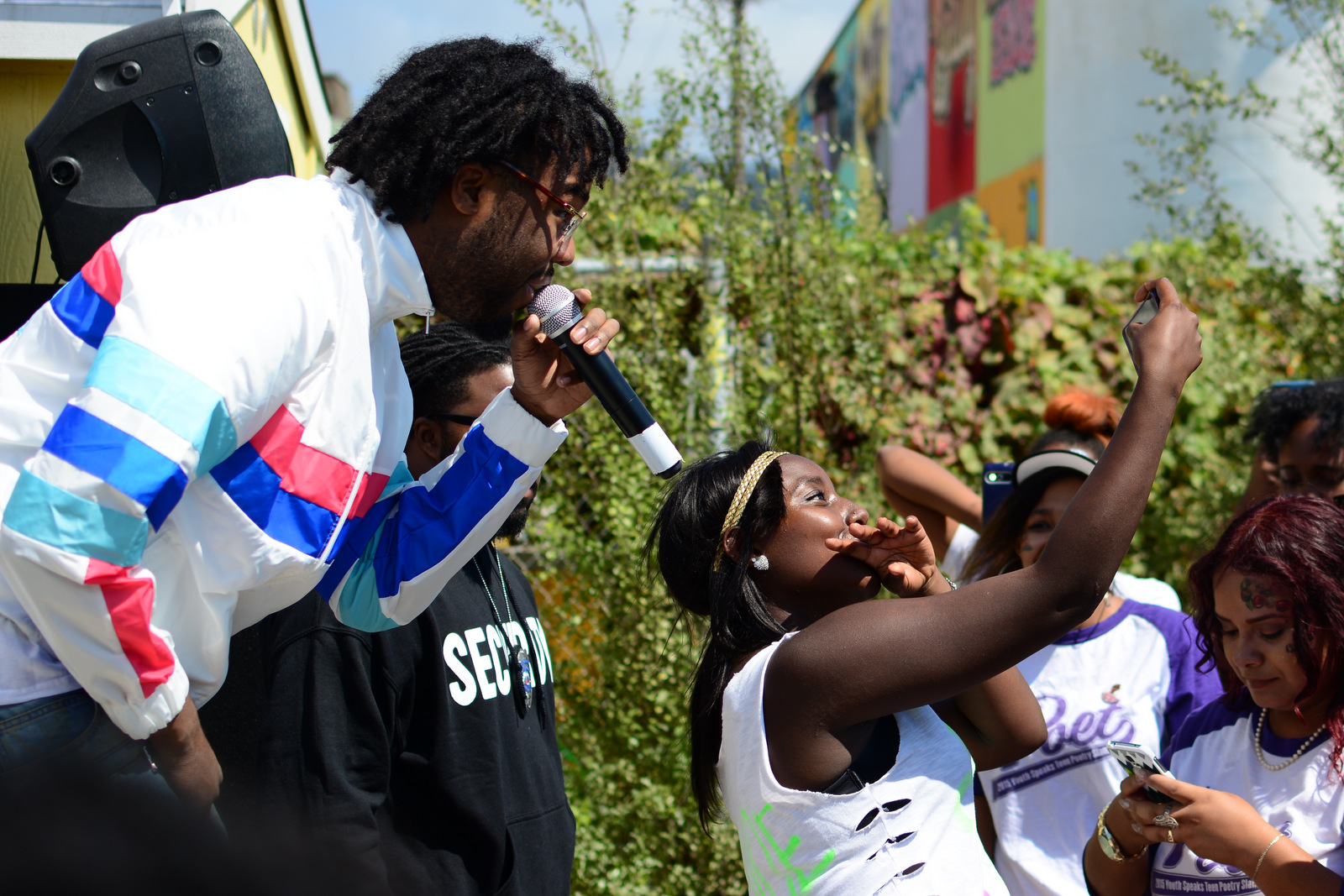 11 Sep

RYSE Center Ends Summer With a Jam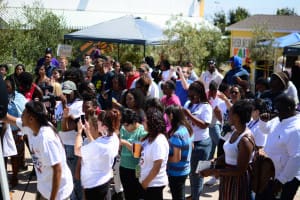 By Ronvel Sharper
The RYSE Youth Center in Richmond was filled with electric energy last month when over 200 people came out to enjoy free food and entertainment by local rappers, dancers and spoken word artists at its sixth annual Back 2 School Summer Jam.
"This was the most performers we've ever had at any summer jam," said Molly Raynor, the music and performing arts program coordinator at RYSE. "The youth themselves really supported each other during the performances."
The purpose of the event, which took place in the "RYSE Outside" backyard area of the center, was to create a space for people of all ages to celebrate Richmond's community and youth expression. It also gave families and new prospective teens a chance to see all that RYSE has to offer. Scattered throughout the yard were representatives from various youth and community organizations, including Girls Inc., an organization that promotes female empowerment, and Stand for Families Free of Violence, which helps victims of domestic abuse. Also at the event was YES Nature to Neighborhoods, a community group that takes youth, adults and families living in the area into nature in the hopes of building self-confidence and leadership skills.
Aside from fun and entertainment, the jam also provided attendees an opportunity to connect with academic institutions like the Academy of Art University, which runs a high school program for aspiring artists called the Pre-College Art Experience and Game Theory Academy, an organization that teaches its students about the economy.
RYSE started in 2000 as a partial response to the number of homicides among youth in Richmond. Galvanized students organized community forums and worked with local officials on youth-identified priorities, ultimately resulting in the RYSE Center opening in 2008. Since it opened hundreds of Richmond youth have passed through its doors, and been changed by the center.
Performer Donte Clark who has worked at RYSE for five years, said his time at the center has significantly impacted his life, allowing him to take his art "more seriously and to expose how we're hurting, and how to heal."
And while RYSE staff and youth too often must deal with heavy, emotional topics the Summer Jam was a good respite from all that. It was fun and had everything a good party should — music, drinks, food and plenty of people.
It truly felt like a last fun summer day.