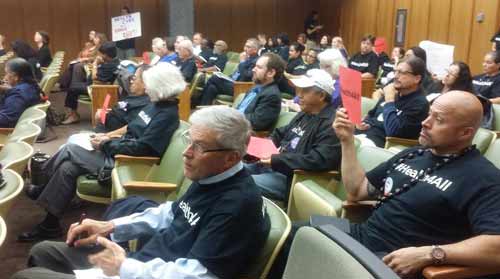 23 Sep

County Supervisors Expand Health Care For Undocumented Immigrants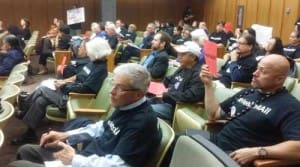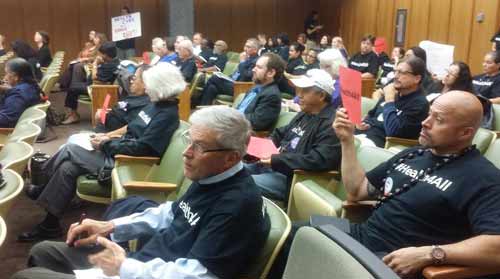 By Melvin Willis | Photo courtesy: Anthony Wright
Contra Costa County supervisors voted 4-1 on Sept. 22 to enact a new pilot program that — pending matching funds from local hospitals — would provide health care coverage to potentially thousands of undocumented immigrants for the next year.
An estimated 19,000 Contra Costa County residents remain without health coverage despite President Barack Obama's signature Affordable Care Act. Now Contra Costa County, like San Francisco and Los Angeles counties before it, will narrow this gap with a program designed to cover an additional 3,000 adults, regardless of their immigration status.
County supervisors designated $500,000 to launch the program this coming November, with similar matching funds expected to come from area hosiptals. The program intends to provide basic, preventative and non-emergency care to uninsured adults for a year.
Lydia Arizmendi, a 52-year-old Richmond resident and member of the community group Alliance of Californians for Community Empowerment, is one of them.
"I have not been able to get checked out by a doctor because the out-of-pocket costs at the clinic are too expensive," said Arizmendi, who has been living with diabetes and kidney pain for more than a year.
Arizmendi works as a janitor, cleaning fast-food restaurants. She said that some days her pain from diabetes becomes so bad that she can't get out of bed to go to work. But because of her undocumented status, she can't receive the care she needs, and remains afraid that she could end up in an emergency room or lose her life to a preventable illness.
"Health care for all means that I could benefit from regular doctor visits," she said. "With my condition, that could mean the difference between maintaining my health or a costly emergency visit that I'm afraid would be a huge burden on me and my family."
The new pilot program will be available to Contra Costa County residents 18 and older who remain uninsured and not eligible for full-scope Medi-Cal or the Covered California exchange created through Obamacare. Household annual income must not exceed 138 percent of the federal poverty level ($16,105 for an individual; $32,913 for a family of four).
Four participating community health centers — La Clinica de la Raza, LifeLong Medical Care, Axis Health and Brighter Beginnings — would provide primary care services to participants. Planned Parenthood of Northern California would also provide limited services.
Health care advocates argue that lack of coverage doesn't only hurt people's health; it can also hurt California's economy. A 2009 Center for American Progress report found that lack of insurance cost the California economy between $18.3 and $36.7 billion in lost productivity that year.
Support for providing health care, regardless of immigration status, has also grown in recent years. According to a recent Field Poll, 58 percent of registered voters think California should provide Medi-Cal to all undocumented immigrants.
"Today was a huge victory in bridging the gap of health equity in Contra Costa County," said Alvaro Fuentes, executive director of the Community Clinic Consortium, which represents community health centers in Contra Costa County. "The vote today echoes the voices of thousands of individuals — locally and statewide — committed to improving the health of their communities by ensuring that everyone has access to quality and affordable health care."
Melvin Willis is an organizer with ACCE (Alliance of Californians for Community Empowerment)