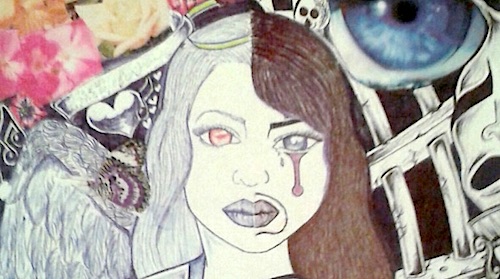 24 Sep

The 'Torment of Isolation' – Ending Solitary Confinement for Juveniles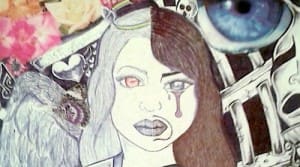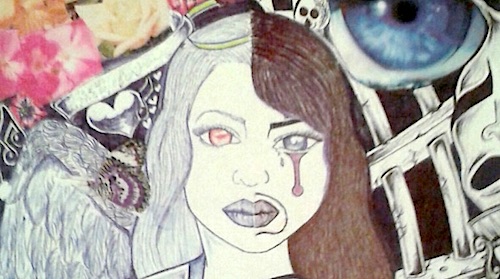 Commentary, Claudia Gonzalez | We'Ced

Illustration: 'After the Isolation' by Claudia J. Gonzalez 
After years of litigation and protests, earlier this month California's Department of Corrections and Rehabilitation agreed to drastically reduce the use of solitary confinement in state prisons. But as prison and human rights advocates celebrated the victory, the legislature put on hold a bill that would have curbed the practice in the state's juvenile detention facilities.
As a former detained youth, I've spent time in "the box," and I know firsthand the damage isolation caused me and other youth subjected to this inhumane and unjust treatment.
I was 16 when I was first sent to solitary confinement. Frustrated and angry at my situation and the treatment I received from staff, I took my anger out on a fellow prisoner and then verbally assaulted a counselor.
I was disciplined for fighting. But while I was used to getting in trouble I was not prepared to face the demons I would encounter in isolation.
A small, freezing concrete room with a toilet and sink became my new home. I could not go to school or church. I did not have proper clothing or even the most basic hygienic supplies.
The first couple of days were easy, but eventually the isolation began to take a toll. I developed insomnia and became increasingly agitated. Without anything to do, talking to myself became my only refuge. I often wondered whether I was better off dead.
I spent much of my time daydreaming, hoping this was all just a nightmare. Those hopes were shattered every time I was let out of my cell for just enough time to shower and stretch. I was lucky if I got an hour outside per day, and felt extremely fortunate if I caught a glimpse of someone other than a correctional officer.
I eventually lost count of my time spent in solitude after 100 days.
Solitary confinement did not rehabilitate me or stop me from returning to jail. What it did do was leave me with a lasting scar in the form of post-traumatic stress disorder (PTSD) that I continue to carry with me today.
Senate Bill 124 – co-sponsored by state Senator Mark Leno, D-San Francisco, and the Ella Baker Center for Human Rights in Oakland – would have banned the use of solitary confinement in juvenile facilities, allowing it only when someone presents an immediate threat to themselves or others, and only then if the threat is not the result of a mental disorder.
But citing the costs of implementation, the Assembly appropriations committee earlier this month decided to put the bill on hold until next session. While not dead, the decision means another year before the legislature revisits the bill and another year that the more than 8,000 youth currently detained in the state face the cruel prospect of solitary.
To this day, I carry painful reminders from my time in isolation, including an unhealthy comfort with solitude. My story is by no means unique.
Numerous studies have found that juvenile detention facilities often resort to solitary as a form of discipline. A 2011 audit of the CDCR's Department of Juvenile Justice prisons found that youth were often isolated for 23 hours a day. A 2014 report by the American Civil Liberties Union showed that 50 percent of youth who commit suicide while in detention have done so while in isolation.
Then there is the story of Kalief Browder. In June, news of Browder's death in New York made national headlines. At the age of 16, Browder was arrested and sent to Riker's Island where he spent three years awaiting trial. Two of those years were spent in solitary confinement, during which Browder attempted suicide multiple times.
Jennifer Gonnerman of The New Yorker, who first publicized Browder's story, reported that even after being released Browder continued to suffer from paranoia and depression. Earlier in 2015, two years after gaining his freedom, Browder was dead. Solitary confinement had finally taken his life.
How does inflicting this kind of trauma on young people lead to justice?
People always tell me I am strong and resilient, and I do my part to keep up the façade. But inside I still hurt. There are days when I can't get out of bed and nights when I cannot sleep. Sometimes my PTSD takes control and the flashbacks begin.
California's youth should no longer have to endure this torturous and inhumane treatment and its aftermath.
No child should grow up reliving memories of "the box," and most importantly, no person should ever end their life believing there is no escaping the torment of isolation.