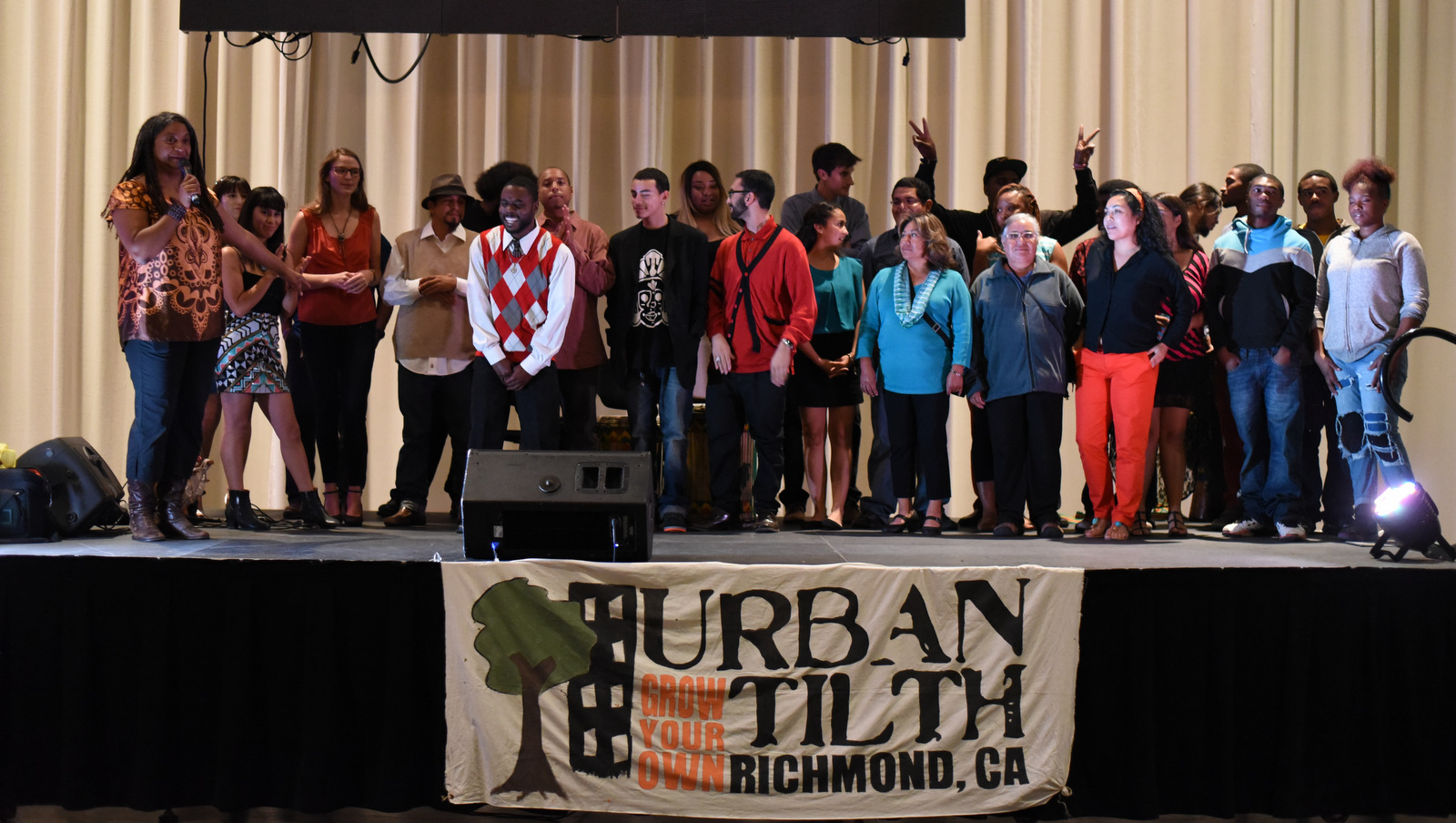 13 Oct

Urban Tilth Celebrates 10 Years of Food Justice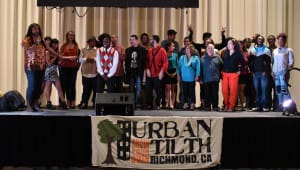 Photo Essay, David Meza and Malcolm Marshall
Marking a decade of community gardening, about 225 people came from across the Bay Area to the Craneway Pavilion on Saturday, Oct. 3 to celebrate the 10th anniversary of the non-profit Urban Tilth.
The fundraiser included bus tours of some of Urban Tilth's community gardens in Richmond, along with a seasonal harvest dinner prepared by the People's Kitchen of Oakland. The event also featured live music and dancing, including a stirring a cappella performance by singer Jennifer Johns.
Urban Tilth works to put healthy and sustainable foods into the kitchens of Richmond and West Contra Costa County residents. Employing local youth, the group manages community gardens through the area — many in schools, where they grow and sell food and teach community members to cultivate their own gardens.
"What makes Urban Tilth so powerful is their commitment not just to healthy food or healthy land, but above all to healthy people and community power," said Josh Healey, emcee for the evening.
"They put young people, black and brown people, at the center of the conversation about what food justice looks like in Richmond," he said. "They have a bold vision. It's not just about one little garden here or there; they're on their way to radically transforming the whole food system in Richmond and beyond."
Inside the Craneway, the event began with a screening of "Gaining Ground," the new work from Portland, Oregon filmmakers Barbara Bernstein and Elaine Velazquez, which looks at both rural and urban farmers feeding local communities sustainably by changing their farming practices. Urban Tilth and its executive director Doria Robinson feature prominently in the film.
"Urban Tilth brings together youth organizing, environmental justice and urban agriculture in a totally unique, beautiful way," said Healey. "As this drought continues in California, and climate change [continues] across the globe, they're teaching all of us the skills we'll need to thrive and survive as a community — and really, a species. I love Urban Tilth not just because they show me how to grow food and eat right, but because they really show us all how to live."