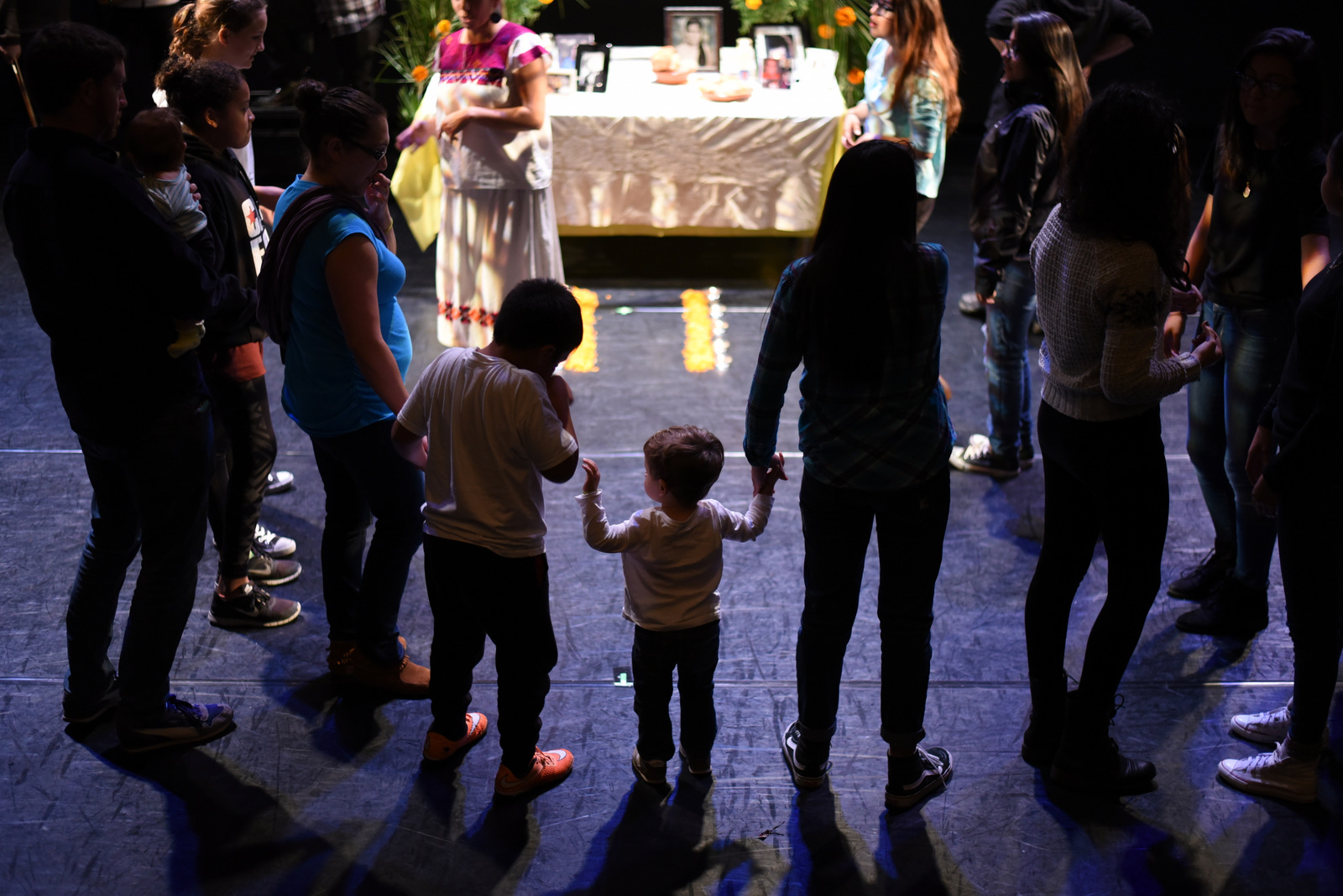 12 Nov

Richmond Celebrates Día de los Muertos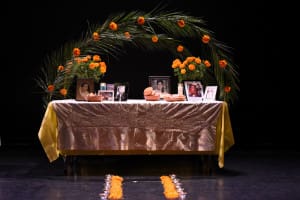 Photo Essay • David Meza
The Mexican tradition of Día de los Muertos, or Day of the Dead, was brought to life November 1 and 2 at the East Bay Center for the Performing Arts in Richmond.
Individuals enjoyed customary refreshments and foods such as pan de los muertos and spent time celebrating and remembering loved ones who have passed away.
Some people might look at modern celebrations of Día de los Muertos and think the day is about dressing up and painting their faces. But Dolores "Lolis" García, a teacher with the center, said the practice of face painting is a new fad. The heart of the celebration, she said, is sharing offerings and celebrating those who have passed away. It is not a day of mourning, but a time to celebrate them in this world.
Andrea Perez, a student, performed La Polla Pinta, Los Enanitos and other songs on the jarana huasteca, a small guitar-like instrument. During the event one could hear traditional sounds from "Son de La Tierra," the center's performing group.
Joaquin Quintana del Carpio is a Son de La Tierra violinist who has been with the center for nearly 11 years. Joaquin, who is of Peruvian descent, doesn't know of any similar celebration in Peruvian culture. But he believes that Día de los Muertos is something many people can relate to across cultures. He hopes to see the event grow in future years, with more music and more people remembering their loved ones and sharing pictures.