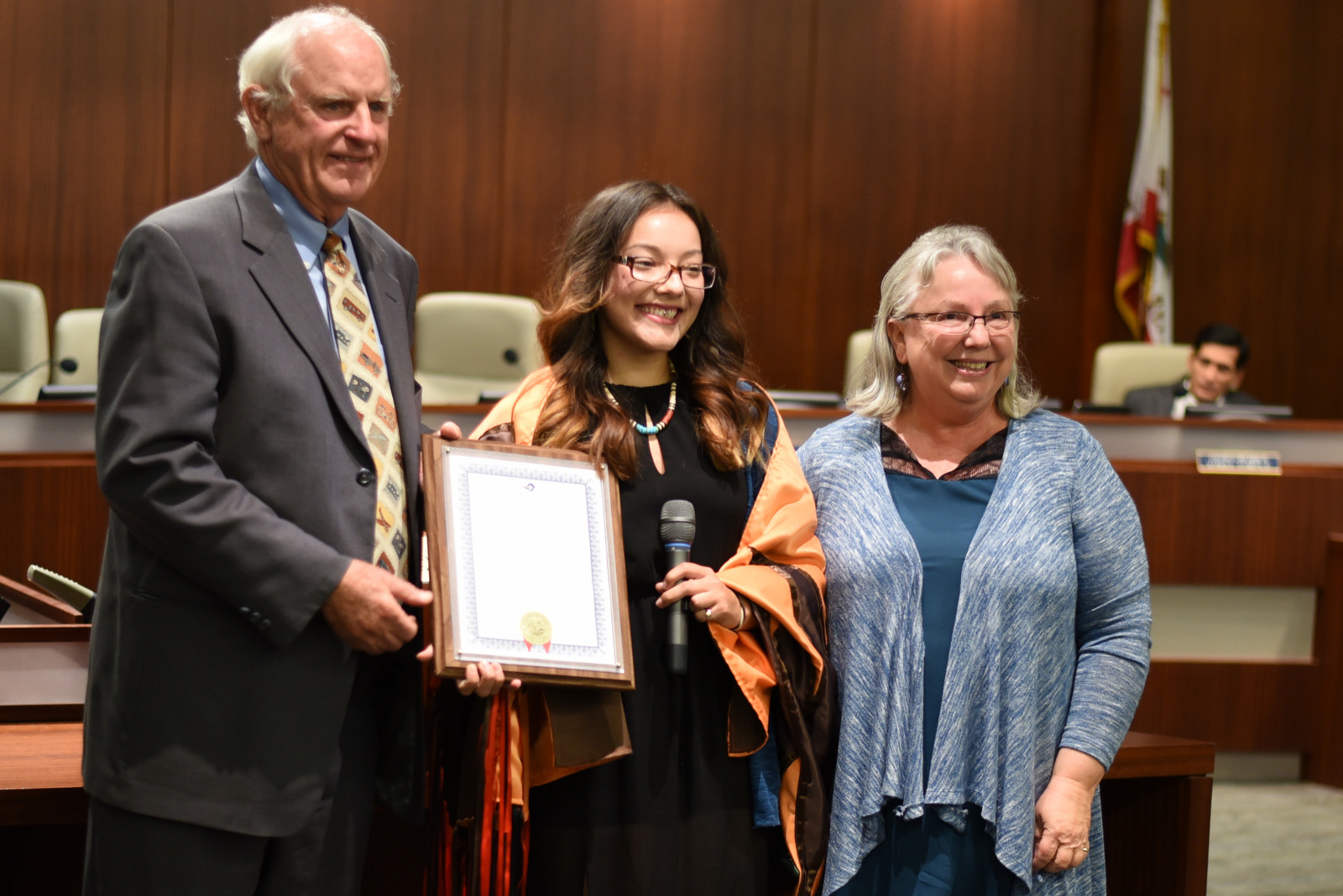 17 Nov

Richmond Resident Takes Part in Tribal Youth Summit at White House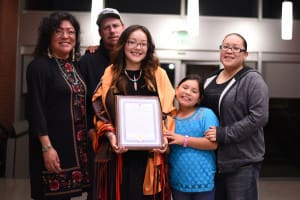 By David Meza
A 21-year-old Native American activist from Richmond was chosen from among thousands of applicants to go to the White House this summer. Isabella Zizi, a Northern Cheyenne, Arikara and Muskogee Creek Native, attended the first-ever White House Tribal Youth Gathering on July 9.
The White House gathering brought together over 875 Native youth representing 230 tribes from 42 states. At the gathering Zizi met Native youth from all over the United States as well as eight Congress members, including two representatives from California. She also met Michelle Obama and several federal officials.
"It made me realize that this is the path I should be moving towards," Zizi said. "I got to connect with other youth age 14 to 24 from different parts of the U.S. and talk about major issues like climate change, education, health and wellness, social justice and huge things that are happening now."
The gathering was inspired by a trip President Obama made to Standing Rock Sioux Reservation in 2014, where he met with young people who were making a positive impact on the Native community. Obama launched "Generation Indigenous," also known as the Gen-I Challenge, for all Native youth between 14 and 24 years old, whether they live on reservations, in cities, or in rural or suburban areas of the United States.
Whoever accepted the challenge was charged with retelling their experience and sharing what they were doing for their Native community. In April, President Obama invited Native youth to apply to attend the White House Tribal Youth Gathering.
Richmond resident Zizi, who has been working with the Native community in Richmond, decided to apply.
"In 2009, my mom helped start the annual Princess Powwow in Richmond," explained Zizi. "A few years after that, I started as a volunteer with the powwow and help support the Native community here."
Zizi also calls herself "an activist against climate change."
"After the explosion at the Chevron refinery happened [in 2012], I got more involved with fighting against oil refineries," she said. "In 2014, I joined a group called Idle No More SF Bay and I started to help organize the refinery healing walks that go from Pittsburg all the way to Richmond."
The series of walks, led by Native American elders, highlight the impacts of the five oil refineries along the Northeast San Francisco Bay.
Last month Zizi was awarded a Proclamation of Recognition from the City of Richmond for her participation in the Washington, D.C. meeting as well as for the work she's done locally through the refinery healing walks.
She says being recognized for her work was an honor. "Not everybody knows I went to D.C. and hugged Michelle Obama and talked about climate change and gave Richmond a voice about the refineries out here and what's going on," Zizi said.
She says she hopes to start a youth group in Richmond for Native Americans and their allies.
"Being able to connect and network with youth people out there made me think I can do this out here," she said. "This is what we're going to be dealing with in the future, especially climate change. It's really serious and not a lot of the youth are focused on it."