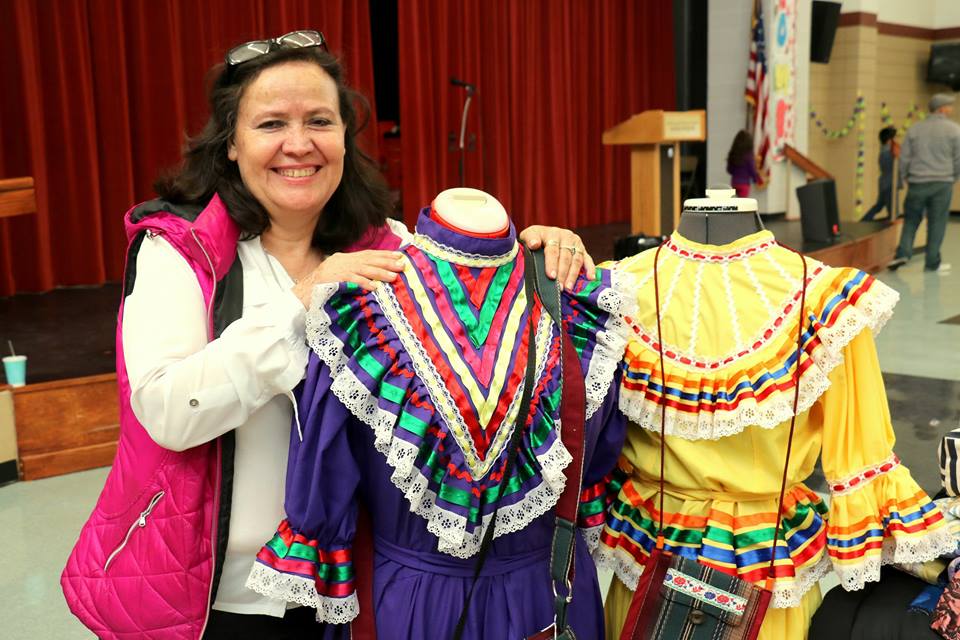 23 Nov

Expo Showcases Richmond's Latino Artists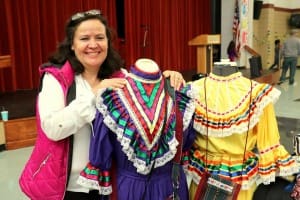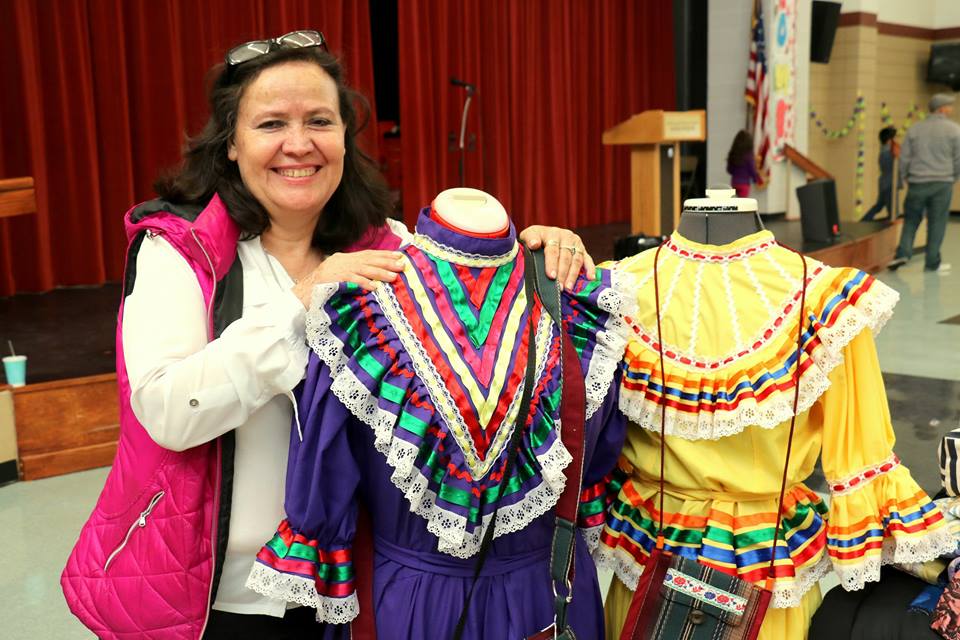 by Tania Pulido | Photos by Katherine Rife
Nearly 100 people turned out for the Latina Center's second Eco-Artisan Latin American Expo earlier this month, showcasing ecologically friendly products created by some of the top Latino craft artists in the Richmond area.
Held at the Middle Lovonya Dejean Middle School auditorium on Saturday, Nov. 14, the family-friendly event featured more than 30 tables of art, jewelry, pastries, food, info booths and art activities for children, with many crafts focusing on the upcoming holiday season. Many of the products available were made with recycled and re-used materials.
"The objective of the event is to get to know our community, and share our art, culture and crafts," said Gloria Alvarez, one of the organizers. "Most people here run a home business, and this is an opportunity for them to show their talent. Alone, [an] artist couldn't have organized this event, and this is how the Latina Center has helped."
One of the artists who showcased her crafts was my aunt, Mirella Mora Solis, who collaborated with her daughters to make holiday items.
"The most important part was spending time as a family — I just bought the materials and allowed them to be creative," she said of the miniature Christmas trees, wreaths and small fabric angels at her booth. "It's important for girls to learn at an early age entrepreneurial skills, to know that they can make things and sell them."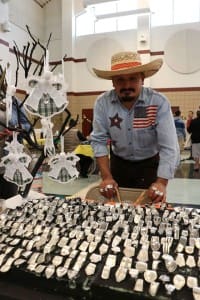 For other participants, art has become a material reminder of their creative resiliency. Salvador Ochoa, a Richmond resident, was invited to the event by his wife, a Latina Center member. Ochoa's inspiration came out of a personal struggle — after years of working, he fractured his back, which led to unemployment and financial strains. Ochoa fell in love, but could not afford a wedding ring.
"I saw a spoon with beautiful designs, and decided to make her a ring," he said. "She loved it, and made me a ring too." The rings at his table ranged from roses with intricate designs to bulkier circlets with numerous patterns.
Another inspiring story came from Maria Gamboa, a member at the Latina Center since 2011.
"When I started at the Latina Center, I was dealing with chronic depression," said Gamboa, who hosted a table full of handmade bags fashioned from a wide range of colors, sizes and patterns. "A friend invited me to the center, and I am no longer the woman who would stay home all the time. Now I'm a leader in the community."
Like many women at the Latina Center, Gamboa reached out to the center during difficult times and found a family. She studied sewing in Mexico, and now teaches a class at the center, featuring sewing techniques traditional to her culture.
Since 2002, The Latina Center has served Richmond's Latina community, trainings girls as leaders and working to create change by impacting families, neighborhoods and schools. Founder Miriam Wong says events like the expo not only help with the local economy, but with the emotional and spiritual well being of the community.
"Many of these people were artisans in their home countries and when they came to the United States they left everything they knew," said Wong.
"When people who can't find a regular job, at least they can make some money with things they know how to do very well."