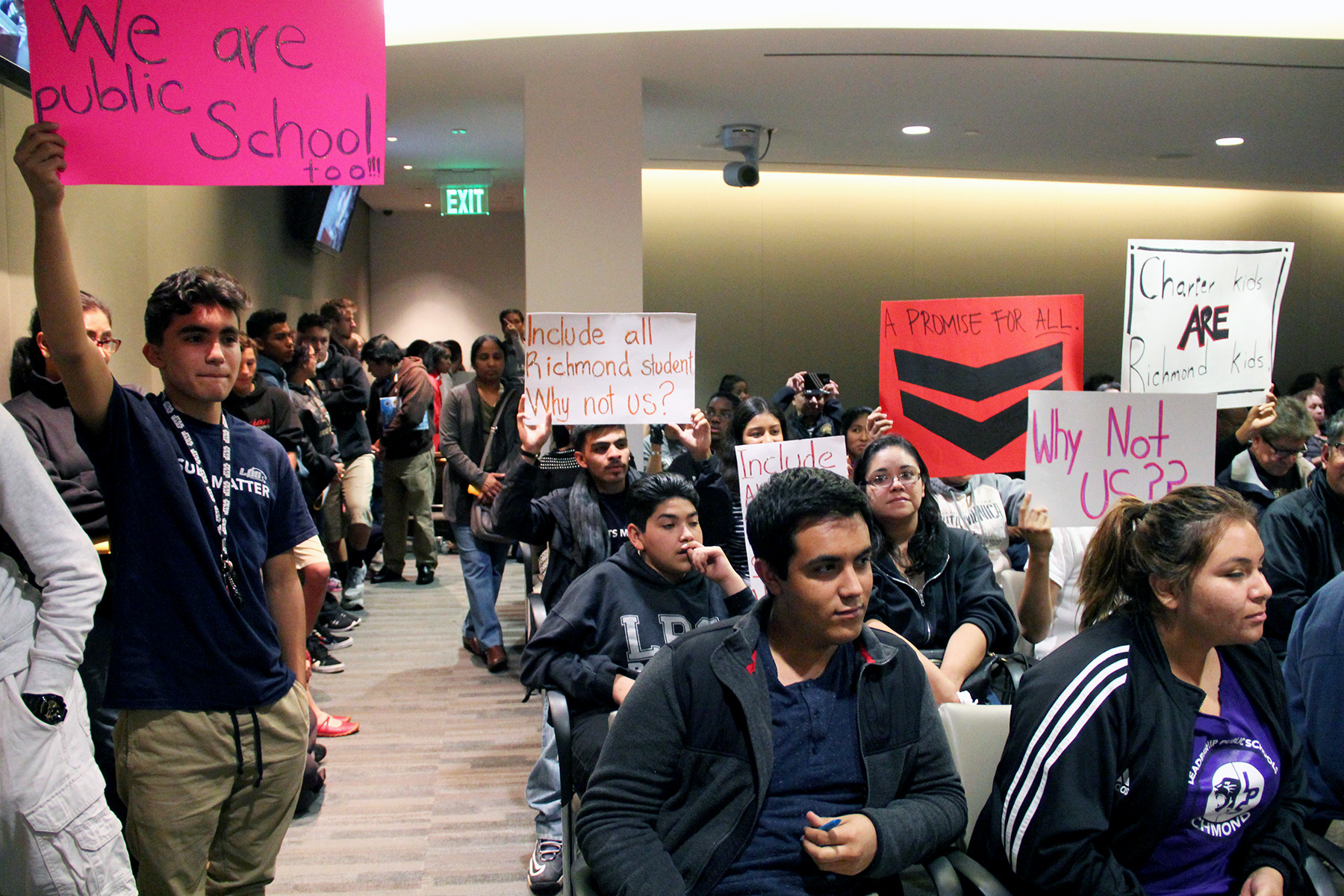 30 Nov

City Council Votes to Include All Students in College Scholarship Program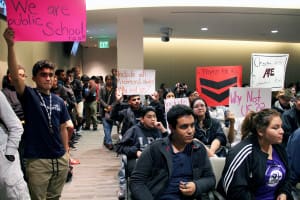 News Report, Nancy DeVille | Photo by Angelica Casas, Richmond Confidential
All college-bound seniors who live in Richmond are now eligible for the city's scholarship program.
The tuition assistance program, known as Richmond Promise, will award $1,500 a year to students attending a community college or four-year university. Students from public, existing charter and private schools are eligible.
The council's decision comes after a series of late-night debates and community workshops to determine who would be eligible for the program and how much money would be awarded without depleting the funds too quickly. Initially the program was slated to include only students graduating from West Contra Costa Unified School District. But after charter school and private school parents and educators rallied for their students to be included as well, the city council extended the eligibility.
Richmond Promise is funded by a $35 million investment from Chevron Corp. The funds are part of a $90 million package in community grants the oil giant is making as part of its billion-dollar initiative to update and improve its Richmond refinery. In addition to the tuition program, Chevron will fund programs in Richmond and North Richmond to reduce greenhouse gas emissions locally, create green jobs, and provide grants for local nonprofit organizations, among other programs.
The program is designed to help Richmond students bridge the financial gap left after students receive federal and state aid and will start with the 2016 graduating class. The tuition assistance initiative is similar to other programs across the country including an initiative in Kalamazoo, Mich. that pays full tuition for those enrolled in the public school system since kindergarten.
The inclusion of private students in the program will be beneficial for many students at Salesian High School, said Daniel Hutson, director of development at Salesian. Hutson said that over 70 percent of their students receive scholarship or tuition assistance to help cover the school's $14,900 yearly tuition fee.
"Forty percent of our students come from Richmond and the families don't have a lot of money but they send their kids here because we have a 100 percent [ratio] for which we send kids to college," Hutson said. "Families will do whatever they can to pay every bit they can to try and make it work."
The city council also debated whether community college students should be granted the same amount as those enrolled in a four-year university. Initially city staff recommended a $500 scholarship, but Contra Costa College administrators urged the council to reconsider, citing that while community college may cost less, many of their students are burdened with working a full-time job to help support their families.
"I agree with the concept of parity, but I want to make sure we do this in a way that we are careful and the funds do not run out," said Vice Mayor Jael Myrick, one of the councilmembers who originally proposed the college tuition scholarship program.
The additional aid could prevent some from dropping out of school, said Mayra Padilla, director of the Hispanic Serving Institution STEM grant at Contra Costa College. "Even though fees and registration may be lower, the unmet need at times is larger than that of four-year students," said Padilla. "We were really happy not to send a message to our students that made them feel like second-rate citizens."
"This $1,500 will take students a long way in ensuring they have money for books and materials, which is a fee they are usually not able to meet," she added. "A lot of students don't have computers or money to replace them if they break, so this will be helpful in helping them overcome those barriers."
Under the approved plan, Richmond officials estimate funding for the program will remain in effect for eight years. But city officials are working to draw additional funding to ensure that the program can continue. Richmond Promise is expected to serve about 500 students next fall. The city will soon launch a website where students can apply online.