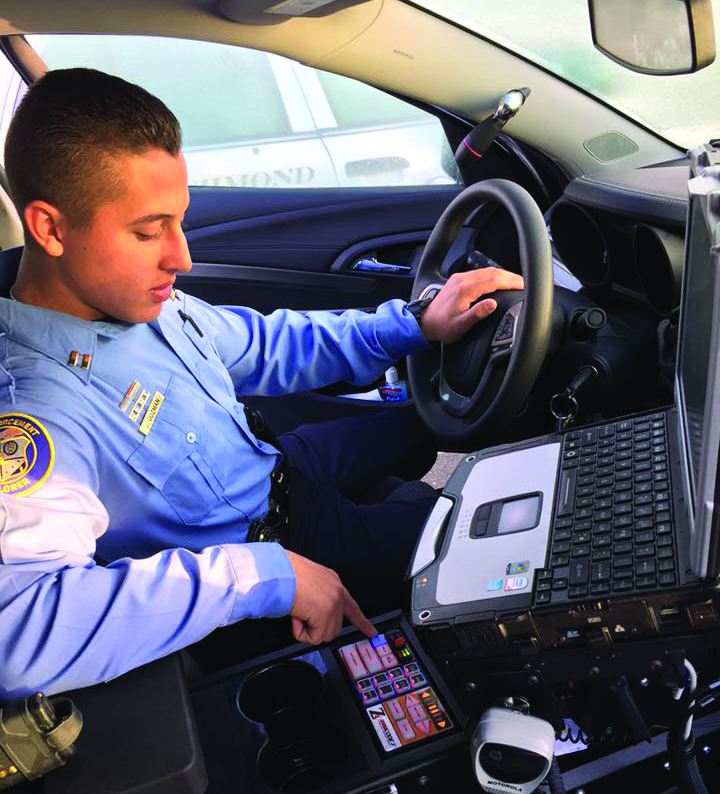 01 Dec

Explorers Program Gives Youth a New Look at Law Enforcement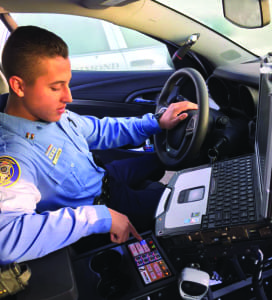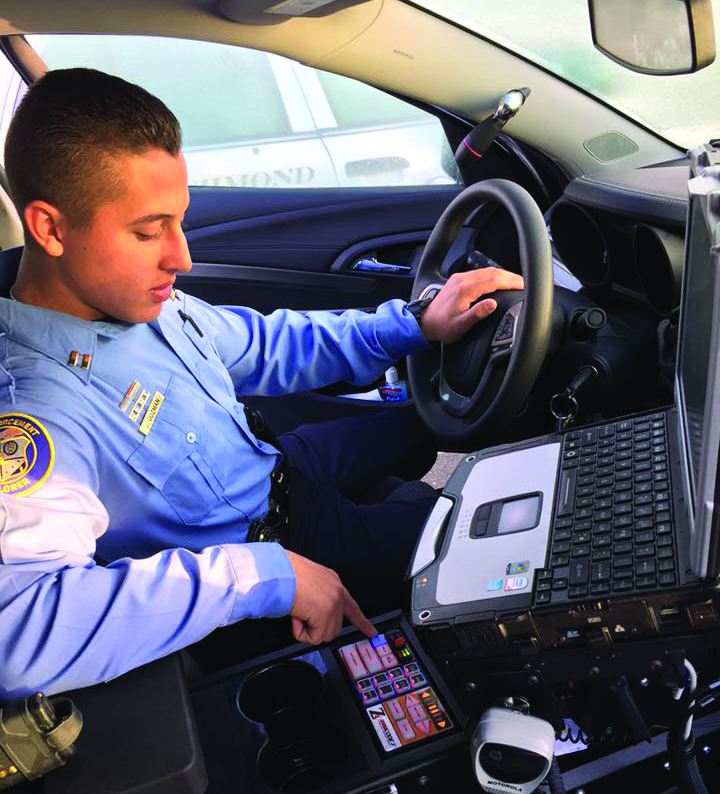 By Chanelle Ignant |
Growing up, Jaime Guzman watched two of his older brothers engage with different sides of the criminal justice system. One was in and out of jail. The other was interested in law enforcement.
"My oldest brother [who ended up spending time in jail] grew up when the family was struggling financially and moving from house to house. It was stressful," said Guzman, 20. "My other brother grew up in a more calm and stable environment and I grew up pretty much like him."
"It showed me that growing up in a different environment really can change who you become in the future."
Guzman says watching his two brothers gave him a unique perspective on the relationship between law enforcement and the communities they serve. It also impacted the choices he made in his own life.
After watching the positive impact the Richmond Police Explorers had on his brother, Guzman decided to follow in his footsteps.
"I saw that they really helped and mentored him, pretty much shaping him into believing that he could be what he wanted to be – a law enforcement officer," he said.
When Guzman was in middle school, a school resource officer – representing law enforcement and police services on the school campus – spoke to his class about the Police Explorers.
"They try to intervene at a young age, something my oldest brother wasn't able to get," said Guzman. "They reach out to youth and members of the community who have been involved with the criminal justice systems, or before they get involved, so they can help them out before they get arrested or anything like that."
Richmond's Police Explorer Program, which started in the 1960s, is a training program run by the Richmond Police Department to train youth in law enforcement.
The program gives young men and women an opportunity to explore the field of law enforcement by giving them on-the-job exposure.
"We play a separate role than what the police officers do," explained Guzman. "Our job isn't necessarily to enforce laws. Our job is to reach out to the youth and kind of build a bridge between the police department and the community."
He says it lets community members, particularly young people, interact with representatives of law enforcement in a way that isn't usually seen.
The Police Explorer Program is open to young men and women 14-20 years of age who live in Contra Costa County and have a high school diploma or GED. High school students can also be accepted to the program if they maintain at least a "C" average. Conviction of a felony disqualifies youth from participating.
Explorers must be willing to commit 20 hours a month to community service and training. They provide security for Richmond community events like Cinco de Mayo and Juneteenth. This summer they helped with Richmond's Bike Fiesta, where they taught riding and safety tips to kids.
Lead program advisor Officer Ray Hernandez says the students in the program go to schools in Richmond, San Pablo, El Cerrito and Pinole, and the majority of them live in Richmond.
"Every single one of us in one way or another has roots in the city," said Hernandez, a Richmond resident himself and a 15-year veteran of the police force.
Hernandez says working with the students in the program exposes them to a side of law enforcement they don't usually see on TV.
"Our major function is teaching these students what law enforcement is all about, but in the process, we teach them the other side of what we do, the people that we're helping, the people that we work with, how we bridge a lot of the gaps between our community and the police department."
"We're not only here to serve and protect the community; we are the community," said Hernandez.
Victoria BeJarano, 20, joined the Explorers as a sophomore in high school and is now in her fourth year in the program.
"As soon as I joined, I could tell that they were more than just friends. It was like a family," she said.
BeJarano says her own family, some of whom work in law enforcement, supported her decision to join the program. The negative responses she got came from some of her peers.
"They would say things like, 'Police are all bad' or 'They're all corrupt.' Most kids are trained to be scared of the police, when in fact we're just trying to help," she said. "I think that's why I want to be a police officer. I want to help build that bond, so that kids in the next generation don't have the same conflicts that we have now."
Guzman says in Richmond, most of the community seems supportive. "When we go to community events, we have mothers and fathers approaching us with their children asking about what we do and encouraging their children to think of a career in law enforcement because they notice that it's not as bad as it's portrayed in the news."
Currently the Explorers program has 25 students. Over the years, many Explorers have gone on to become police officers with the Richmond Police Department, and others have joined law enforcement agencies in other cities throughout California. In the last two years, three explorers have been hired by the Richmond Police Department.
Both Guzman and BeJarano hope to one day make the same transition.
But Officer Hernandez says the program is still struggling to attract young people of color, who often have more distrust of police.
"We've had numerous students that join our program, but tell us straight out, 'I'm getting a lot of pressure from family and friends and I can't be part of the program anymore,'" said Officer Hernandez.
Guzman says some of his peers are curious about his career choice and often ask him why he doesn't do something else.
But he says the program has allowed him to gain a deeper understanding of what community policing is about and how it can help Richmond.
'If I wasn't part of the Explorers, I would have a different image of what police do and how the community feels about law enforcement," said Guzman. "My entire perspective would be different."