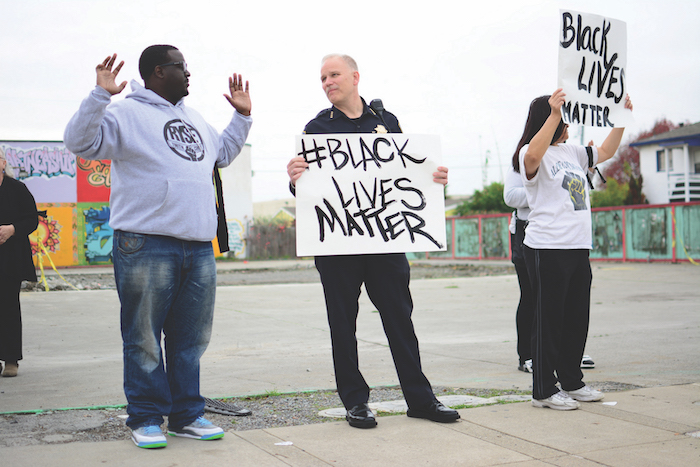 03 Jan

Exiting Police Chief Looks Back at 10 Years in Richmond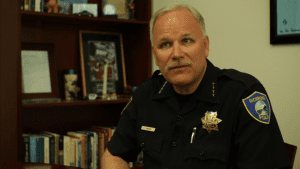 Q&A • Richmond Pulse
EDITOR'S NOTE: In the last of a series of interviews with Richmond Pulse, Police Chief Chris Magnus discusses his departure from Richmond. Magnus recently accepted a new position as police chief of Tucson, Ariz.
Richmond Pulse: Why are you leaving Richmond?
Chris Magnus: Richmond is a very difficult place to leave and I've really enjoyed my time here. It's hard to believe it's been 10 years but I think it's time to hand off the baton and I've got some great people within the department including my assistant chief, Owen Brown, who I think are ready, willing and able to take on the job of chief. So I think the time is right.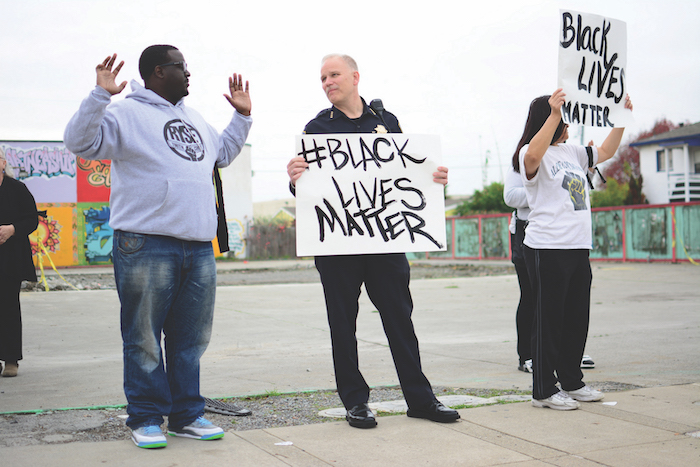 RP: So much was made of you holding up a Black Lives Matter sign at the RYSE Center's protest against police brutality. If you could do it again, would you still hold up that sign?
CM: I would. It certainly wasn't calculated at the time to create controversy nor did I anticipate the amount of attention that it garnered. But I think it was the right thing to do. Personally, I don't really understand a lot of that controversy because it seems like it should be a self-evident statement. I think it's important, especially in a community like Richmond where communities of color have some real history, much of it not good, with the police department. It's important that we say we acknowledge that and that we want to move forward in a positive way.
RP: What are you most proud of of your time here in Richmond?
CM: I'm most proud of the progress we've made in bringing community and police closer together. There's still work to be done, no question about it, but I think we have built a lot of bridges in terms of communication, trust, and partnership that didn't exist in the past. Those bridges exist at all levels of the police department, people within every neighborhood. It's exciting to see that those relationships can be built and how important they are, both when it comes to fighting crime and building legitimacy for police in the community.
MM:   Is there anything that you wish you could do over?
CM: Well, there are always many things you'd like to do over. You have to sometimes make decisions quickly that in retrospect you would do differently. You can't always be sure of some of the people you're aligning yourself with. You don't always know how a set of circumstances is going to play out. At the end of the day, despite all the technology and resources we have, and all the training and policies and laws we have to follow, it's human beings who are doing the work and as human beings we make mistakes sometimes and I certainly include myself in that.
MM: Who were your most important advisors during your time here in Richmond?
CM: There are many people here who had a significant influence on me, from neighborhoods, from community groups, from churches. I've been very fortunate to be part of a city government that has an unusually strong city manager [Bill Lindsey]. Having a boss like that has given me freedom to step out in ways that in other communities police chiefs wouldn't be given the opportunity to do. I really appreciate my command staff, my four captains and assistant chief are all extremely capable people. They are really creative thinkers, they're good problem solvers and they care a lot about the community.
RP: What's unique about Richmond versus other cities you've worked in and what do you think you'll miss the most?
CM: The level of community engagement that people have I think is second to none anywhere in the country. I think that's unusual, that degree of involvement. This may be one community that's surrounded by many other cities, but it really does have its own identity and sense of pride and very specific personality. It's a really vibrant, kind of amazing place. Richmond is truly a city of neighborhoods of many different cultures and people from just an incredibly wide range of life experiences and when they really come together to get something done, they have a power and influence that is second to none.
RP: What have you learned from California that you may draw on in Tucson?
CM: I really like the way California law enforcement agencies work together. For example, in this immediate area around Richmond, West Contra Costa County, we share information, collaborate on projects. That's not true in every area or in every state. I also think there is a strong focus on professional development and training that's very strong here in California, and that's something I'd like to make a high priority in Tucson.
RP: California went from an anti-immigrant state at one point to one that is now very pro‑immigrant. How do you view the public opinion in Tucson?
CM: Well, Tucson has been called sort of a blue dot in a red state. I think the attitudes towards immigration in the city of Tucson are fairly progressive. It is somewhat more challenging in general because of SB 1070, that law that was passed by the Arizona legislature [in 2010] that was a source of a lot of controversy. But even with a law like that on the books, I think it still comes down to how you treat other human beings and the way we interact with each other.