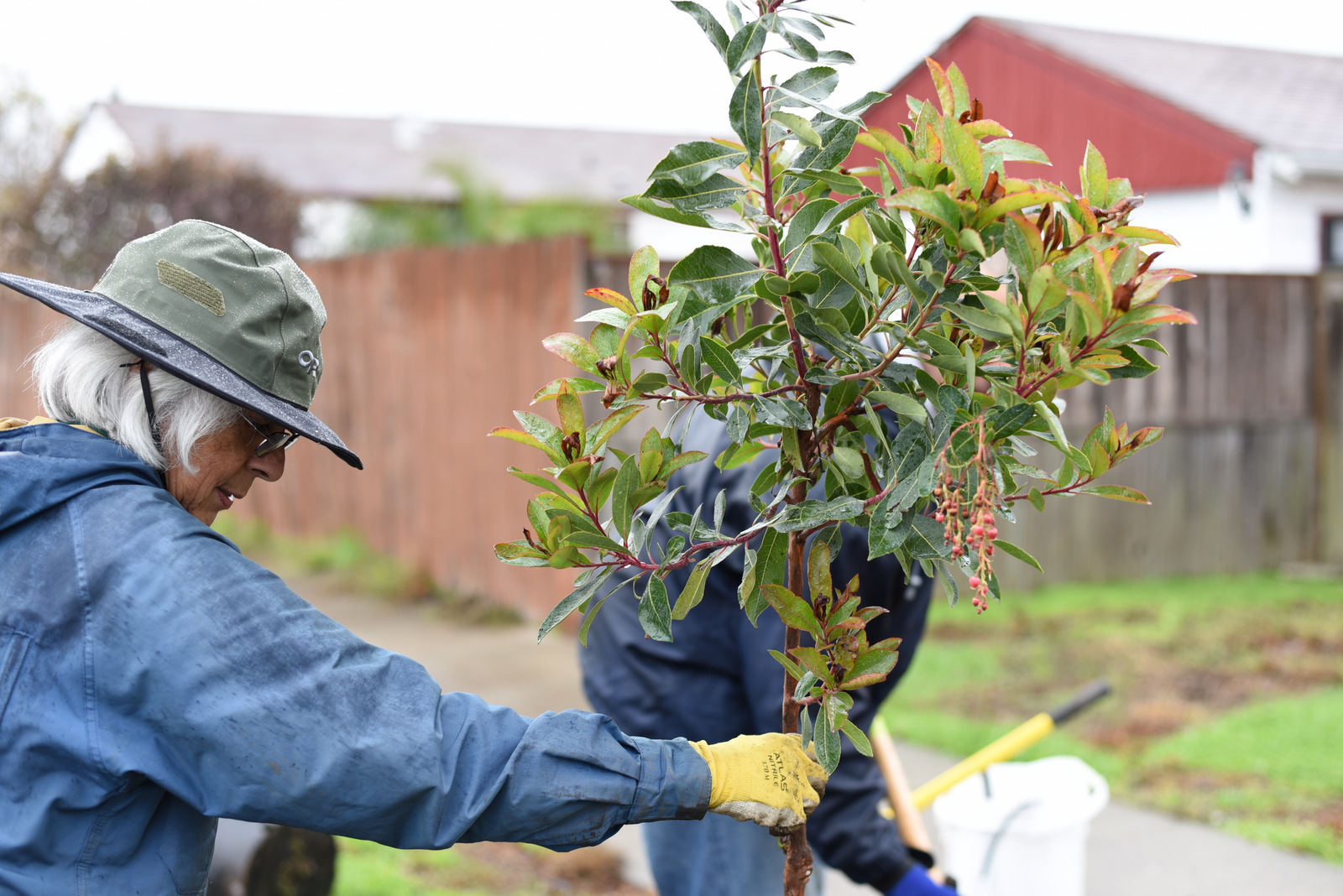 16 Jan

Plant a Tree, Help Richmond Go Green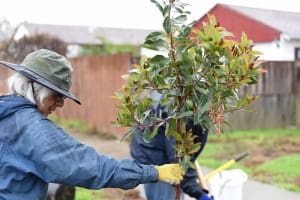 Photo Essay, David Meza
On Jan. 9, volunteers huddled together in the much-needed rain for the area's second street-tree planting event of winter. Resident and Richmond Trees member Jan Mignone greeted the young and old with coffee and other morning snacks at the corner of Lassen Street and McBryde Avenue, fueling them up for a Saturday morning of planting trees throughout the neighborhood.
Volunteers planted 17 trees at the event, looking to improve air quality, conserve water, preserve soil, support wildlife and beautify the neighborhood.
"There's something about tree planting that makes you feel really good. You're dirty and tired, but it's fun," said Kaci Smith, team leader with Richmond Trees. "We ended up having a lot of volunteers that day that we hadn't met before."
Richmond Trees, an all-volunteer organization, spearheaded the excursion, with the goal of growing the city's urban forest, as well as improving the health and well-being of its residents. The group also cares for the trees after planting.
If you don't want to get dirty, you can also sponsor a tree. Through the City of Richmond's Adopt-a-Tree program, a free tree can be planted at a resident's house between the sidewalk and street, thereby helping the neighborhood. Richmond Trees will provide complimentary tree care for the first three years.
The next tree planting events in Richmond will take place on Super Bowl Sunday, Feb 7 and on Saturday, March 12.
For more information, visit richmondtrees.org or facebook.com/RichmondTrees