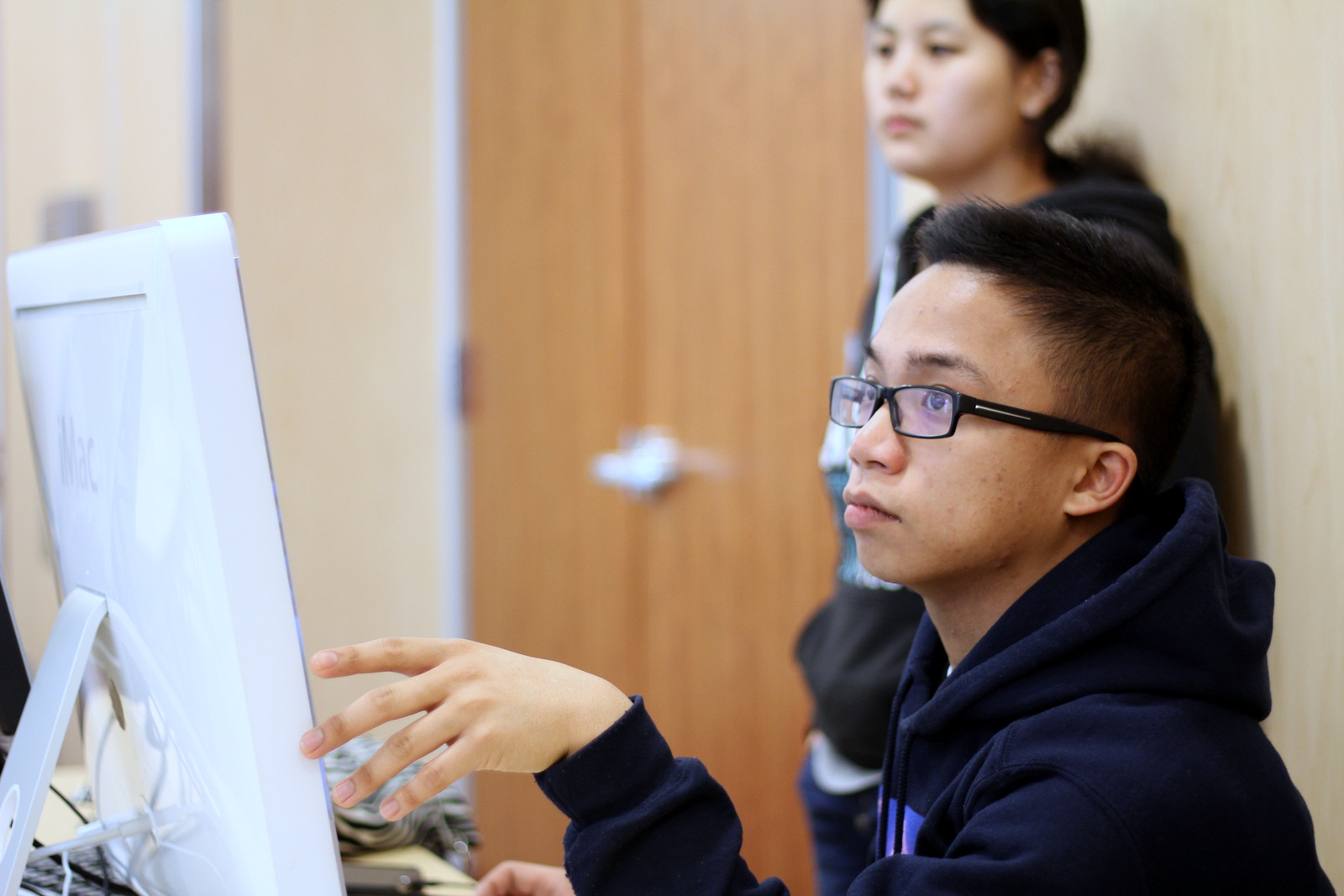 25 Jan

De Anza Students Tackle Computer Woes at Free Fix Day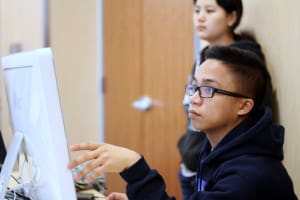 By Malcolm Marshall
Community members brought their computers to the De Anza High School cafeteria earlier this month, hoping students could banish viruses, remove spyware and speed up their laptops and desktops, free of charge.
At the school's Free Fix Day Jan. 16, where 20 tech academy students put their tinkering to the test, many local residents walked away satisfied.
Now in its third year, Free Fix Day has become a community-focused talent showcase of students at De Anza's Information Technology Academy. The "fixers" come from students making their way through the Richmond school's optional three-year IT program, which starts when they become sophomores.
Academy teacher Ben Gill says the event accomplishes two things: Provide work-based learning for students and help for the community.
"Being born and raised in Richmond, I saw that people in the community were going through cycles with these machines, where the machines would become non-functional and just sit," he said. "It wasn't because the machines were antiquated or useless, it was just that they would have minor issues."
By far the most common computer problems at Free Fix Day: viruses and spyware, he said.
"That's probably 75 percent of what we do. You know, my computer's slow, I'm getting pop-ups, stuff like that," Gill said.
Free Fix Day intends to get computers back to their owners, running optimally; but if a computer needs a more serious patch, students present a repair proposal to the owner.
Computer repair shop Nerd Crossing from El Sobrante helped sponsor the event, providing second-level tech support. A Nerd Crossing employee also supervised students and assisted with some of the tougher problems.
Derek Lemas is one of those students. Lemas grew up fixing Playstations for his friends, so when he came to De Anza, he joined the academy.
"I actually know how to fix computers a lot better, [to] take them apart," he said. "I know how to take towers apart, take apart the mother boards, and fix those."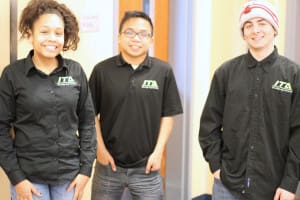 Now an 18-year-old high school senior, Lemas worked as one of the event's fixers, getting valuable experience to use as a professional repairman. Gill said that for students like Lemas, the event serves as validation for their skill set.
"My students study computer repair and Internet engineering and network design," he said. "Free Fix Day is a way to get hands-on [experience] and bridge the digital divide here in Richmond."
The event itself teaches one more critical skill for students after they graduate: entrepreneurship.
"At Free Fix Day, students get a taste of entrepreneurship in being able to take those skills and directly connect them with work-based learning," Gill said. "One of the tag lines I use in my class all the time is the skills that you learn in this class are directly connected to your wallet."