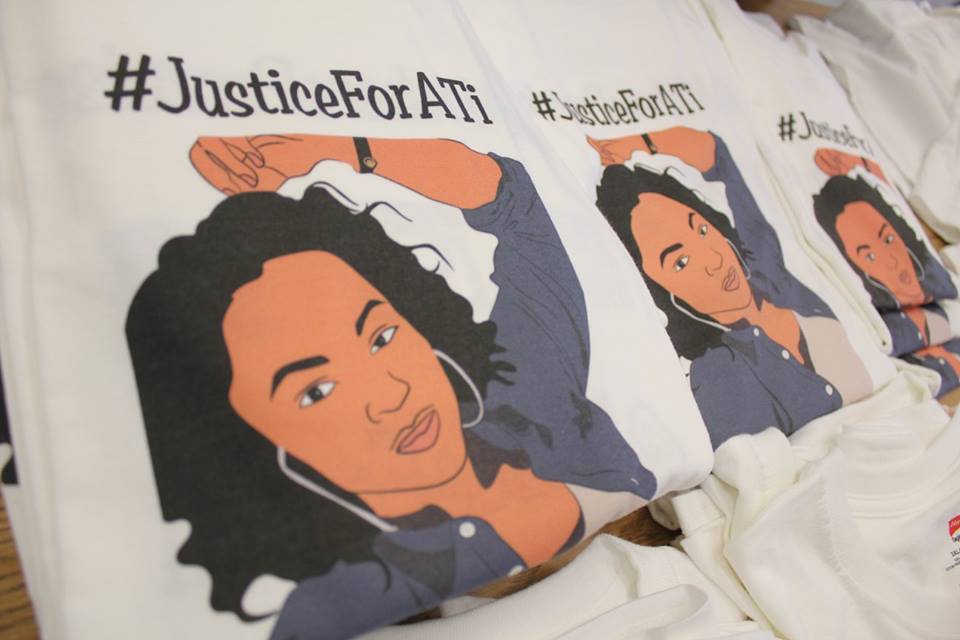 25 Jan

Mothers Call for Justice in Unsolved Murder Cases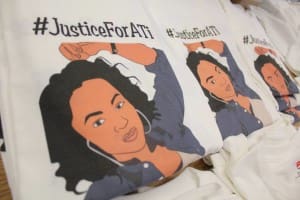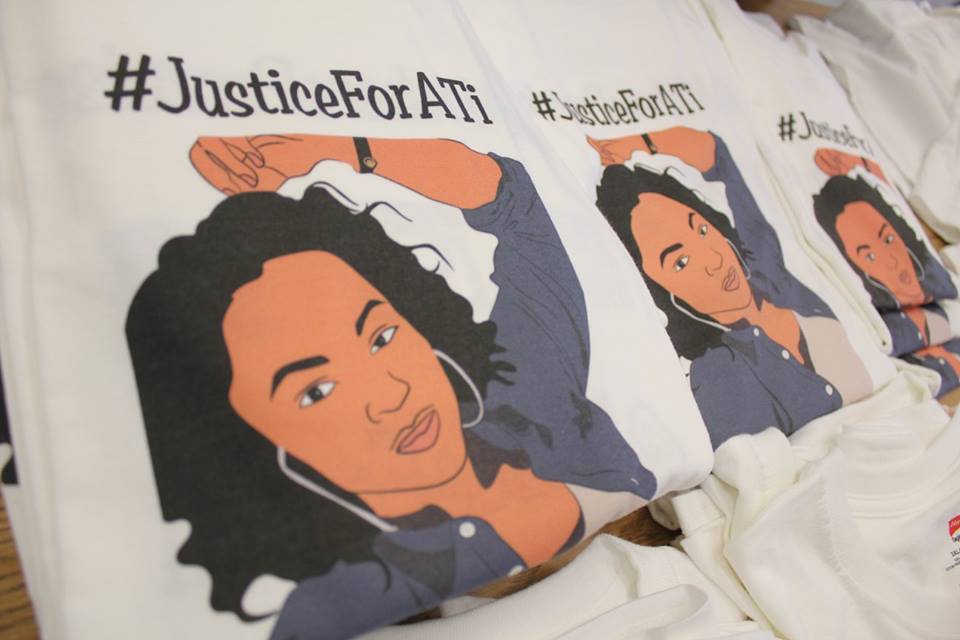 By Ann Bassette
Six women on stage in the Vallejo High School auditorium belonged to a unique group: mothers who have lost their children to gun violence.
The group of mothers came together on January 10, what would have been A'Tierra Westbrook's 22nd birthday.
The "Justice for A'Ti" rally was organized by Senika Levias, A'Tierra's mother.
Westbrook was leaving her house at 7:00 a.m. in Vallejo last August 3, on her way to work as a nurse at Kaiser Permanente in Richmond, when she was shot to death in her car. No one has been charged in her killing.
"Talk to the people you know, your sons, your daughters, your nieces and nephews," said Levias. "I challenge you to speak up to them.  Make it come from a place of love."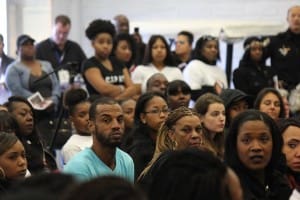 Hundreds of people, including relatives, friends, law enforcement and concerned community members, came out for the event to take a stand against violence. Attendees came from Vallejo, Oakland, Richmond and Sacramento.
Along with the mothers, speakers at the event included youth advocate Khalid Elahi, Deputy District Attorney Nichelle Holmes, Michelle Milan of the Richmond Police Department, Rev. Charles Newsome and others working to end violence in the community.
T-shirts were sold with A'Tierra's face and the motto #JusticeForAti and #WeWontStop.
The event aimed to "end the silence to stop the violence."
Law enforcement officials in attendance spoke to the crowd, urging those in the community to help police solve these killings. "We cannot do our jobs without each and everyone of you," said Solano County Sheriff Sgt. Dax West. "If you witness a crime and tell, you are not a snitch."
Jaulon Clavo was traveling to a playoff football game on November 13, 2015, when he was shot and killed. His case is also left unsolved. His mother, Nicole Bravo, painted the picture of what really happens when one has to deal with this kind of death.
"I had to clean out the car where my son's blood stains were still on the seat," she told the crowd.
Bravo said she posts pictures on Facebook to show the reality of what violence looks like, whom it hurts, and to hopefully prevent these types of crimes.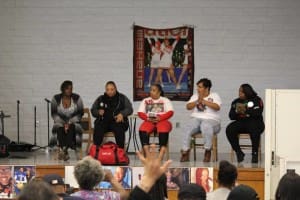 "I'm going to flood social media where these kids are hanging out, and her face is going to haunt them," said Levias. "It just doesn't make sense. You see all of this hurt here." As she spoke, her eyes continued to focus on the posters of her daughter around the room.
"A'Tierra, I know you are smiling down on us from Heaven … We turned up for you today baby and I hope the message we delivered will touch a heart and give somebody the courage to help solve any one of these unsolved murders."