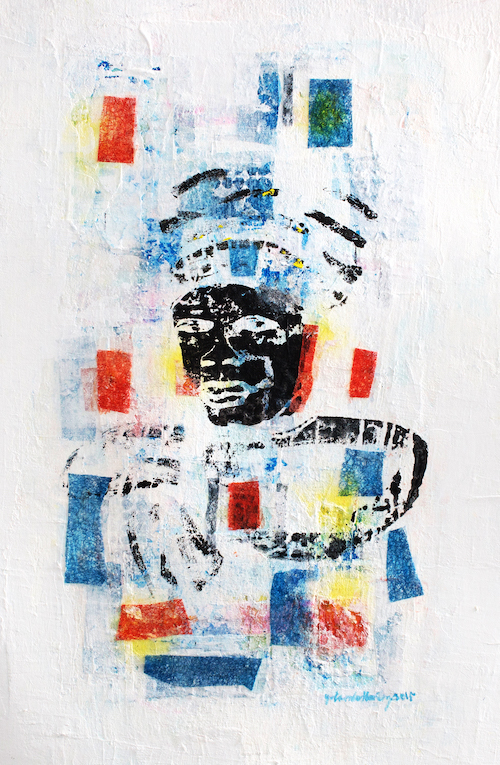 30 Jan

Local Happenings: February 2016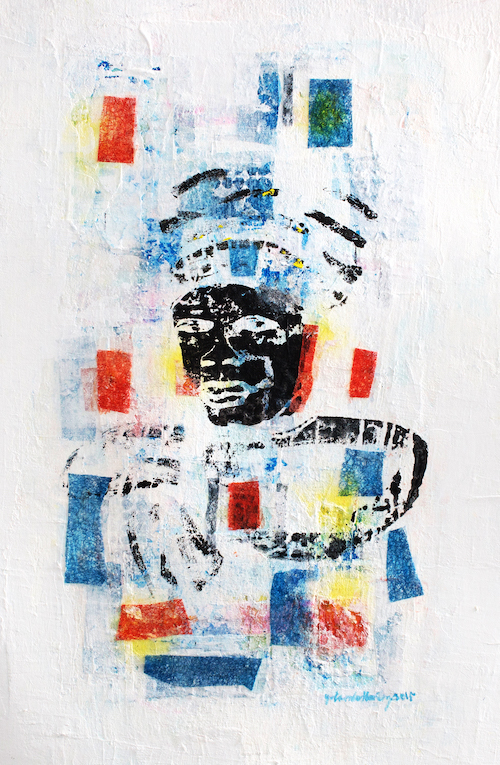 Above Image: Yolanda Holley, "Victory"
Richmond Writes! Poetry Contest for Students, Teachers
The Richmond Arts & Culture Commission is hosting its sixth annual Richmond Writes! Poetry Contest for students living or attending school in Richmond. Students from Richmond elementary, middle or high schools are eligible, as well as those enrolled in the Literacy for Every Adult Program (LEAP).
The theme for this year's competition is Who Am I? Students are encouraged to think about what makes them special and share it through poetry. The contest is also open to teachers whose classes participate.
Winners will receive a gift card and a chance to share their poetry at an awards presentation with Mayor Tom Butt at the April 15 Richmond City Council meeting.
Teachers must submit students' poems by 5:00 p.m. Friday, Feb. 5 to the Richmond Arts & Culture Commission, 440 Civic Center Plaza, 2nd floor, Richmond, CA 94804. Submissions can be emailed by midnight Friday, Feb. 5 to richmondwrites@gmail.com.
For more information, call 510-620-6952 or visit http://cdn.localon.com/upload-6704823617540114932.pdf.
The Art of Living Black
The Art of Living Black, an annual exhibit of artwork from emerging and established African-American artists, is now on display through March 3, 2016 at the Richmond Art Center, 2540 Barrett Ave. There will be a reception to celebrate the exhibit from 2 p.m. to 6 p.m. Saturday, Feb. 6.
Gallery hours are 10 a.m. to 5 p.m. Tuesday through Saturday and noon to 5 p.m. Sunday. Gallery admission is free. For more information, call 510-620-6772 or visit http://richmondartcenter.org/.
Downtown Business Watch Meeting
Downtown merchants are invited to a business watch meeting from 2 p.m. – 3 p.m. on Monday, Feb. 8 at The Richmond Main Street Initiative office at 402 Harbour Way.
The business watch group was launched by the Richmond Main Street Initiative, Richmond Police Department and local businesses. At the meeting merchants can meet beat officers and learn crime prevention tips.
To RSVP, call Mandy Swirsding at 510-620-6538 or email mswirsding@richmondpd.net.
Richmond Celebrates Black History
The City of Richmond hosts its Black History Celebration from 5:30 p.m. to 8:30 p.m. on Saturday, February 27 at the Richmond Memorial Auditorium, 3230 Macdonald Ave.
The event includes a cultural celebration of Richmond's African-American community with dinner, entertainment from local artists and a tribute to community members who have contributed to the city.
Tickets are $15 in advance, including dinner, or $5 for a non-dinner ticket at the door. For more information, contact the Senior Center at 510-307-8087 or 510-620-6793.
Volunteer at Reentry Success Center
The Reentry Success Center is seeking two new members to work to enhance services for formerly incarcerated residents.
The agency is looking for leaders in Contra Costa County's faith, nonprofit or academic communities, individuals personally impacted by incarceration and those who can commit at least five volunteer hours per month.
For more information, call 510-679-2122 or visit the Reentry Success Center at 912 Macdonald Ave.
Get Trained to Make Changes in Your Community
ServiceWorks, a national youth development program, is offering a series of training sessions to coach young adults in developing group service projects and to make transformative changes in their communities.
The organization uses volunteer service to help youth and young adults develop the skills needed to prepare for college and career success.
In collaboration with the City of Richmond and Public Allies, training is available from February 15-19, March 12, 13, 26, 27 and April 4-8.
For more information or to register, visit https://docs.google.com/forms/d/1Z-6UD6R-JmQplAF0oo7f_F2owhBlCtooWFLXdfSh4iE/viewform.