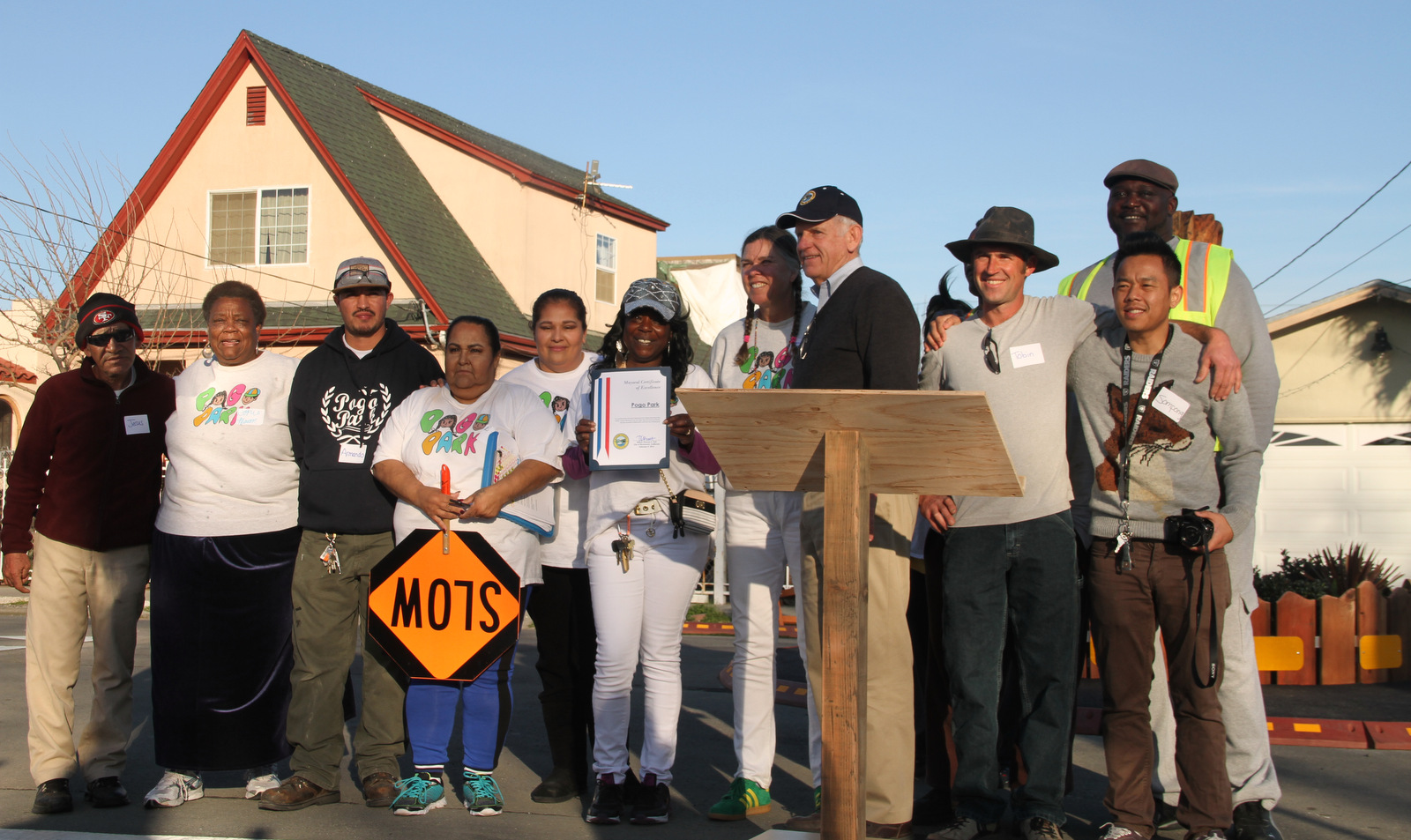 10 Feb

Residents, Officials Unveil Yellow Brick Road Play Street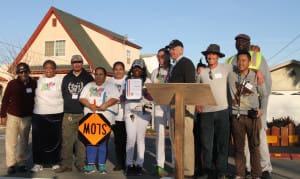 Photo Essay by Edgardo Cervano-Soto
Richmond nonprofit Pogo Park, Iron Triangle residents and city officials celebrated the grand opening of the Yellow Brick Road Play Street last week, which includes a series of parks, walking paths and a roundabout that all intersect at Eighth Street and Elm Avenue. The celebration represented the official unveiling of the street, designed to be a "yellow brick"-guided safe zone for walking and playing.
Jesus Vargas, Tobin Mayell and Aurelio Ybarra, all staff members at Pogo Park, worked together to install both the roundabout and a nine-foot totem pole marking the street's location. Richmond residents designed and hand-carved the totem, with support from the Scientific Art Studio.
"The [street's] purpose is to have safe parks, so children can walk in full safety," said Vargas.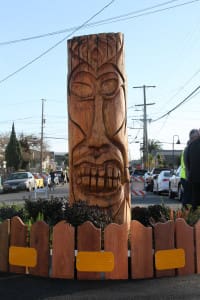 The Yellow Brick Road Project began in 2008 when Iron Triangle youth and residents envisioned stenciling yellow bricks on the street to guide pedestrians safely to neighborhood centers and playgrounds.
The roundabout, or traffic calming circle, is part of the larger project that aims to create safe pathways outlined in yellow connecting community centers, schools and parks in the Iron Triangle to the Elm Playlot. Future plans call for additional roundabouts.
Project planning included multiple meetings, various city proposals, and nearly $270,000 from Caltrans. The 50 Fund, the official philanthropic venture of Super Bowl 50, kicked in $50,000. About 20 nonprofits also donated time and money.
Early in 2015, Pogo Park used temporary roundabouts to gauge the flow of traffic through the neighborhood, and ran emergency tests with an ambulance and fire truck to ensure the design would not impede first responders.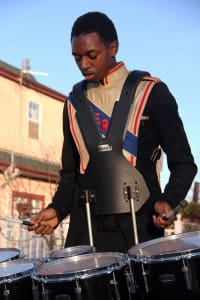 The celebration included a performance by the Richmond High School drum line, the presentation of a certificate by Mayor Tom Butt to Executive Director Toody Maher and Pogo Park staff, and ended with a collective blessing of the roundabout, in which attendees surrounded the totem pole, holding hands.
"Play is the very essence of childhood and a critical component in closing the opportunity gap," said James Siegal, president of KaBOOM!, a national nonprofit advocating active play. "Cities have many underutilized spaces that can be transformed to fill communities with play everywhere."