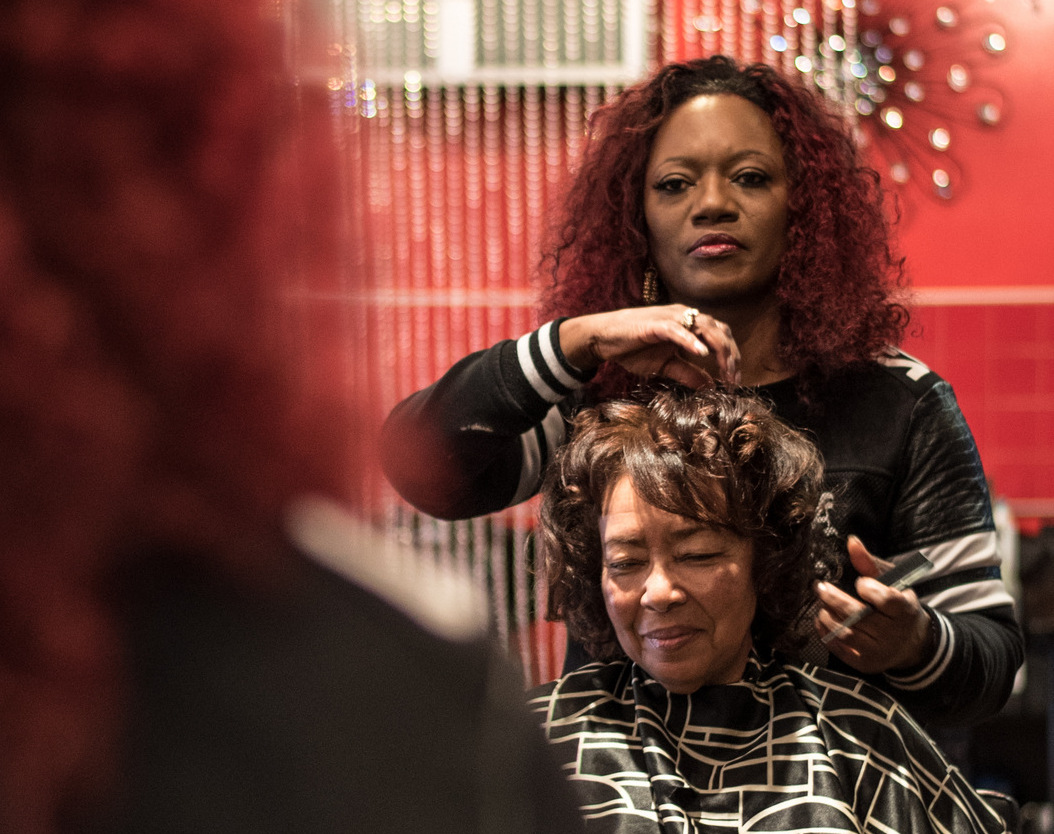 12 Feb

Black-Owned Salon Brings Touch of Hollywood to Point Richmond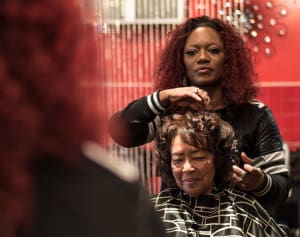 By Chanelle Ignant | Photos by David Meza
Wyvonne Brown still remembers watching her grandmother style hair in her Richmond home.
"My grandmother used to press the neighborhood hair," says Brown. "She used to press their hair sitting on the pot in the kitchen. Watching her do that, I said, 'You know, I can do this.'"
Twenty-five years later, Brown is now the owner and head stylist at Beauty By Nature Hair Studio, the first black-owned salon in Point Richmond.
Brown is one of a growing number of black female business owners around the country.
According to a 2015 report published by American Express Open, African-American women are the fastest growing group of entrepreneurs in the United States. In 2015, black women owned approximately 1.3 million businesses throughout the country, or 14 percent of the total number of firms owned by women.
The mother of two and grandmother of four says it was always her dream to have a salon.
Like her grandmother, she began doing hair in kitchens around her neighborhood, and was soon assisting at Cuttin' Up Hair Salon in Richmond. The well-known salon has seen five of its young stylist go on to open their own shops.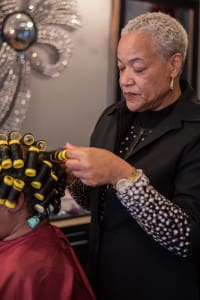 Under the mentorship of Curley Wikkeling-Miller and Sherry Andrews, Brown learned much more than just the basics of shampooing and coloring.
"It was not only a hair salon," says Wikkeling-Miller. "It was a safe haven for women of all walks of life."
While there, Brown learned the importance of building relationships with her clients and staff.
"We are more than just stylists," she says. "We are counselors, we become friends, mentors, your prayer warrior. We become a lot of things standing behind that chair."
Curley Wikkeling-Miller, who now works at Beauty By Nature, says she has seen Brown develop into a fine stylist and business owner.
"She developed her talent for styling and has really honed it to a fine skill."
Brown also harnessed her love for making people and things beautiful, a touch clients see when they walk into the Point Richmond salon.
"Before my dad passed he told me, 'If you didn't have any kids, you would be in Hollywood,'" says Brown.
The interior decor transports you from its Park Place location to a salon on Los Angeles' Rodeo Drive. A vibrant red carpet lines the aisle between styling chairs and chandeliers hang in front of grand mirrors.
"My customers are celebrity clients getting the hair done by a celebrity stylist," says Brown. "Right here is our Hollywood."
Brown, who has seen up to 15 customers a day, prioritizes her clients' needs by scheduling based on hairstyle. A full-service shop, her salon offers services from weekly shampooing and styling to texturizing, extensions, natural hair stylings and color.
Brown says she is grateful to have her studio in Point Richmond. Growing up, she occasionally visited the neighborhood with friends to go to the Plunge and the Great American Burger place.
"But we never came on this side," she says. "When I was able to get the salon over here, it was because they wanted more of a diverse community."
Beauty By Nature is now located in the space of a former art studio.
At night, the salon's chandeliers attract the attention of Point Richmond's passersby, adding to the character of the quaint business district.
Brown encourages young stylists to surround themselves with others who share the same passion.
"You have to have a love and a heart for wanting to deal with people, and a love for hair, in order to pursue this career," says Brown.
Her dedication to serving customers and refining her craft is a trait she hopes to pass on to the next generation of stylists that now come through her doors at Beauty By Nature.
For salon hours and stylist information, visit Beauty By Nature's website at bbnhairstudio.com.