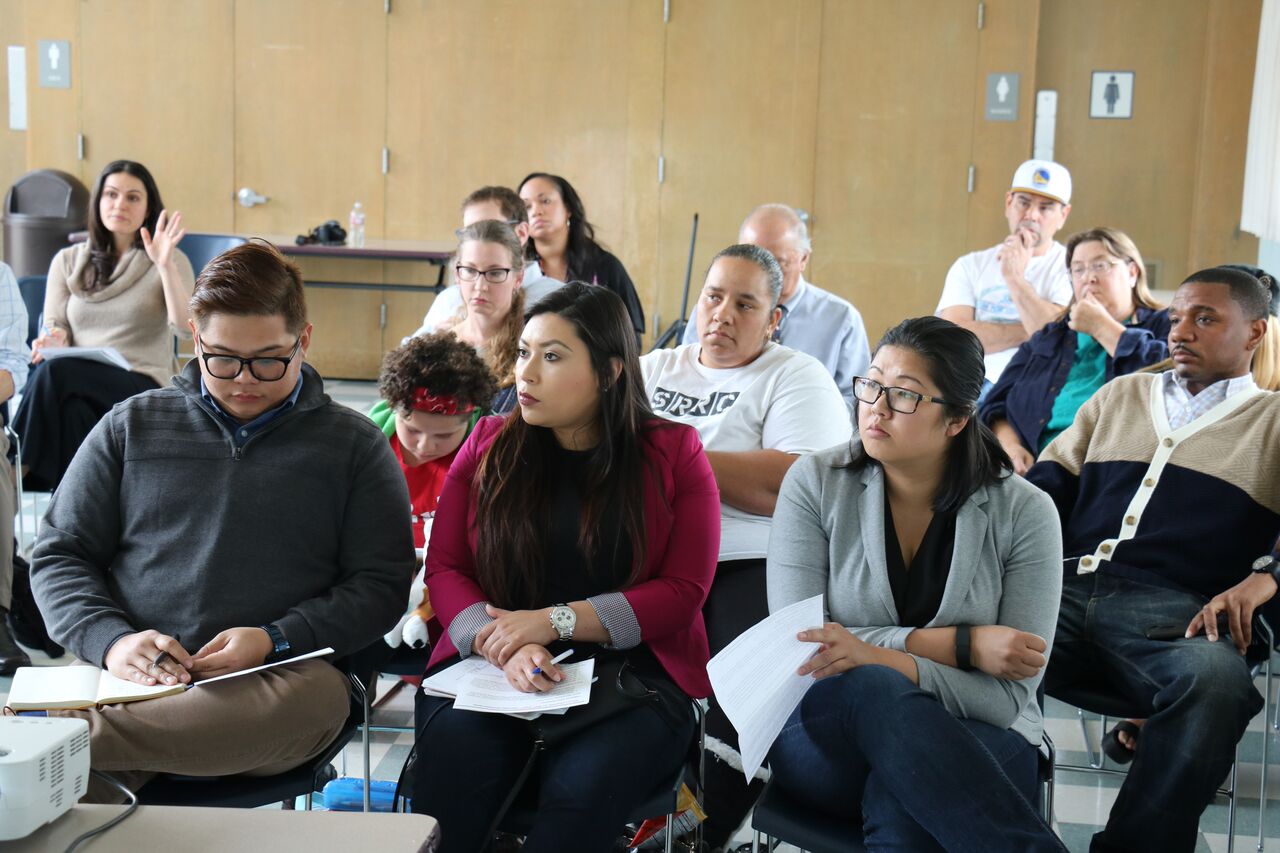 19 Feb

New Initiative Re-Imagines Public Education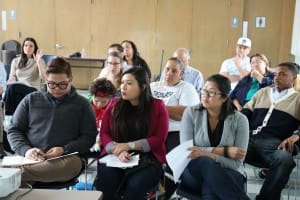 By Malcolm Marshall
Robert Sanchez remembers his son's experience going through school in West Contra Costa County. He says his son had special needs and the school system couldn't identify them or give him the resources he needed.
"I had to switch him from different schools and just rattle cages to get that support that he needed," said Sanchez. "It took me involving myself constantly for that to take place."
Sanchez, now a pastor of community missions at Rock Harbor Church in San Pablo, says the experience showed him that parents have an important part to play in the school system.
"We can say the system is broken but it's incumbent upon the parent to really speak to that and advocate and see where the holes are," he said. "They have to step up to the plate."
Sanchez was one of about 35 people who recently gathered at the Richmond Public Library community room to learn about an initiative that launches in late March.
The initiative, called "What's Possible for WCC Kids," aims to bring together parents and other community stakeholders to envision what an excellent public education looks like, and what steps are needed to turn that vision into a reality. It is being led by 11 community based organizations, all interested in access to quality education for local families.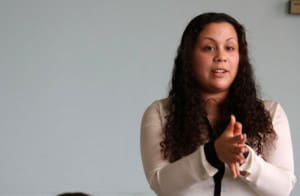 "It's a visioning of public education," said Valerie Jameson, community engagement coordinator with non-profit Education Matters, a group that focuses on education advocacy throughout West Contra Costa County, with a particular focus on Richmond and San Pablo. "We want to make sure we're convening different people with different perspectives to talk about what is the idea and how do we equip them with the tools and resources."
Parents, youth advocates, faith based leaders and representatives of local non-profits joined the meeting.
Sanchez, who engages parents in his role at Rock Harbor Church's after-school tutoring program, sees the need for an organized, collective effort. "It's going to take all of us coming together, not everybody on our own island."
Alicia Jackson, who has already seen three of her own children go through the local school system, says she attended the meeting because she "wants to look for everybody's babies like I looked out for mine."
Jackson says she hopes to see more parents empowered in their kids' education.
"You know, the PTA is great," she said, "but if we get the parents to focus on the school advisory committee, [that's] where they learn how to spend the funds that are coming into the district."
For more information, or to get involved with "What's Possible for WCC Kids," email whatspossiblewcc@gmail.com.