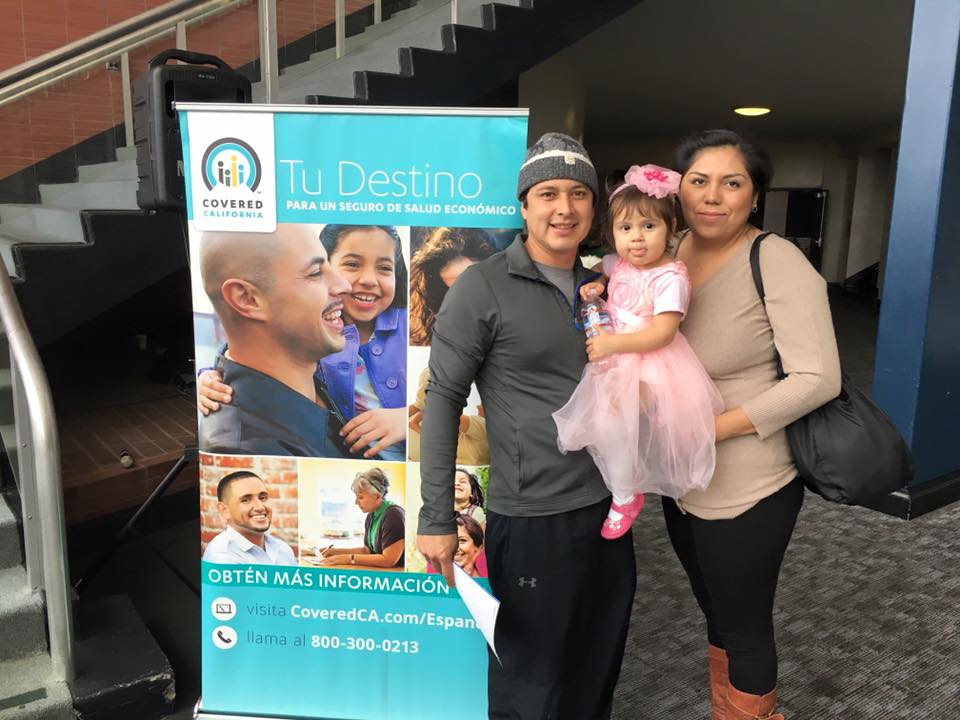 24 Feb

Residents Get Help Enrolling in Health Care, in 14 Languages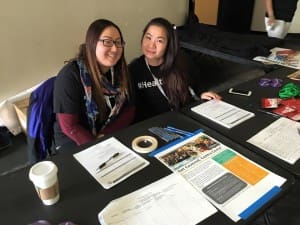 News Report, Chanelle Ignant | Photos, Gabino Arredondo
During a recent visit to a health clinic, Prem Pariyar was told he was losing his eyesight. The doctor said he had a problem with his retina and that he needed to see a specialist.
The Nepali immigrant had been in the United States for seven months and had no health insurance.
"It is very hard for me to go to the hospital," Pariyar said through a translator.
"Before this, I was hopeless, thinking that I would lose my eyesight."
Then Pariyar heard about a free health care enrollment fair in Richmond. On January 23, he was among about 100 Contra Costa County residents who enrolled in health care services at an event hosted by Healthy Richmond and other partners at the Richmond Memorial Auditorium.
Participants received education about their health care options and were sent to rooms dedicated to individual needs.
Volunteer staff offered services and translation in 14 different languages including Nepalese, Cantonese, Spanish, Hindi and Vietnamese.
This was the second major enrollment fair organized by the Healthy Richmond partnership. The first took place in December.
The health fairs aim to combat two major factors behind low enrollment rates in Covered California and Medi-Cal: language and cultural fears.
"There's a lot of anxiety and fear coming from just the unknown and feeling isolated because no one speaks your language," said Pysay Phinith, a coordinator with Asian Community Mental Health Services. "Now we have community members who speak their language, who understand their culture and who understand the needs of it and are able to walk them through the entire process."
"We're not just giving you a referral," she added. "We're actually walking you from the registration to the education to the enrollment."
Not everyone walked away with coverage, however. Juan Gomez, 39, and Angelica Galvan, 38, said they did not qualify for coverage because their income was too high.
"We're in limbo," said Gomez.
The couple said their combined yearly income is not low enough to qualify for Medi-Cal but not high enough to be able to afford health insurance.
"The people in the middle, we're struggling," said Gomez. The Affordable Care Act, he said, "benefits the people that don't make enough and people that make a lot, but not those in the middle."
"The best thing I can do is get a job with [health] insurance," says Gomez.
Meanwhile, those without legal immigration status were able to receive coverage under Contra Costa Cares, a program in its fifth month that provides access to clinics and basic health coverage for adult undocumented immigrants.
Undocumented children across California will be able to access Medi-Cal as of May of this year.
"What's unique about today is that this is the first time in our health care enrollment events that we will not turn anybody away on the basis of immigration status," County Supervisor John Gioia said during a press conference that kicked off the event.
Pariyar, who is an undocumented immigrant, left the event signed up for Contra Costa Cares. "Now I have hope to fix my eyesight as soon as possible," he said.
If you are a Richmond resident and want to enroll in Medi-Cal or Covered California, visit Lifelong Brookside Health Center or Brighter Beginnings Family Health Clinic, both located in Richmond.