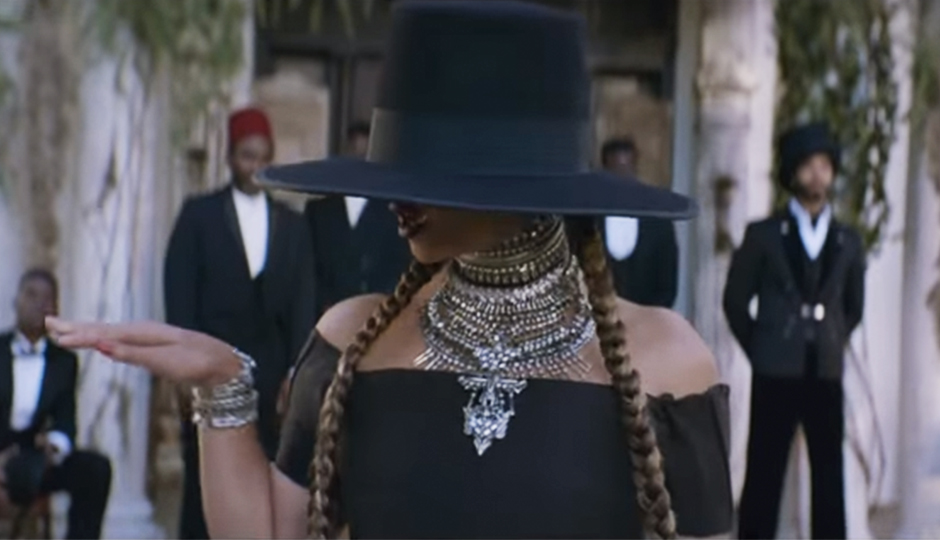 10 Mar

Let's Get in 'Formation' — Beyoncé's Message Is Not Anti-Police
Commentary, Keisa Reynolds
Beyoncé's latest song and video, "Formation," has been received with mostly positive reactions. The day after she released the song, she performed at Super Bowl 50 with Coldplay and Bruno Mars. Her dancers donned modernized Black Panther uniforms with Afros and held their fists high. The performance was met with disdain by critics, some of whom called it "race-baiting." Others thought it was phenomenal and shut down the criticism.
Beyoncé left everyone wondering what was next. A world tour was only fitting.
But soon after the tour was announced, Florida police departments called for a national boycott of Beyoncé's concerts. Some refused to work security at her shows. Many law enforcement officials believed that Beyoncé's message was inciting violence against police. A sheriff went as far as to blame the video for the recent killings of police officers. While Beyoncé surely can afford her own private security throughout her tour, it is disgraceful for police officers to deny safety because of one demand: Stop shooting us. The words are written in graffiti on a wall and embodied throughout the video.
In the "Formation" video, Beyoncé stands on top of a police car in a floodwater in New Orleans, where in 2005 Hurricane Katrina hit and displaced 400,000 people, most of them black. The aftermath of Hurricane Katrina is considered by many to be a result of the government's negligence. A few weeks after Katrina, Kanye West said on national television, "George Bush doesn't care about black people."
The song "Formation" is catchy and considered a new black anthem, specifically for black women ("Okay, ladies, let's get in formation"), though it celebrates all black people. "Formation" captures much of what black people face today and empowers black women to revel in their #BlackGirlMagic.
The video also highlights names of black people slain by police officers: Eric Garner, Tamir Rice, and Trayvon Martin.
In 2015, more than 1,000 people were killed by police officers in United States. According to the Washington Post, despite being only 6 percent of the U.S. population, black men represented nearly 40 percent of the people killed while unarmed by officers last year. Studies show cops are more likely to shoot black people than white people. Black and Latino populations are more likely to be targeted by police.
Two weeks ago, a 16-year-old black boy was shot by Salt Lake City police while he was holding a broomstick. In Beyoncé's video, a young black boy is seen dancing in front of police officers wearing riot gear. At the end of the video, the officers put their hands up. It's a beautiful and heartbreaking moment to watch, knowing that in most parts of this country, that boy could be shot and killed by a police officer.
Despite what some critics may believe, asserting that black lives matter is not the same as being anti-police. Many of us mourn the black civilians slain by police officers as well as the officers who are killed during the line of duty. Calling for institutional change does not mean we are against the people who wear the uniforms.
Officers choosing to deny protection to Beyoncé—the biggest black female pop star who could have been Sandra Bland if she had led a more ordinary life—says a lot about how some police officers perceive black lives.
Beyoncé's music serves as a reminder of what we already know: Black lives matter.