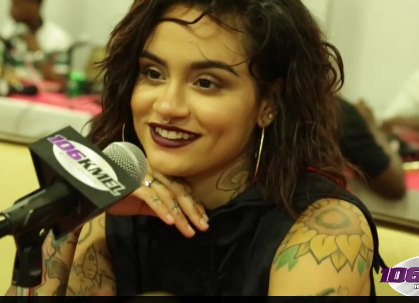 01 Apr

Did Internet Cruelty Push Kehlani To Suicide?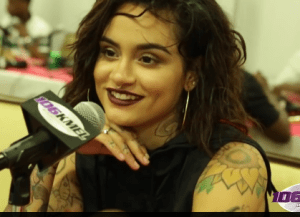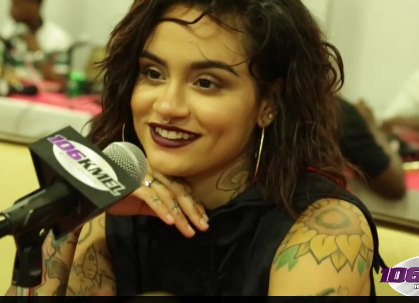 Commentary, Keisa Reynolds | Image courtesy of 106KMEL
Oakland native and 20-year-old R&B singer Kehlani reportedly attempted suicide earlier this week. She posted a photo on Instagram of herself hospitalized with an IV in her arm. Part of the caption included, "Today I wanted to leave this earth. Being completely selfish for once. Never thought I'd get to such a low point."
Earlier that day, fellow music artist PartyNextDoor, from Drake's record label, had posted a photo of himself in bed, holding a hand presumed to be Kehlani's. He had captioned it: "After all her shenanigans, still got the r&b singer back in my bed."
The two had shared a romantic relationship last summer, but in January Kehlani announced she had begun dating Kyrie Irving, point guard for Cleveland Cavaliers. It remains unclear whether PND's photo dates back to the time of their relationship, and for all folks know, PND and Kehlani had been fully dressed and hanging out. It has also been reported that Kehlani and Irving have split, just not as publicly as when they announced their relationship.
Not long after PND's post, Kehlani's name began trending on Twitter (which she does not use), and fans of both artists took to commenting on her Instagram. Despite it all being speculation, the Internet tore Kehlani apart — called a cheater, and even turned her into a meme. She posted the photo of herself in the hospital with the apparent suicide caption later that night. She has since deleted all photos from her account.
I find many things wrong with the public's response to the situation, particularly how it treated Kehlani. She has been called numerous misogynistic slurs, while some have joked about how Irving must feel and applauded PND.
The response to her subsequent apparent suicide attempt has been similarly unforgiving. Supporters, like fellow Oakland native Keyshia Cole, returned to Twitter with #StayStrongKehlani tweets, while others unabashedly shamed and accused Kehlani of being weak and angling for attention.
The overall response reveals a lot about how we treat celebrities, and how we don't know as much about mental health as we think. A person's appearance does not always tell us what they are going through.
The bullying Kehlani experienced might not be the direct reason she wanted to end her life, but it obviously had a severe impact and could have escalated any preexisting emotions — being in the spotlight, with your action constantly judged, can take a toll.
Kehlani has been open about the tough experiences she endured growing up. Her newfound fame doesn't take away any of that. A person's fame does not mean others should make them targets of insensitivity. It becomes too easy to forget that celebrities might actually read the rude tweets and comments left on their photos and videos. Women, especially women of color, remain more likely to be targeted for online harassment. I imagine that a celebrity's fame makes people feel more entitled to their opinions about someone else's life.
Joking about a person's mental health is never acceptable. Emotional troubles do not always have a specific look about them; none of us knows what it takes for a person to get out of bed each morning. I hope Kehlani continues to receive support from her loved one and fans, and that people begin to think more critically about the impact they have on the lives of others. Regardless of fame and status, we are all real people. More of us than you know are going through it.
If you or someone you know is considering suicide, please contact the National Suicide Prevention Lifeline at 1-800-273-8255. For more information, go to http://www.suicidepreventionlifeline.org/