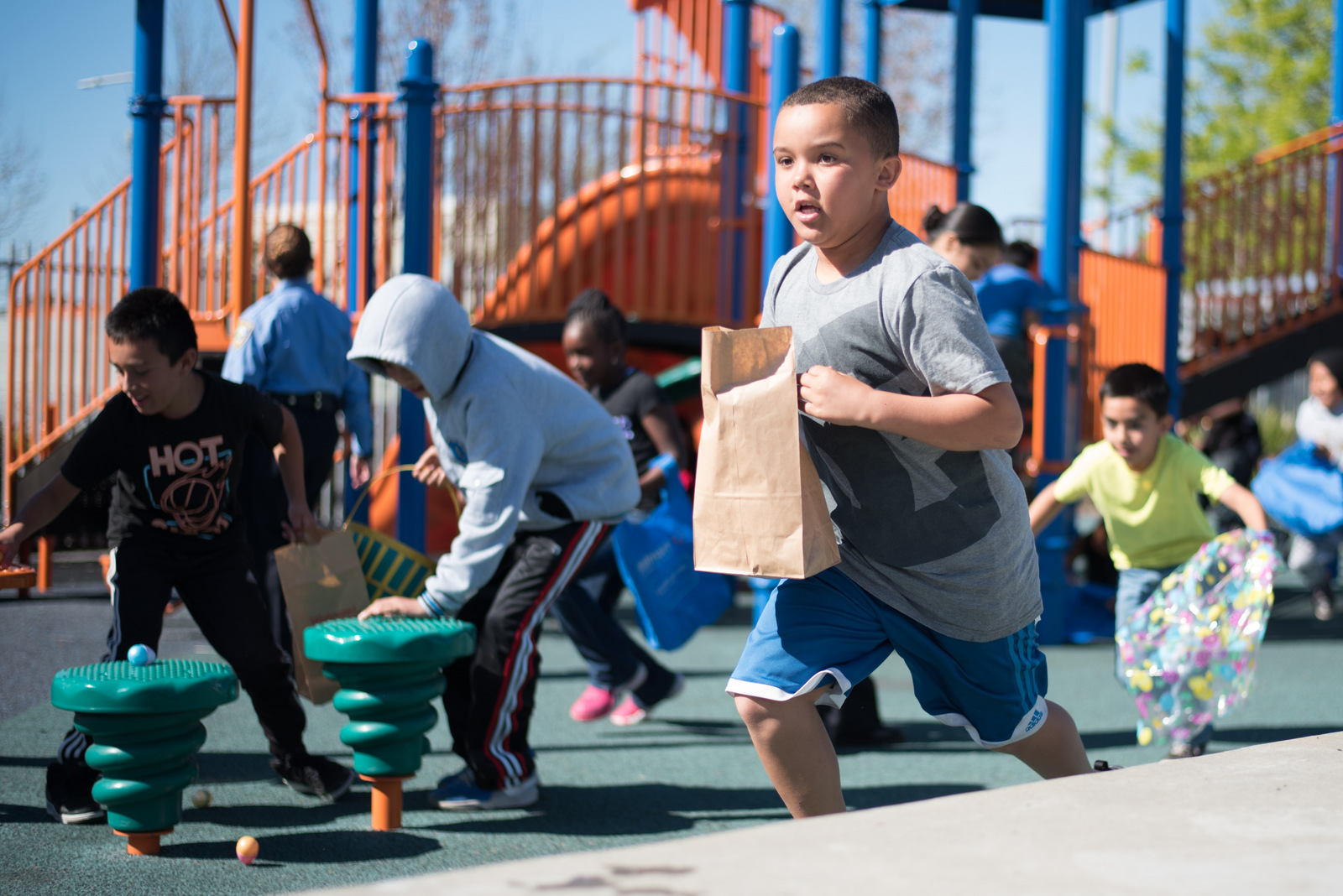 05 Apr

A Speggtacular Easter Event Leaves Kids Eggstatic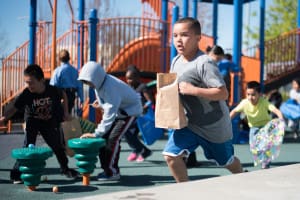 Photo Essay, David Meza
What's the most "speggtacular" way to spend Easter? With the sun shining, a goat named Oreo, and an Easter egg hunt at Nevin Park in Richmond, led by the Easter Bunny himself, of course!
The Iron Triangle's annual Easter egg hunt on Saturday, March 26 — sponsored by the City of Richmond's Crime Prevention Department and the Richmond Police, among others — has become a family tradition in the neighborhood for children of all ages.
Tiny tots waddled their way around the play structure, hunting for candy and eggs filled with treats. Students from Lincoln Elementary School arrived in full force, making their age group the biggest in attendance by far. Families likewise helped one another, volunteering to bring kids that otherwise wouldn't have been able to attend.
Mingling in the crowd with bright smiles and friendly faces were Richmond's Police Explorers. Their main task was helping children with the hunt, scattering the surplus of more than 3,000 eggs across the park and assisting little ones in reaching Easter eggs up high. Their presence at community events also aims to make kids feel more comfortable with Richmond police officers.
Also attending: Oreo the goat, from Richmond's Eco Village Farm, who happily accepted fresh carrots and grass from children in the petting area. Eco Village also brought rabbits and chickens that kids could learn about and cuddle with.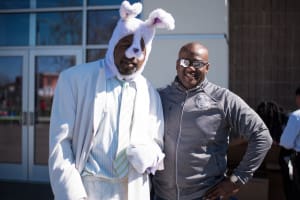 But one of the rabbits stood apart from the rest — Richmond legend Jerrold Hatchett, dressed as the Easter Bunny, volunteering for the event along with numerous other community members who gave their time.
This was the first time Vinisha Woods and her family attended the event. Her kids were all smiles and she was happy to see the community enjoy a great time together. Her niece Sheree was especially "eggstatic" as the recipient of one of the Easter baskets raffled off to children.
"This day is all about the kids having an amazing opportunity," said Perla Cervantes, who brought her children, and said that the event makes her family feel more a part of the greater community. "It's really important for us to be able to come here."