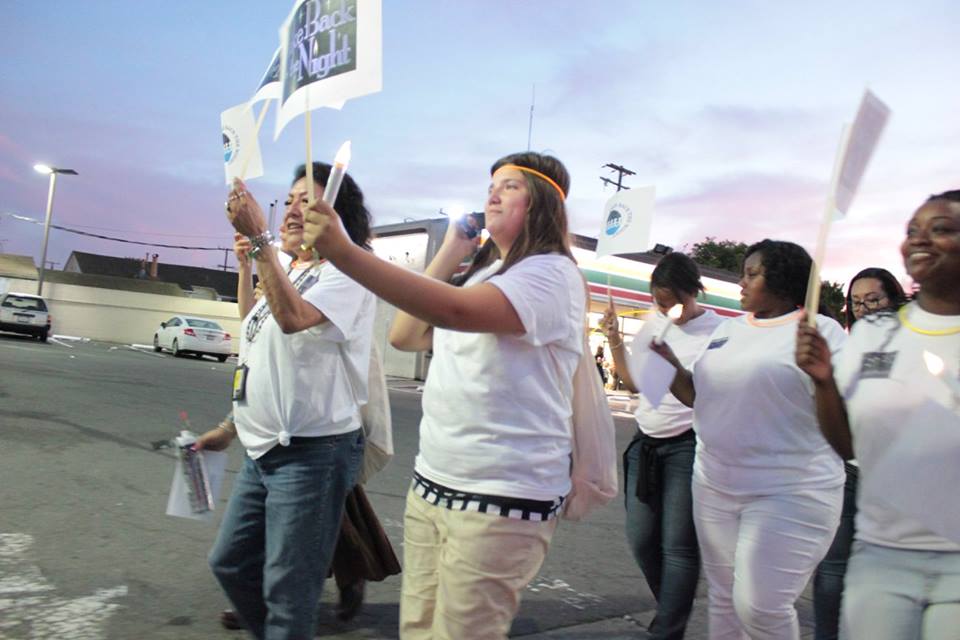 18 Apr

Richmond Women Take Back the Night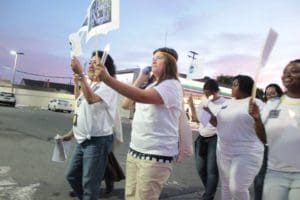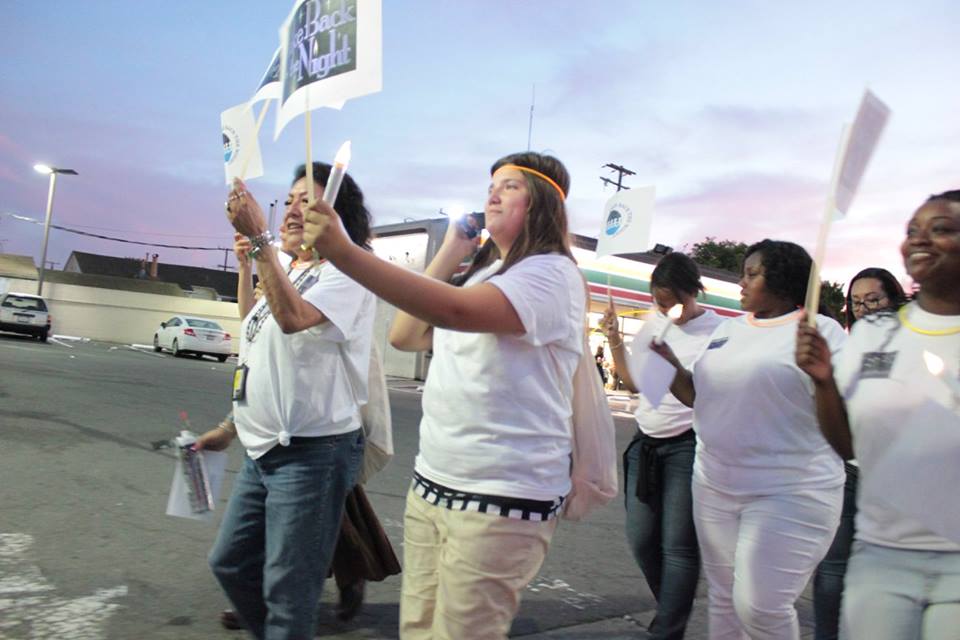 Photo Essay, Ann Bassette
Carrying signs, chanting and marching through Central Richmond, roughly 40 community members came out to support victims and survivors of sexual assault and gender-based violence at the annual Take Back The Night event on April 6.
Organized by the nonprofit Community Violence Solutions, the march started at the West Contra Costa Family Justice Center, where participants listened to guest speakers and spoken word performances, then proceeded through Richmond as a statement to "take back the streets".
The march was one of many held across the United States in April in conjunction with Sexual Assault Awareness Month.
"[The event] is to bring awareness around sexual assault and violence in our community," said Monique Thomas, program coordinator at Community Violence Solutions. "In certain communities, it's a hush-hush topic. This tells people they're not alone, and it encourages people to speak up and speak out against violence."
Richmond Police Sergeant Matt Stonebraker, one of many officers who participated in the event, said that while the department gets a lot of domestic violence calls, many victims and witnesses don't want to pursue the cases.
"They're normally afraid of retaliation from the perpetrator," Stonebraker said. "While we're out there marching, some people might have something to report. If this walk reached someone like that, then it created a pathway for them."
Richmond Women Take Back The Night from Alive & Free/ Street Soldiers on Vimeo.