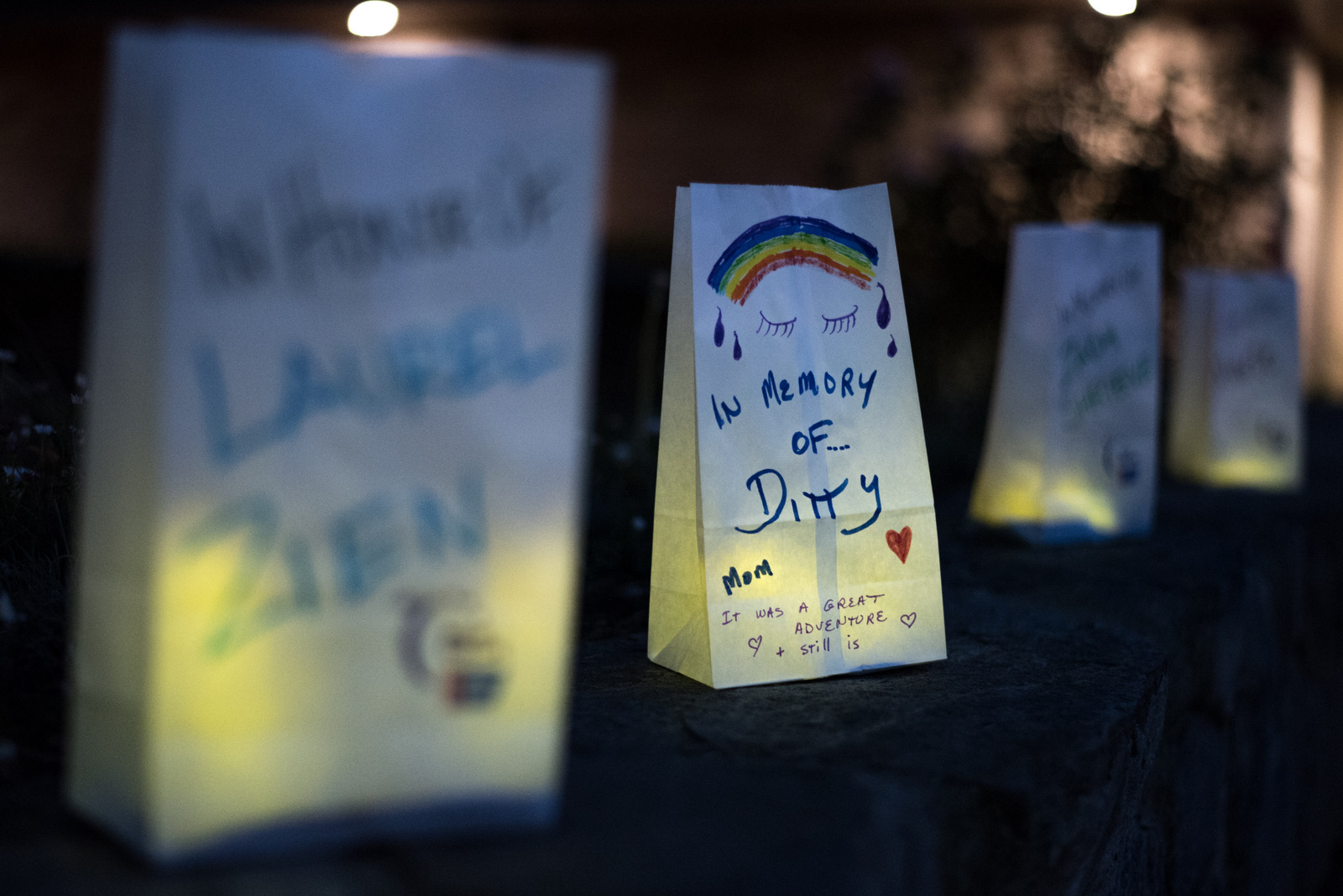 02 May

Relay for Life Honors Lives Touched by Cancer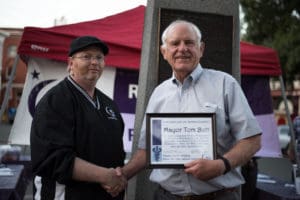 Photo Essay, David Meza
Richmond Mayor Tom Butt recently led about a dozen community members in a candle-lighting ceremony to honor the lives of those touched by cancer.
The ceremony took place April 16 at the sentinel statue in downtown Point Richmond. It was organized by Relay for Life, a group that hosts fundraising events worldwide. Proceeds fund Relay for Life programs that help cancer patients and their families, education efforts and cancer research.
Event lead Forest MacDonald explained that through the efforts of the American Cancer Society, events like this give communities a chance to celebrate the lives of people who have battled cancer, remember loved ones, and fight back against the disease.
"Relay for Life helps give hope," said cancer survivor Laurel Zion. "It's the neighborhood way to fight cancer."
Among those remembered was Margaret Gee, former executive director of Bay Area Local Initiatives Support Corporation (LISC) and member of the Healthy Richmond family, who passed away from caner in April; and longtime Richmond High School teacher Zach Shrieve, who passed away from cancer in March.
At the ceremony, participants lit candles at sunset and walked through town.
Although Richmond doesn't have its own Relay for Life event, Relay For Life of El Cerrito encompasses Richmond, the Richmond Annex, Marina Bay, and Point Richmond neighborhoods. Richmond residents are invited to join Relay for Life of El Cerrito at Vista Park on July 16 and 17 for their 24-hour run.
To get involved individuals are encouraged to contact 310.739.3551 or visit the website at www.relayforlife.org/elcerritoca