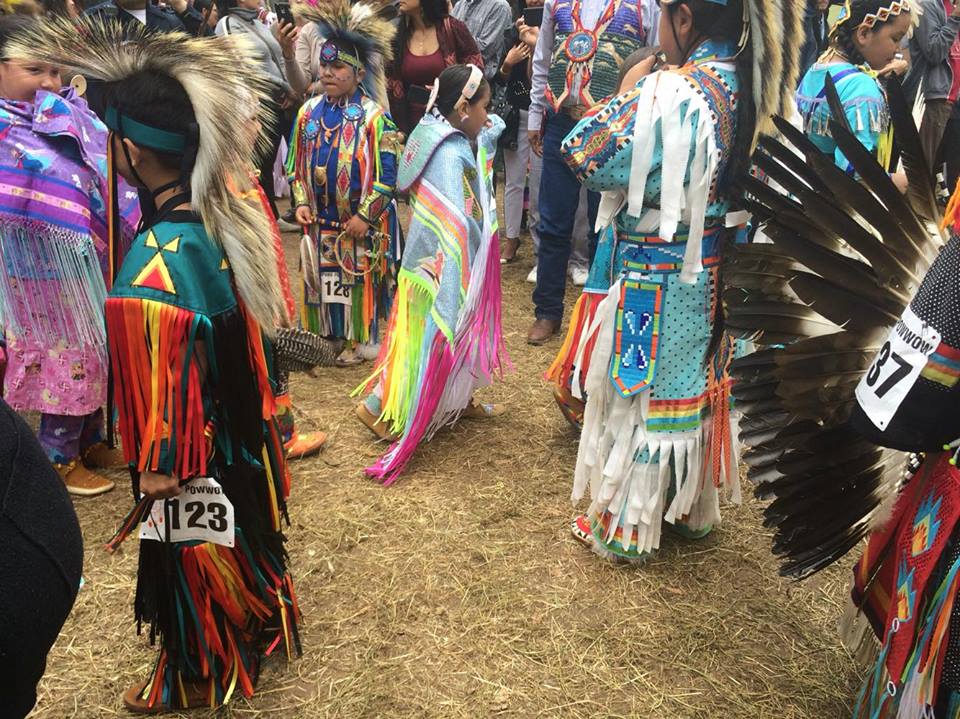 11 May

'We Are Still Alive' – Native Youth Find Inspiration in Pow Wow Dance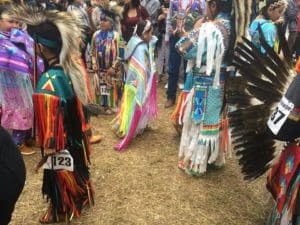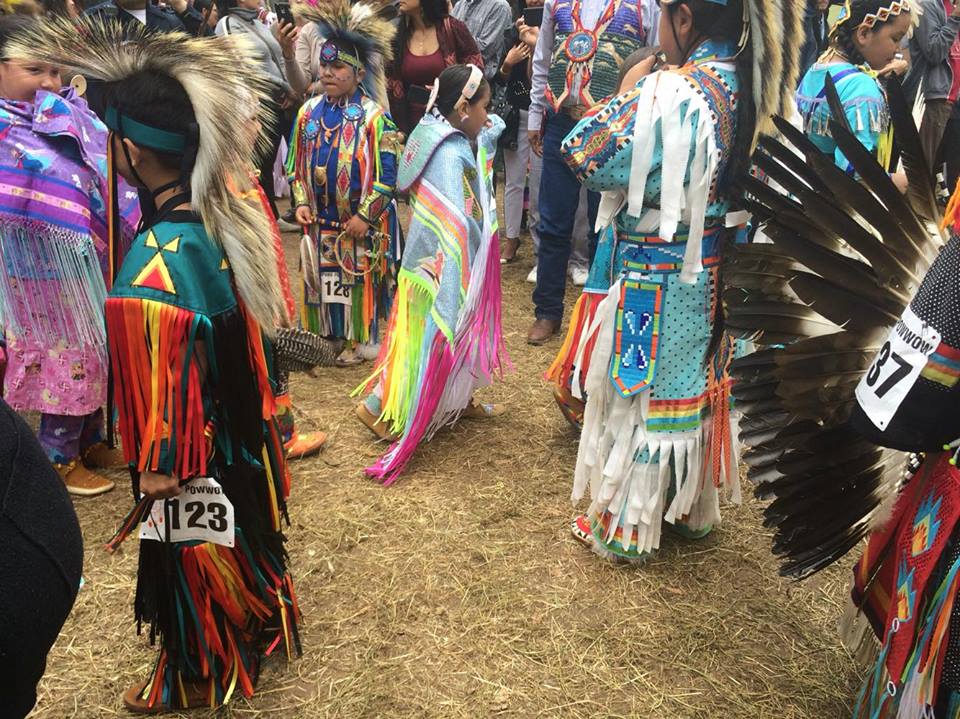 By Isabella Zizi
Growing up, my family attended Native American powwows to stay rooted in our culture. As I got older, I realized why this was so important: We were preserving a culture that society and history books told us only lived on reservations, or didn't exist.
This year for Mother's Day, my family and I went to the 45th annual Stanford Powwow in Palo Alto. Indigenous peoples from all over came together to dance and drum or selling their handcrafted jewelry, paintings and other crafts. Like all powwows, it was family friendly, and those who weren't indigenous were more than welcome to come celebrate this rich culture that is still alive.
During the powwow, I asked friends and other young people why they chose to take part in the native dance and drumming.
"It is important [to dance] because it shows that I am into my culture and to let others know that Native Americans are still alive and we are not a dead race," said Alicia Scholfield, 19, who is a fancy-shawl dancer.
"This is not just a weekend gig to connect with my good friends; this is who I am," added
Shiigo Yellow Horse, 21, who is one of the drummers of All Nations.
"When I go to a powwow I'm reminded of how strong, brave, and proud we are; it is what keeps the truth [of indigenous people] alive. Our ancestors fought so hard to preserve the cultures and languages and we owe it to them to keep them alive," said Charles Waddell, 19, a grass dancer.
I used to envy the men, women, and children who would dance or drum at the powwows because I felt they knew more about the culture than I did. Then I learned myself.
Each dance has its origin in Native tradition.
"There are many ideas of the origin of grass dancing," Charles explained, "but I was taught that young men would dance and pray in the tall grasses which will make the arena for the powwow. While dancing and praying, the men would tuck grass in their belts and mimic the movement of the grass; that is why grass dancers regalia often consist of a lot of fringe."
Another kind of dance is called fancy-shawl dancing; the colorful embroidered shawls with elegant fringe hanging from the bottom that the women dancers wear inspired me to learn the dance.
I started fancy-shawl dancing about seven years ago, thanks to a generous woman who volunteered her time once a month to teach me at the Intertribal Friendship House on International in Oakland. I chose to fancy-shawl dance because of what it represents: Imagine a butterfly emerging from a cocoon, fluttering its wings through the open grass as it searches for the right flower to collect its pollen. The swift gentleness of the butterfly is the beautiful feeling I get when I dance.
The dancers dance to the beat of the drums, which is a central part of the powwow.
"The drum is sacred so all of the drummers in this circle are all drug and alcohol free and this keeps me away from getting into those bad habits," explained Shiigo.
"The drum is the heartbeat of the powwow; without the drum there would be no powwow."
If you would like to help support your local Native American community in Richmond, check out the 7th Annual Richmond Contest Powwow on June 18 at Wendell Park (25th & Esmond Ave). There will be vendors selling crafts from North and South America, delicious Indian tacos and strawberry shortcakes (made by yours truly), along with Native American dancers dressed in their handmade traditional clothing from all over the Bay Area. Be mindful that this event is drug and alcohol free so please be respectful to the powwow. For more information please email ccummings1102@yahoo.com
 You can also check out the Native American Health Center located on 2566 Macdonald Ave, Richmond, CA 94804, Monday to Friday from 10:00 a.m. – 5:00 p.m. to learn more about Native culture and participate in other events and programs. http://www.nativehealth.org/content/richmond-native-wellness-center