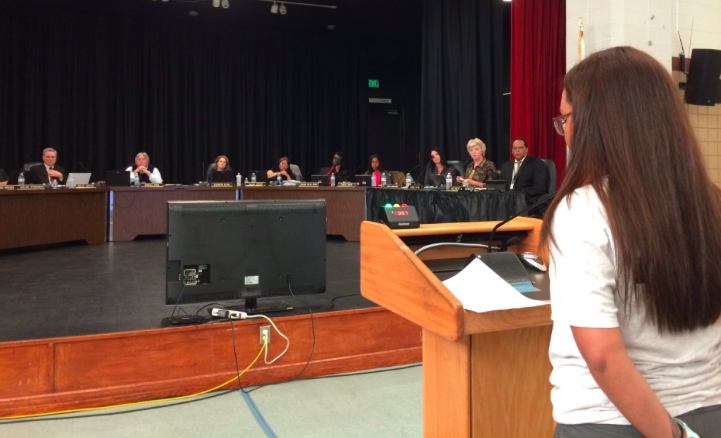 13 May

School Board Meeting Draws Crowds of Concerned Parents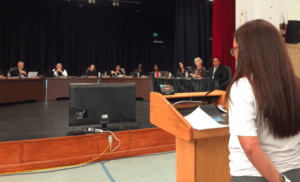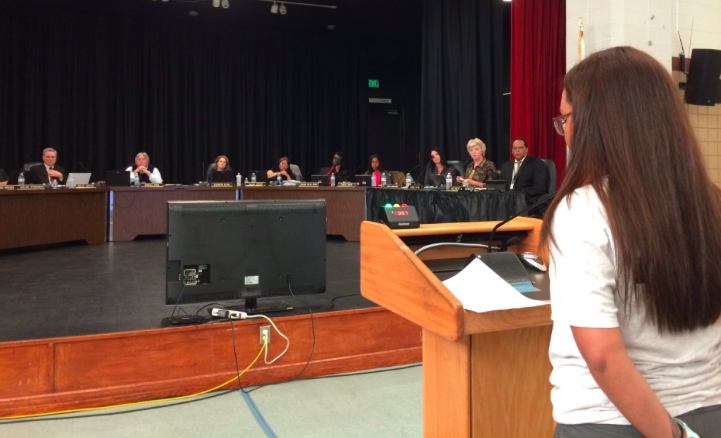 News Report, Mitzi Perez
The April 27 West Contra Costa School Board Meeting started off like any other meeting. There were about 20 community members in attendance by 6:00 pm, which is average for most meetings. But it quickly grew from there. By 6:30 pm, there were easily over 150 people in the room. The majority of them were parents.
Many parents and community members showed up to express their concerns over the superintendent search and the short timeline allocated to elect a candidate by July 1. They said they were upset about the rushed timeline and lack of community engagement. They also expressed doubts about what they said were inequitable use of bond funds.
It was one of the few board meetings this spring when parents outnumbered general community members and educators. Also among the crowd were community members from the RYSE Center, GO Public Schools West Contra Costa, Ed Matters, Students for Education Reform (SFER) and Grant Elementary School.
The Board decided to shorten the time allotted for public comment to one minute and 25 seconds rather than the usual two minutes for each speaker. This threw off many of the community members who went up to speak.
In one case, a public comment prompted the Board to take action. Kate Stepansky, a former teacher at Coronado Elementary School, described an incident in which a student had been punished by having to eat his breakfast on the floor. "That was inhumane and I notified principal Cohen immediately," she said. "I ended up resigning from Coronado Elementary because the children were being disrespected on a daily basis and usually it was African-American students," she said.
She added that the school is not serving free breakfast at the required time. "The free breakfast is being served multiple hours after the start of school, which is illegal," she noted.
School board member Liz Block responded, "Could I just ask that we follow up on that complaint about the treatment of students at Coronado? I am concerned about what I am hearing." This elicited applause from the audience.
Several parents spoke to the Board in Spanish, expressing their concerns about the condition of their children's schools.
A recurring theme of the night was the fact that bond funds focus on top performing schools. According to the Board of Education Workshop presented at the WCCUSD special meeting held on February 27, about $200 million is allocated to El Cerrito High School; in comparison, Kennedy High School in Richmond only gets half of that amount.
Grant Elementary School parents and teachers also voiced their concerns over the alleged misuse of bond funds. They argued that the system of navigating where money is being spent is skewed.
Public commenters also said the Board has focused on top performing schools that are in more affluent areas of the school district, like El Cerrito, Pinole, and Hercules. Meanwhile, they said, there has been little to no change in the schools of Richmond.