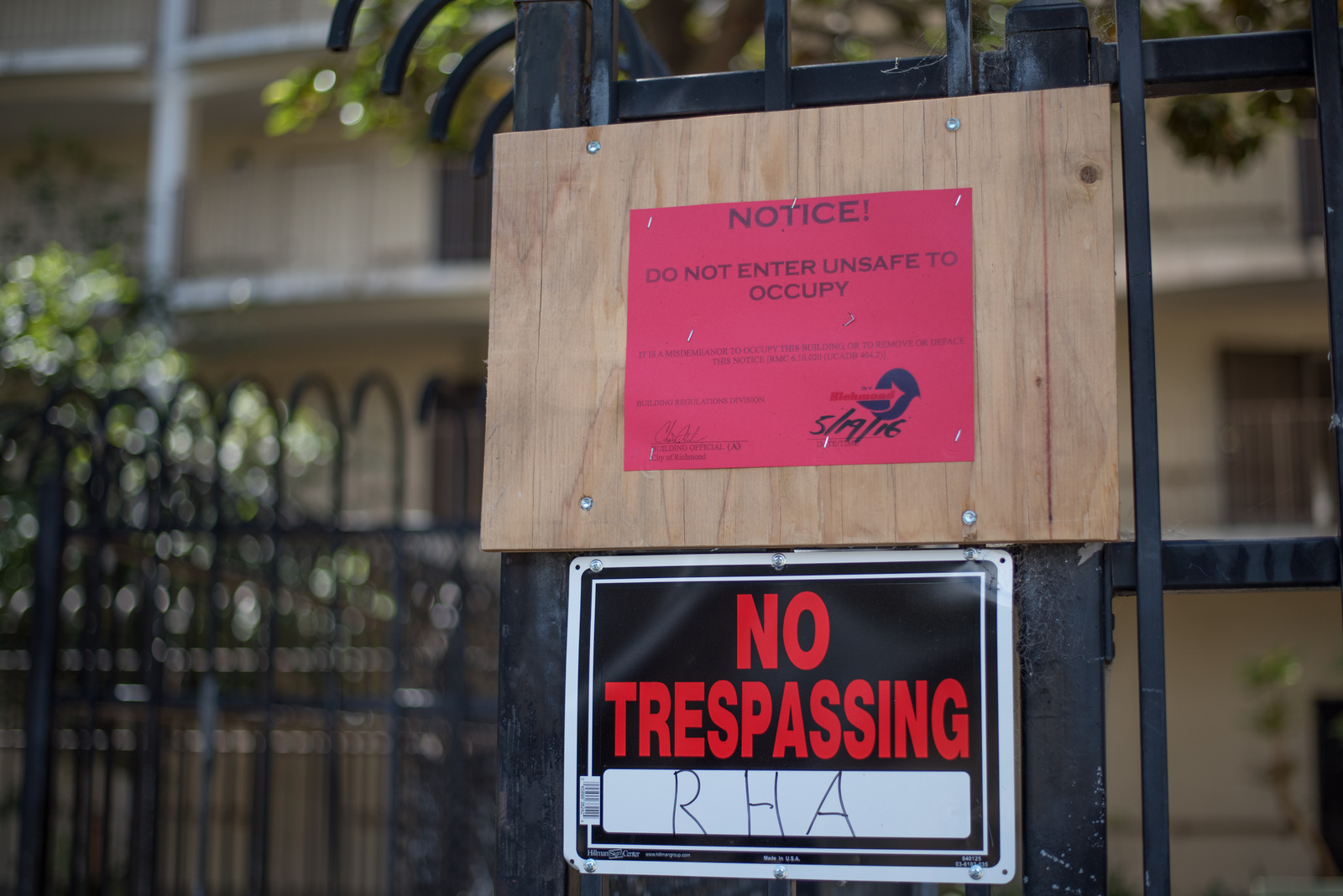 20 May

Homeless and Living Inside Hacienda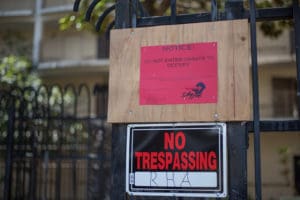 By RP Editors
EDITORS NOTE: As Richmond Police attempted to evacuate all squatters from the Hacienda public housing building on May 18, Richmond Pulse interviewed two women, both homeless, who had been living inside. The Hacienda building, which had been home to seniors and people with disabilities, was declared uninhabitable by the City of Richmond in 2014. Reveal, a project of the Center for Investigative Reporting, reported this week that squatters had moved into the vacated building.
How long have you been living in Hacienda?
Krista Devaughn: I was in there for damn near three months. Because I didn't have anywhere to go, I was homeless. Living in Hacienda was good. It actually was helping. It takes the stress off of you. After that it was hard because other people started coming in…vandalizing and taking copper and messing it up for other people who really need it. Some of the people weren't really homeless. They had somewhere to go.
Tammy Hill: They were coming and taking stuff, then coming back. Stealing stuff for the hell of it. I've been at Hacienda since 2003. I left and came back. I moved to Reno because I had a stalker that they wouldn't evict.
What was it like to live here?
TH: Some of the rooms in here look hella good. Running water, the toilets work, the refrigerator and stove work. Everything works.
They got deaf people in there. Mostly everybody knows each other. There are black, white, Mexicans, we all live in here together. We all living together like a melting pot. We not prejudiced, some of us get high, some of us don't. We all do our own thing.
We just normal people, we're just in a bad situation right now.
KD: I was in there but I got up out of there. I was smart. But I didn't break nothing. I tried to keep it all kosher and clean. These people was taking copper, spray painting and everything.
It was over 100 people. For some people, they had a place where their kids could come visit and see them here. At first the gate was open but then they boarded it up and locked us in. So what we did, we made our own doors.
What do you think the city should do with the property?
TH: They should make this a place for homeless people. Weed out the bad seeds and get the people who really need it and help them. Get some resources and a place to stay until they decide what they're really gonna do with the property. If they tear it down they can still make it a place for homeless people because we don't have enough homeless shelters in Richmond.
KD: The shelters that we do have, Brookside and the Rescue Mission, they're all full. I don't want to sleep outside.
Where are you going to go now?
TH: I don't know what we're going to do now. We don't know. Me myself, I'm coming back. I don't give a damn.