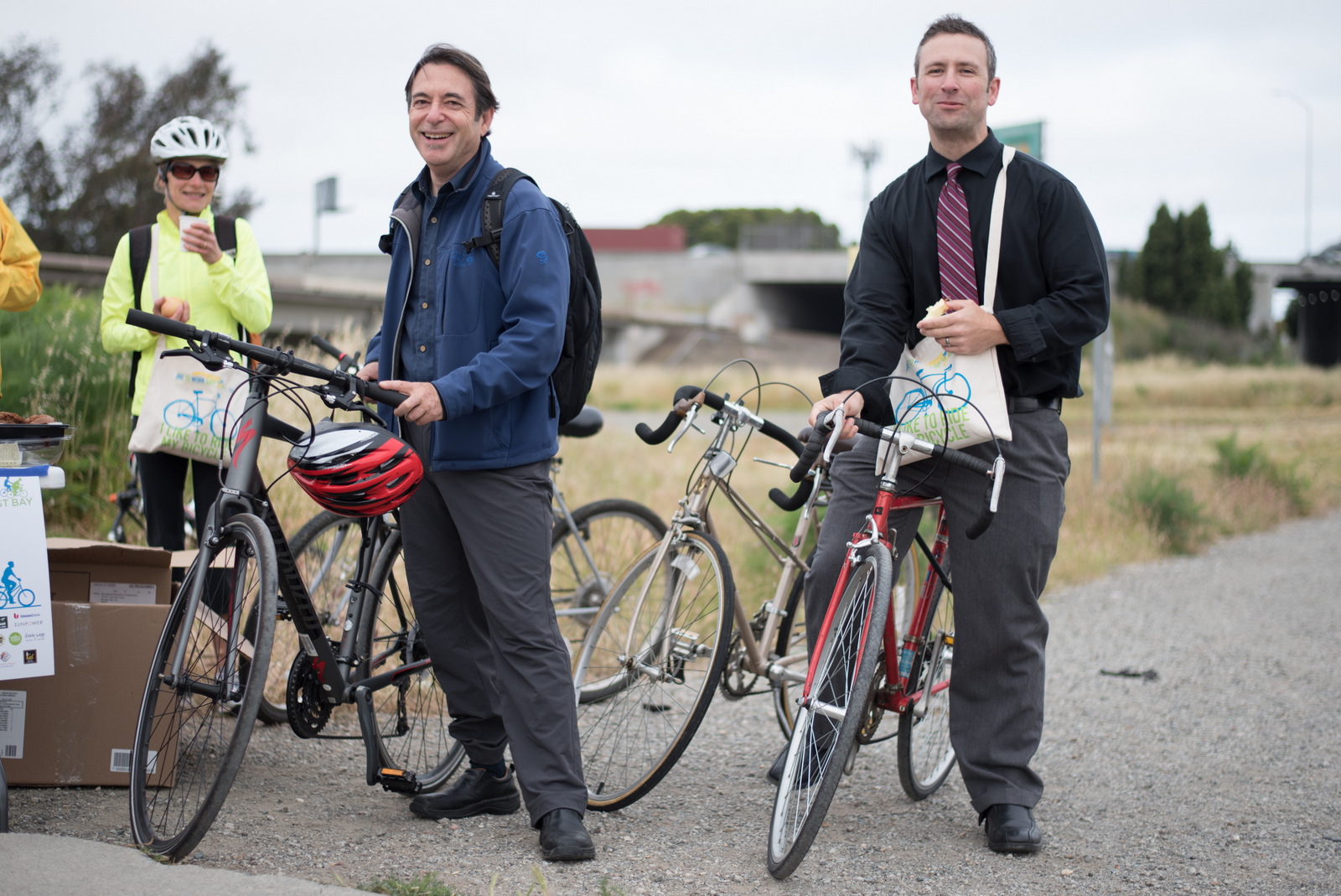 20 May

Richmond Goes All Out for Bike to Work Day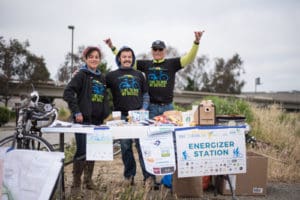 Story and Photo by David Meza
The 22nd annual Bike To Work Day was spectacular, with thousands of riders opting to head to work on two wheels throughout the Bay Area. There were over 400 energizer stations located along local bike commute routes in all nine counties to provide free beverages, snacks, and swag bags.
But one city "came in full force to support their riders," said Ali Youmagul, Bike East Bay communications and outreach intern, and that was the city of Richmond.
According to final numbers from Bike East Bay, 701 riders stopped at seven energizer stations throughout the city this year. The stations were located at Richmond BART, Richmond Greenway, Kaiser, Marina Bay & Regatta Blvd. and the UC Berkeley Richmond Field Station. Cyclists were able to pick up free beverages, snacks and other goodies as well share in the spirit with other riders.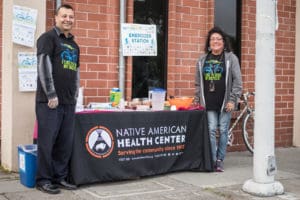 Local businesses came together to offer goodies and necessities for riders. For example, Richmond's Native American Health Center opened their first energizer station this year to help promote a healthy lifestyle. The Pedaler Bike Shop in El Sobrante donated over 250 water bottles and patch kits for the Bike to Work Day bags while Paragon Machine Works, Mountain Hardwear, RB Cellars, Mechanics Bank, Republic Services, and the Richmond Convention & Visitors Bureau all contributed stickers, coupons and other treats.
Bike to work day isn't just for the pros; it's an opportunity for beginners and dedicated cyclists alike to share the road.
Local riders recall that in the past, only the brave would dare to bike in the street. Now many neighborhoods are opening bicycle boulevards and make biking safer for the community.
More improvements will be made this fall, according to Patrick Phelan, infrastructure administrator of the City of Richmond's Engineering Services Department. Cyclists can look forward to the Richmond Ohlone Greenway gap closure project, which will include a new crosswalk, a new bridge and a new paved bike path.