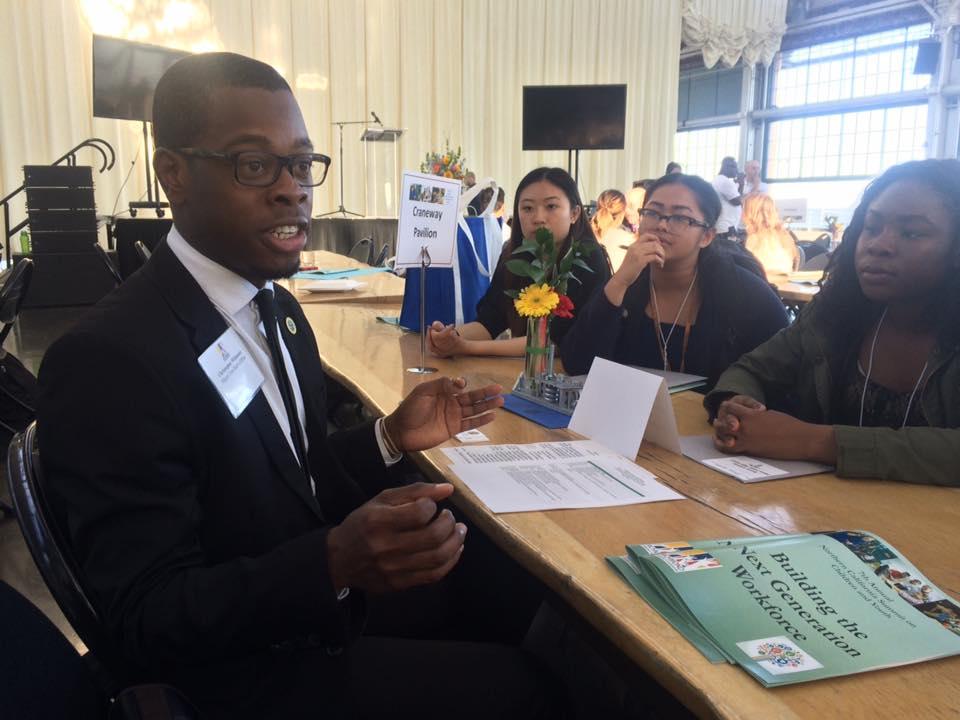 24 May

Career Summit Connects Students With Future Employers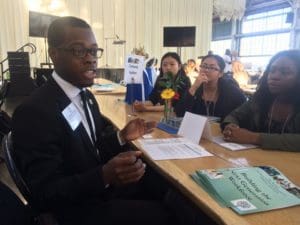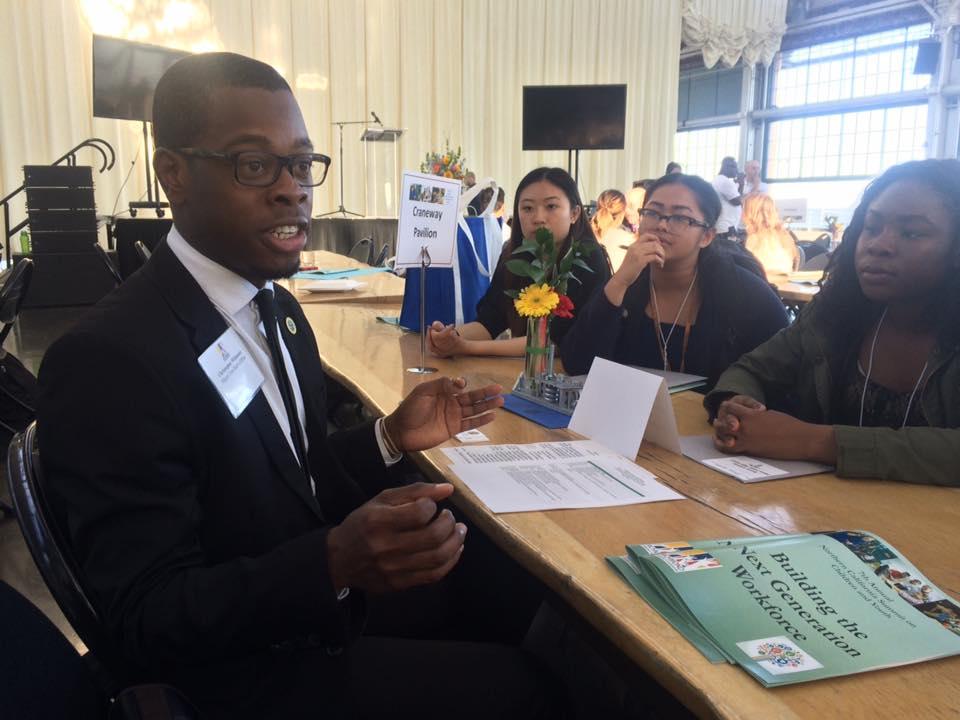 Above: Christopher Whitmore of Mayor Tom Butt's office speaks with high school students during a mentoring session at the Northern California Summit on Children and Youth. (Photo courtesy of Robert Rogers)
By Malcolm Marshall
A recent career summit in Richmond focused on building career pathways for students who live in low-income communities and students of color.
"We know that if you look across the sector in the Bay Area economy, African Americans and Latinos in particular are underrepresented in some of the highest producing careers in the Bay Area," said Jim Becker, president and CEO of the Richmond Community Foundation, which sponsored the 7th Annual Northern California Summit on Children and Youth on May 17.
Keynote speaker Marc Philpart of PolicyLink, remarked that ensuring the economic success of the Bay Area's "disconnected" young people requires employers and institutions to do things differently.
"How do you function when the engine of your business, people, is not functioning properly?" asked Philpart.
"As we think about the future, we have to acknowledge that we are really in the midst of some cataclysmic change," he said. "We're really on the precipice of some demographic changes that are critical to the region's survival and our survival as a society."
Philpart said employers and civic leaders must think about this broader social context that millennials and youth of color are facing as they think about what they bring to the table.
Close to 50 employers were in attendance, including representatives from construction and trade, banks, medical professionals and attorneys, to help young people explore the different career options that those fields represent.
"This morning was about how do we as adults actually think about building pathways that support youth," said Becker. "And this afternoon and evening is all about the students. It's an opportunity for them to meet with business and government and leaders to figure out how they can make that dream come alive for them."
Becker said young people living in Richmond and the surrounding areas should be looking for jobs in skilled trades and careers in health care.
"A lot of the jobs in Richmond's economy are going to be based in health care. Kaiser has their school of allied health here as well as a number of their labs. So to take advantage of the local economy it would be in health care."
"A woman from the trades who did one of our workshops today noted that when she started, she came out of her journeymen work at $52 an hour plus benefits. Her training was intense, it was scientific, it was all the things you think of when you think of building refineries and things like that like the Chevron refinery. So that's another possibility," said Becker.
Richmond Community Foundation partnered with the West Contra Costa Unified School District to bring nearly 250 students to the summit's career fair, which included a presentation by special guest Richmond native Devin Lars, CEO/co-founder of Doing Everything Different and D&D Designs & Screen Printing.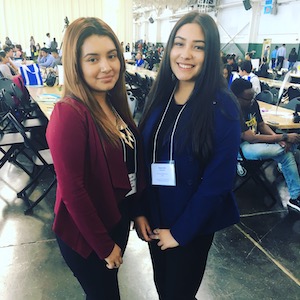 Esmeralda Cervantes, 16, of San Pablo and Jessica Rios, 17, of Richmond said they both came to hear Lars, who started his business in his garage.
After high school, Cervantes plans to go to college in the medical field. Rios also plans to start a career though she is not sure what her focus will be.
"I have a job part time as a cashier," said Rios. "I'll be honest; I don't really like it. But that shows me that I have to put my effort in and study for what I want to be."
Eric Campos, 16, of Pinole, has dreams of becoming a pilot after high school.
"I want to have other options. I'm also interested in law enforcement: a police officer or FBI agent," he said.
For Campos, a good job would be something where he's not at a desk, but active and helping the community.
Christopher Giron, 17, of San Pablo plans to go to college and then on to law school and become a lawyer.
He says a good job for him would be something that he enjoys but that also pays well.
"My parents always told me whatever I do, I got to do it better than them," Giron said. "If I am at a place better than where my parents are at, then I consider that a good job."