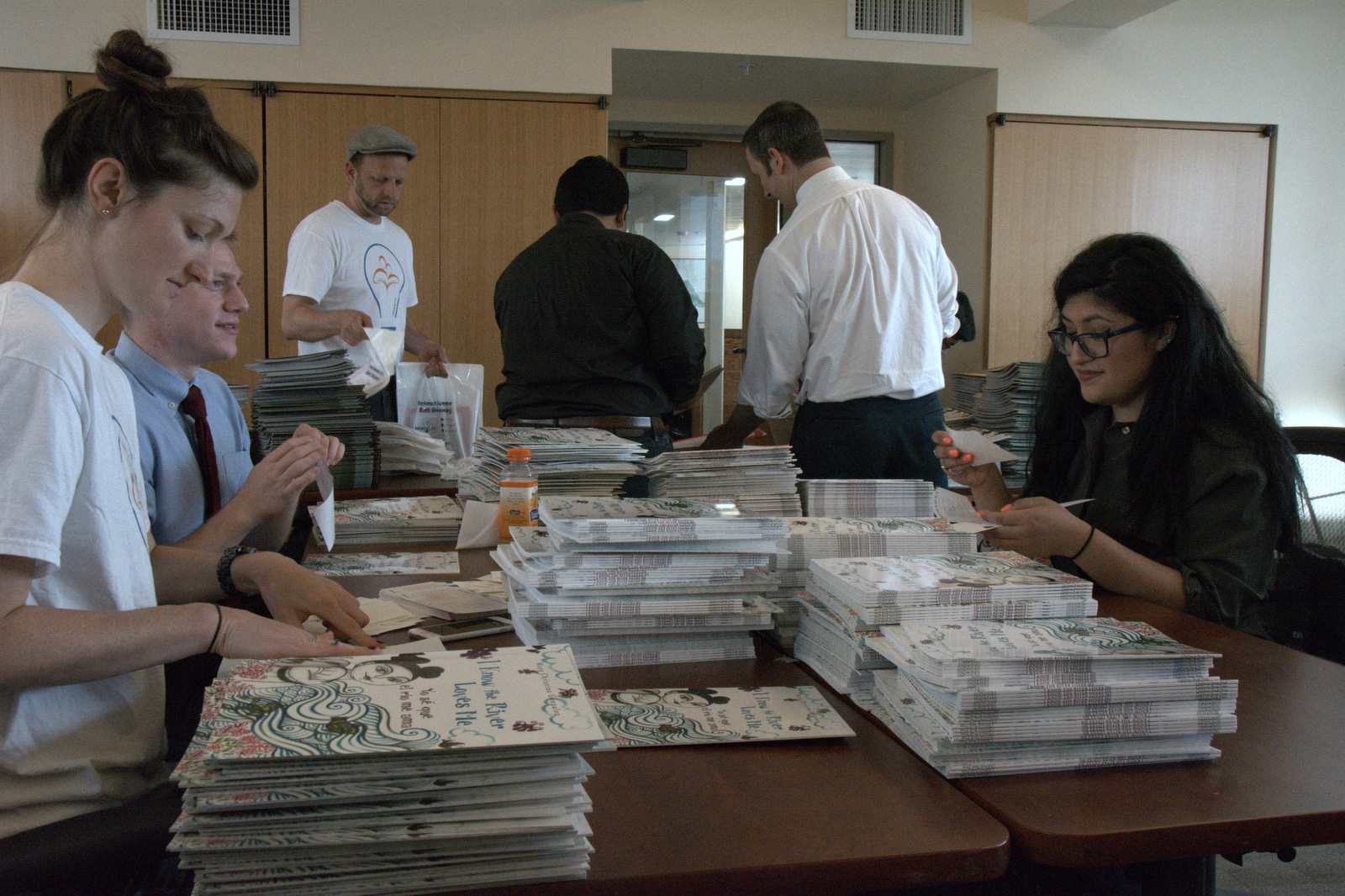 12 Jun

Thousands of Books Donated to Richmond Kindergarten Students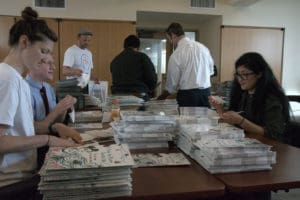 By Mitzi Perez
The sixth annual Richmond Book Giveaway helped distribute thousands of books to underserved kids in Richmond.
In total, there were 4,000 books distributed to 1,400 kindergarten students.
Community members came together last month to create goodie bags full of books that provided information and reading tips, booklets of summer events, and coloring books to keep kids busy throughout the summer.
One of the main goals of the book drive was to activate parents to become an essential part of their kids' early learning experience.
"These resources and parent engagement are the first step," said Laura Reed, program director of Literacy Labs, which organized the event at the Richmond Community Foundation.
Reed explained that the book giveaway started with an affiliate program called Bring Me a Book six years ago. This year, Literacy Labs decided to take on the challenge to encourage parents in the community to read to their children and get them to ask questions.
Literacy Lab's goal was to create a space where all members of the community could contribute to the first steps a child takes in their learning experience. Because Richmond is one of the most underserved communities in the West Contra Costa School District, they wanted to start by providing children materials that could help them thrive.
The giveaway was sponsored by Kaiser Permanente, the Richmond Community Foundation and the West Contra Costa United School District.
About 20 people took part in the packaging process. Volunteers included representatives of the offices of Assemblymember Tony Thurmond (D-Richmond), Assemblymember Rob Bonta (D-Oakland), the Richmond Community Foundation and the TJ Long Foundation, along with parents and community members.
As one of the few parent volunteers, Paola Castrejon was excited to be involved in the process of guiding her children on the right path. She has two girls in Washington and Lake Elementary Schools and brought her youngest with her to the giveaway.
As Castrejon helped put together the goodie bags, her daughter kept herself entertained at a kids' station that included coloring books and kids' activities.
"I want the very best for my girls," Castrejon said.
The goodie bags were dispersed by local firefighters May 25. The books will be handed out to students in the 19 elementary schools in Richmond.