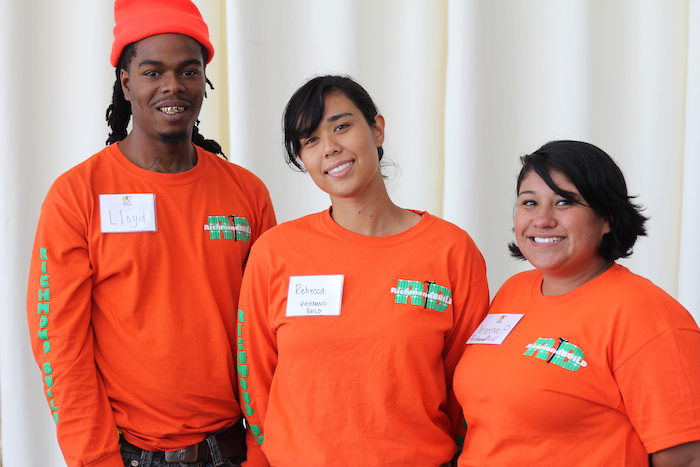 19 Jun

Locals Build Up Career Skills at Richmond Build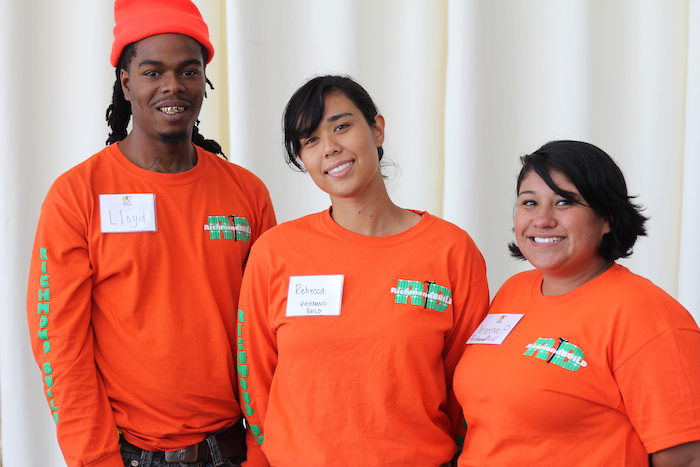 By Malcolm Marshall
Yesenia Pineda, 26, has been unemployed for almost eight months. She says she's having difficulty finding a job without a college degree. After dropping out of college in her senior year, she was able to find work for a few years so she didn't go back to school. But now that she's unemployed, she realizes how tough it is to find meaningful work.
That's why the San Pablo resident decided to join the job training program at Richmond Build.
"I would like to find stable employment and hopefully one day be a home owner," said Pineda. "I don't want to bounce around from job to job. I want to have a career. I want to be able to build a foundation in this community, which is where I grew up."
Launched in 2007, the award-winning Richmond Build Pre-Apprenticeship Construction Skills and Green Jobs Training Academy, gives Richmond residents a chance to learn new skills in construction, carpentry, solar technology and environmental remediation.
"We've trained over 800 residents over the years," said Sal Vaca, director of the city's employment and training department. "We're still holding about a 75 to 80 percent job placement rate, with an average starting salary of 16 to 17 dollars an hour."
Vaca said the program was started by the city with two main goals. "One was to help the city reduce violence, and also to make sure that our residents had access to career opportunities in the construction industry," he said.
According to Vaca, the average age of participants is around 28 years old. Sixty percent of trainees are African American, 25 percent are Hispanic and about 10 percent are Southeast Asian. Most of them are men; the agency averages about 15 percent female participation on the project.
Pineda is one of three women in the current group of trainees, which is being taught by lead instructor Alana McKinney, a former Richmond Build graduate.
"Graduates are going on to work as apprentices with the building trades, as carpenters, laborers, electricians and solar installers," said Vaca. "Some of the graduates are now moving into journey level l and even launching their own construction businesses."
Richmond resident and father of a four-year-old daughter, Lloyd Coon, 30, says he's been unemployed for about a year. In the past he's done janitorial work, which he enjoys, as well as carpentry work.
Coon and Pineda are now in their fifth week of the 12-week carpentry and construction program, and are currently learning how to build walls.
"I have experience with this trade. Now I'm attacking it and then I'll figure out if I want to get in the carpenters' union or be a laborer for construction," said Coon.
"I know I have to support my family being a hard worker. I really want to get my kid into private school so I plan on working hard."
Coon says he also wants to be a role model to his nephews who don't have a father.
Both Coon and Pineda are hoping Richmond Build will lead to new and better employment opportunities and they highly recommend the program to others who may be in a similar situation.
"Richmond Build sets you up for a better future if you never had work experience or if you don't have the skillset," said Coon.
If you're interested in joining Richmond Build, call the office at 510-621-1781. Signups are taken on an ongoing basis.