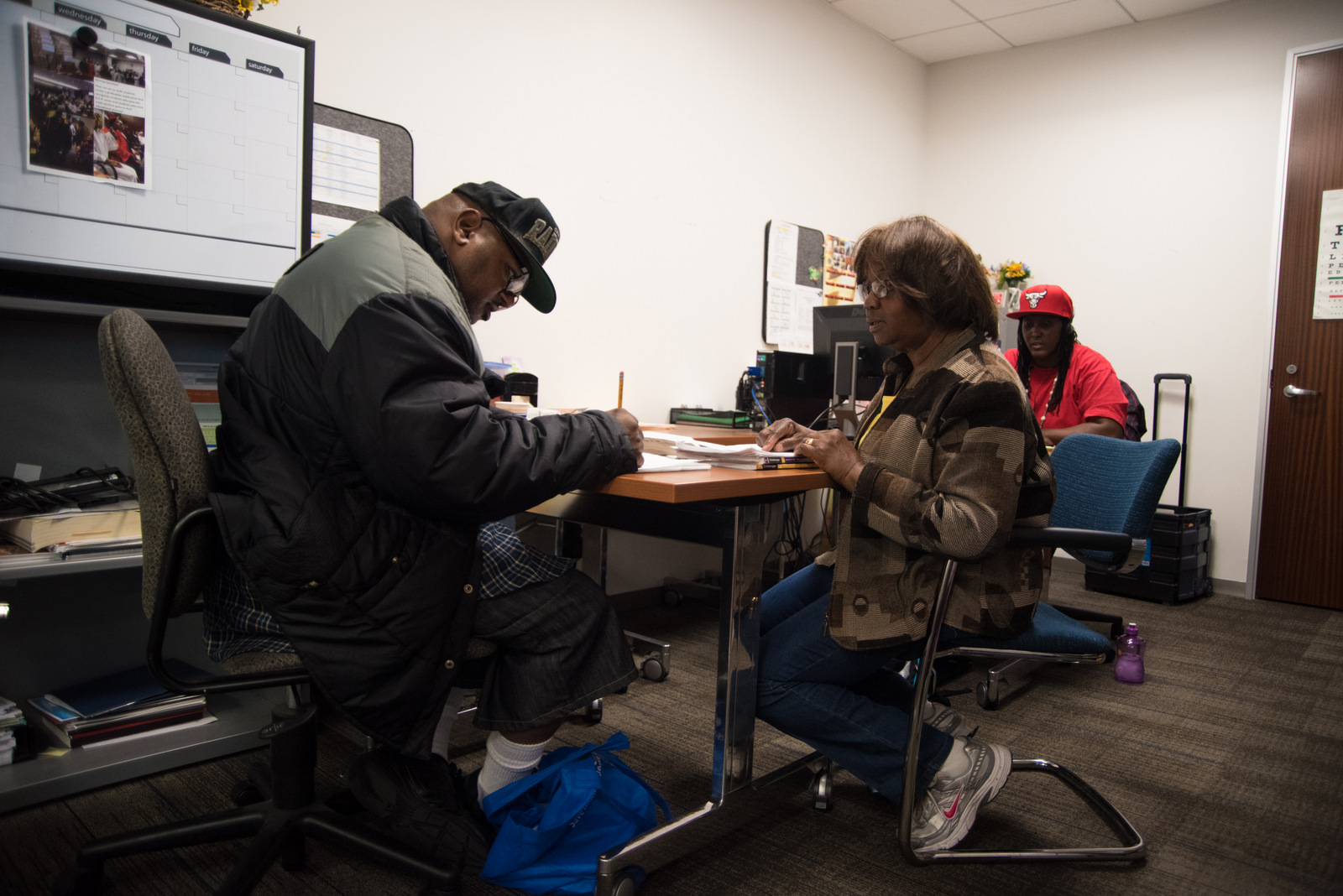 14 Jul

Richmond Adult Literacy Program Opens Doors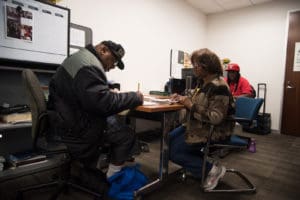 News Feature, Mitzi Perez | Photos by David Meza
Richmond resident Susana Cortez is about to get her high school equivalency credential, thanks to the help of a local program.
Cortez recently joined the Richmond Public Library's Literacy for Every Adult Program (LEAP) to get help preparing for the General Educational Development (GED) test.
The test measures proficiency in various subjects including science, math, social studies, reading, and writing. Passing the test gives those who don't have a high school diploma the opportunity to earn their high school equivalency credential.
"The classes [at LEAP] are very interesting and I am learning a lot," Cortez said in Spanish. "There is a connection with the instructors. I get lots of help, support, and tutoring."
Now in its 32nd year, the LEAP program was established as a literacy learning program center in Richmond. LEAP offers several free courses to tackle different portions of the test.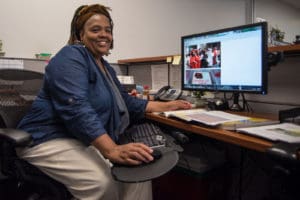 But the program also offers a spirit of learning and self-discovery, said Abigail Sims-Evelyn, learning center manager at LEAP.
"One of the things that people who come really need to embrace here is that they are the change that they are looking for," said Sims-Evelyn, paraphrasing the famous quote from Mahatma Ghandi.
For those who have gone through school without getting the help they needed, it can be hard to connect with this mindset, she said, especially if they are at low point in their life or are questioning their own abilities.
"We are certainly aware of the type of instruction that must take place for people to get their GED or high school diploma," said Sims-Eveyln. "But what we do well here is to be willing and able to consider different strategies for learning. We listen."
The program monitors students' progress each step of the way, said LEAP program coordinator John Adams. "Every time they complete a certain number of hours, we give them an assessment test to essentially figure out where they are," he said. "Once we feel they are close enough to take the GED, we do intense GED training. Once they get a high enough score on the practice test, we send them to [take] the GED."
Instructor Ellen Pechmen, who teaches a strategies class, says her biggest job is instilling the confidence in her students that they need to succeed.
In a recent class before California's primary election, Pechman asked her students to look up different definitions of the word "civics."
According to Pechman, over 40 percent of the questions on the social studies portion of the GED are related to civics in some way.
"I wanted to get them to see that when you see a word or an idea like 'civics,' the devil is in the details," she said. "How do you figure out what the word means in that context?"
"I'm trying to heighten their awareness and problem-solving ability," she said.
Students say the center provides them with a sense of community and a safe place where instructors serve as mentors.
"The teachers here seem to love the students," said Maya Perkins, a student who fell short of some high school credits.
Another student, Mary Castle, agreed. "Sometimes when I feel tired and want to quit, they talk to me and convince me not to," said Castle, who says she did not receive the same kind of support in high school.
For Manny Hermosillo, LEAP has taught him not to let life's circumstances control his performance. "You have a job to do; just do it," said Hermosillo. "If things change, you just rearrange it."
Sims-Evelyn hopes that all LEAP students walk away with more than just their GED. She said the goal is to help them make a personal connection with the power that comes with reading and writing.
"Reading and writing gives you the opportunity for you to think," she said. "And thinking opens doors."