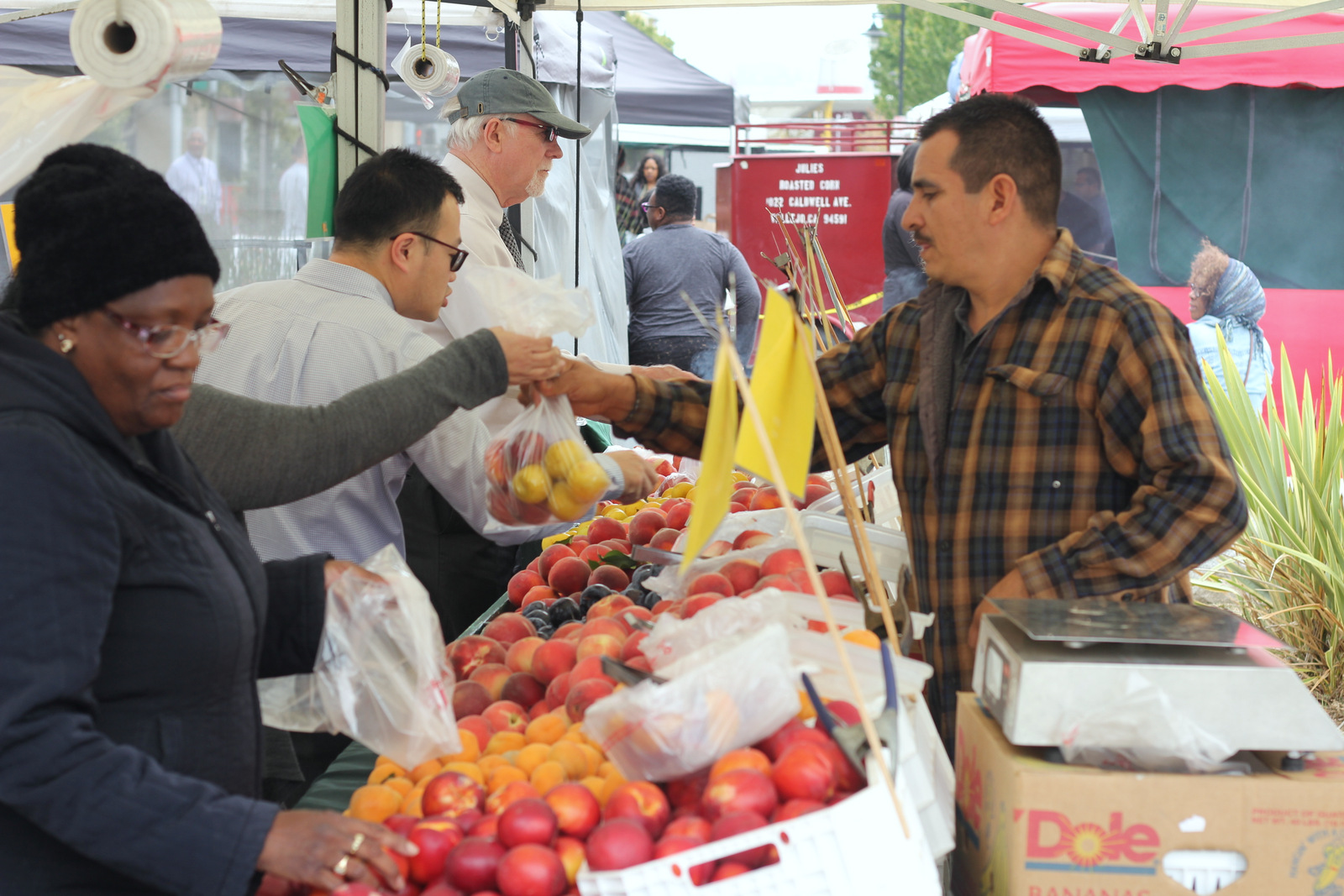 15 Jul

An Explosion of Taste – My First Time at a Farmer's Market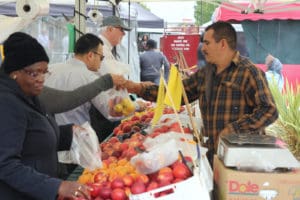 By Ronvel Sharper
On a recent Wednesday at Nevin Plaza, Richmond residents were greeted by the sight and taste of tangy, sweet fruits like strawberries and sour plums. It was the weekly Richmond Main Street Farmer's Market and it was filled with fresh, seasonal produce for sale, all grown at California farms.
Since it was my first time going there, there were some fruit I didn't even know existed. Pluots (a hybrid between a plum and an apricot) were completely new to me. With one bite, the sweet and sour flavor burst in my mouth. As I tried other fruits, aromas engulfed my nose, giving me a sense of pleasure. The fruit here is nothing like the fruit served at my school. In school, the fruit is rotted or even moldy, and tastes hard. At the Farmer's Market, the fruit is still wet from water and tastes soft and bursting with flavor.
Along with a man playing music on steel drums, there were also gourmet hot dog stands, roasted corn, Oaxacan-style tamales, and kettle corn being sold as well. There were even women's clothing and organic body products for sale.
Vendors at the farmer's market came from Richmond and nearby cities.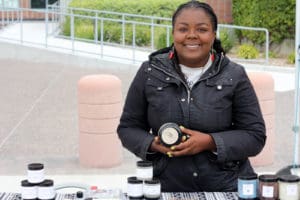 Brandy Varnado of the Black Market Group was selling organic body products made with natural ingredients. She also had soaps, body rubs, and lotion alternatives to sample. These natural products came in calming scents like vanilla, coffee and even lemon.
I asked why more people don't shop at the farmer's markets in Richmond.
According to Varnado, "The problem is not the amount of farmer's markets; it's that no one comes."
"There's about three of them around, enough for everyone," said Varnado, adding that social media and emails would be a good way to get the word out to more residents.
Transportation might be an issue for some people. Not everyone can drive there, and people like me who walk everywhere just can't walk all the way to the Nevin Plaza and back.
As a result, we end up eating fast food that is quick, cheap, and much closer than the farmer's market.
But one bite of a pluot and you might change your mind.
IF YOU GO: The Richmond Main Street Farmer's Market happens every Wednesday from 10:00 am to 2:00 pm at 13th St. and Nevin Ave in Central Richmond.