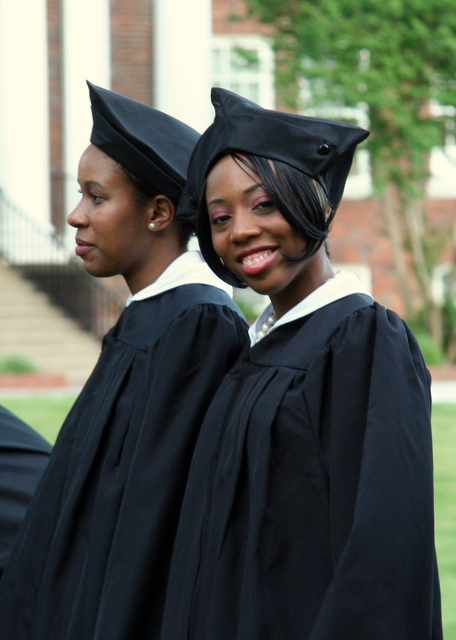 20 Jul

Sisters Are Alright: Black Women Are Most Educated in US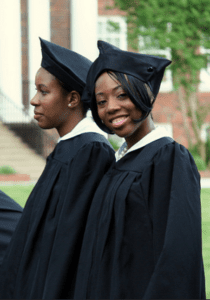 Commentary, Keisa Reynolds (Photo Credit: stevendepolo/Flickr)
Black women are the most formally educated group in the United States. A 10-year study shows that as of 2009-2010, black women earn degrees at a higher rate than any single group.
According to the National Center for Education Statistics, over 68 percent of all degrees awarded to black students were earned by black women. While white students still lead in earning degrees, black women as a single group are the most formally educated.
To most of us, this comes as no surprise. Lately, we have seen headlines of graduating high school students earning millions in scholarships and heard about "The Great Eight," the first group of black women to earn doctorates from the University of Indiana School of Education at the same time.
We are reminded of "black girl magic" and the hard work black girls and women put into securing their futures (and that of black people at large). It is safe to say, "The sisters are alright," as author Tamara Winfrey Harris tells us in her book that is changing the narrative of black women.
I am the first of my siblings and parents to receive my bachelor's degree, however, I am not the first to attempt earning one. I will likely be the first to receive an advanced degree—I plan to pursue a master's and doctorate—but I will not be the last to attempt one. Getting through higher education as a working-class black student was tremendously difficult. Part of the reason I worked so hard to finish was to prove that it was possible, that a young black girl from Richmond could go to college and exceed expectations.
There were not many people who looked like me, came from the same neighborhoods and went to college. It wouldn't have been an option for me if I didn't have access to resources and support at El Cerrito High. Thankfully, the number of high school graduates in Richmond is growing. Subsequently, more people, especially black girls and women, are attending community college and four-year universities.
The numbers could be significantly higher if we did any or all of the following: improve mental health services on campuses, offer childcare not only during the day but during evenings as well for students attending night classes, provide extensions for assignments missed due to family obligations, offer flexible tutoring hours and options for working students. Those are some of the obstacles students of color from working-class backgrounds face while in school. Not having access to resources during high school is also an issue, which is being addressed by different community initiatives.
But it is no surprise that black women have managed to earn degrees despite these obstacles. Black women tend to be highly resourceful because they are used to getting tasks done with little to no help. Often I hear about black women who have no less than two jobs while taking care of their children and attending classes full-time. And while all students face mental health issues, it is particularly difficult for black women who feel isolated on their college campuses.
It takes a great deal of strength and determination to earn an education, especially when you are part a group that is often told it isn't yours to have. As a recent college graduate and aspiring graduate student, I applaud those who came before me and stand alongside me, and those doing everything in their power to keep up. The sisters are going to be alright.