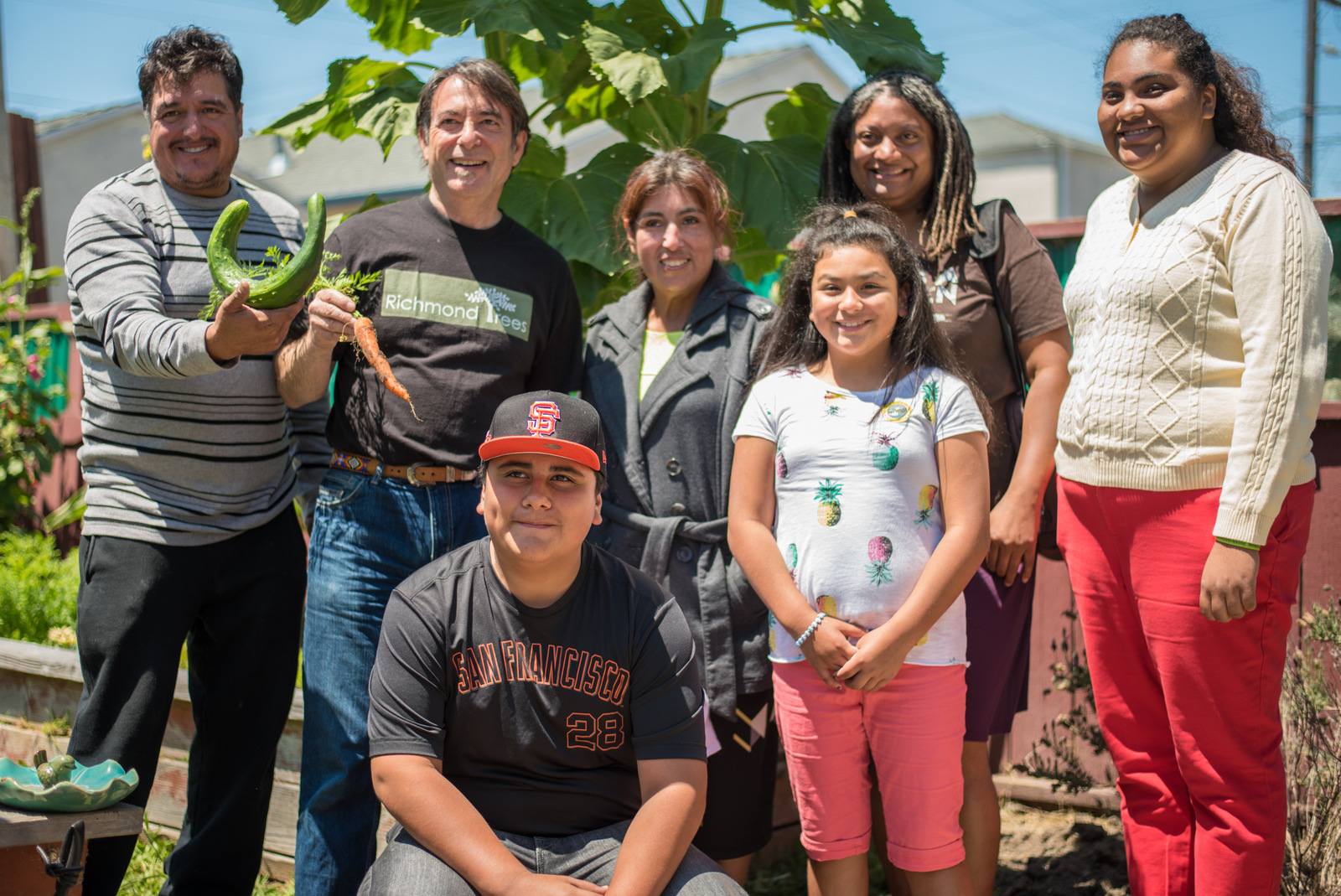 25 Jul

Contest Honors Richmond's Best Edible Gardens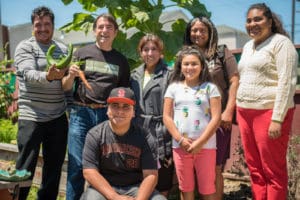 Photo Essay, David Meza
Richmond Mayor Tom Butt presented his first ever Urban Garden Contest and Showcase on July 2. Eight local Richmond gardeners competed for the title of best edible garden in Richmond. The contest was open to all Richmond and North Richmond residents.
"The contest was intended to continue the pride of maintaining edible gardens," said Mayor Butt at the kick off at the Richmond Greenway Gardens at 6th & Ohio Ave. The eight gardeners showed off their home gardens to the community and individuals took part in a tour to see what other gardeners were planting.
One of the gardens, owned by Alvarez family, uses the knowledge of cultivating and harvesting from Mexico and El Salvador. They have incorporated community sharing into their gardening practice and were able to provide necessities to about 20 families this past season.
Their home garden includes corn, strawberries, tomatoes, carrots and radishes.
"I tell families, 'If you have a small space, plant some tomatoes,'" said Gloria Alvarez. "It tastes different than the tomatoes at the store. They have more flavor."
She stresses that the key ingredient is to put "a lot a lot of love into your plants."
Those on the garden tour also learned a few tips. For example, Richmond winds average 15 miles per hour but the weather doesn't inhibit the ability to grow plants all year round. Different strategies and creative inventions help to keep plants strong. Richmond is also home to an aquifer that provides rich soil perfect for harvesting.
For local gardeners Jeremiah and Marsha Sauter, their garden serves as their personal produce section. They eat what's ripe and say they value the concept of gardening as a spiritual benefit. In addition to turnips, kale, thyme and other plants, the Sauters also keep egg-laying hens.
If more people in Richmond had successful gardens, Richmond gardeners could potentially feed the entire city. Local schools are already reaping the benefits of home-grown plants and vegetables. The contest aims to encourage all residents to take unused yards and transform weeded areas to successful growing plots.
County Supervisor John Gioia, one of the contest's judges, said the central message is that you can make space on any size lot and have successful yields in any Richmond weather.
Judges based their decision on the variety of crops, quality of crops, sustainability practices, and overall garden maintenance.
This year's contest winners were Lauren and Attila Horvath from Richmond's North & East neighborhood, whose garden features apples, pears, peaches, figs, blueberries, grapes, peppers, tree collards and more.
Winners received garden essentials from sponsors of the contest, including Annie's Annuals and Perennials, Acapulco Rock & Soil, The Watershed Nursery and The Urban Farmer Store.
To learn more about the Urban Garden Contest, visit http://www.ci.richmond.ca.us/3284/Urban-Garden-Contest-and-Showcase