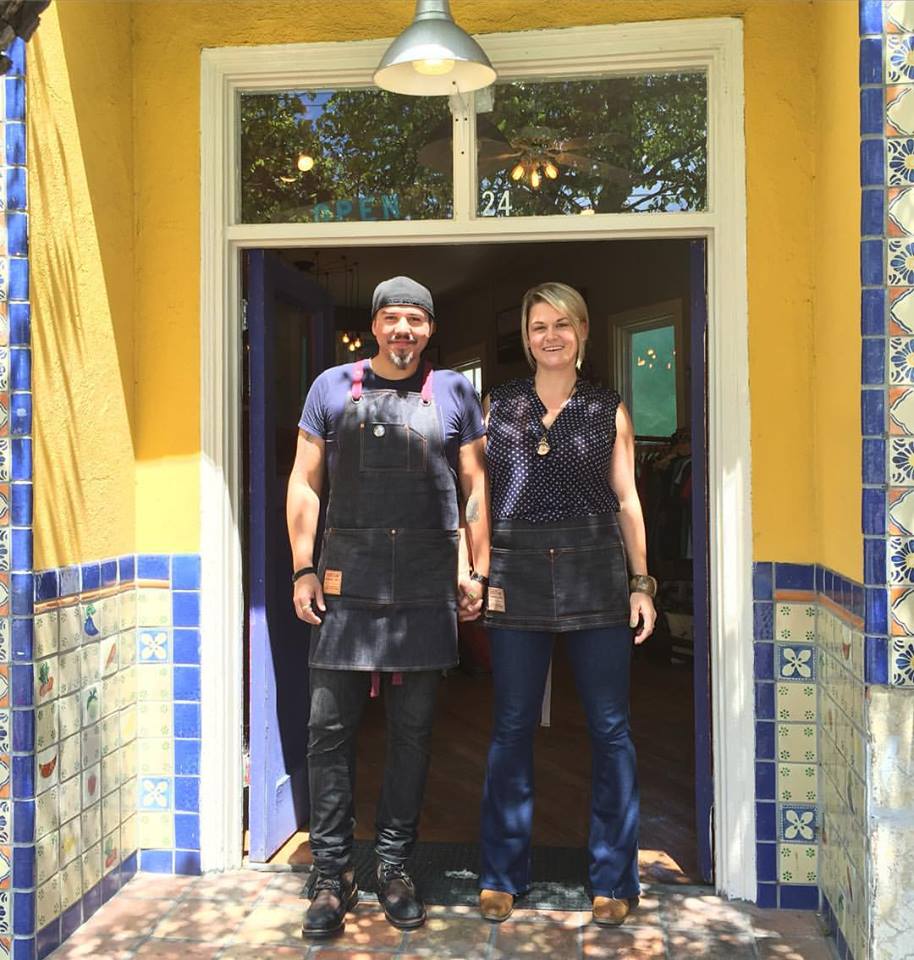 26 Jul

Mom & Pop Art Shop — A Modern Twist on an Old General Store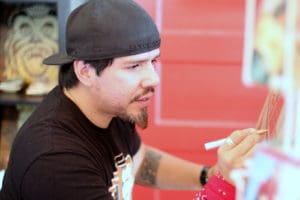 By Malcolm Marshall | Photo, Erica Skone-Reese
As a kid, Jacinto Castillo spent years on the road with his father's traveling band. Being immersed in music and around creative people sparked his own love of art.
"I like to find objects and try to paint on things that would otherwise be trash, I guess," said Castillo.
Castillo went to a technical school for computer-aided drafting and then took his talents to the professional world, working for architectural engineering companies.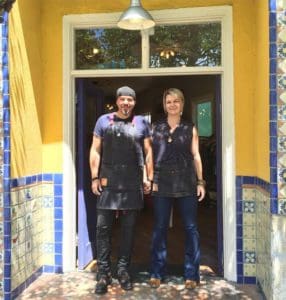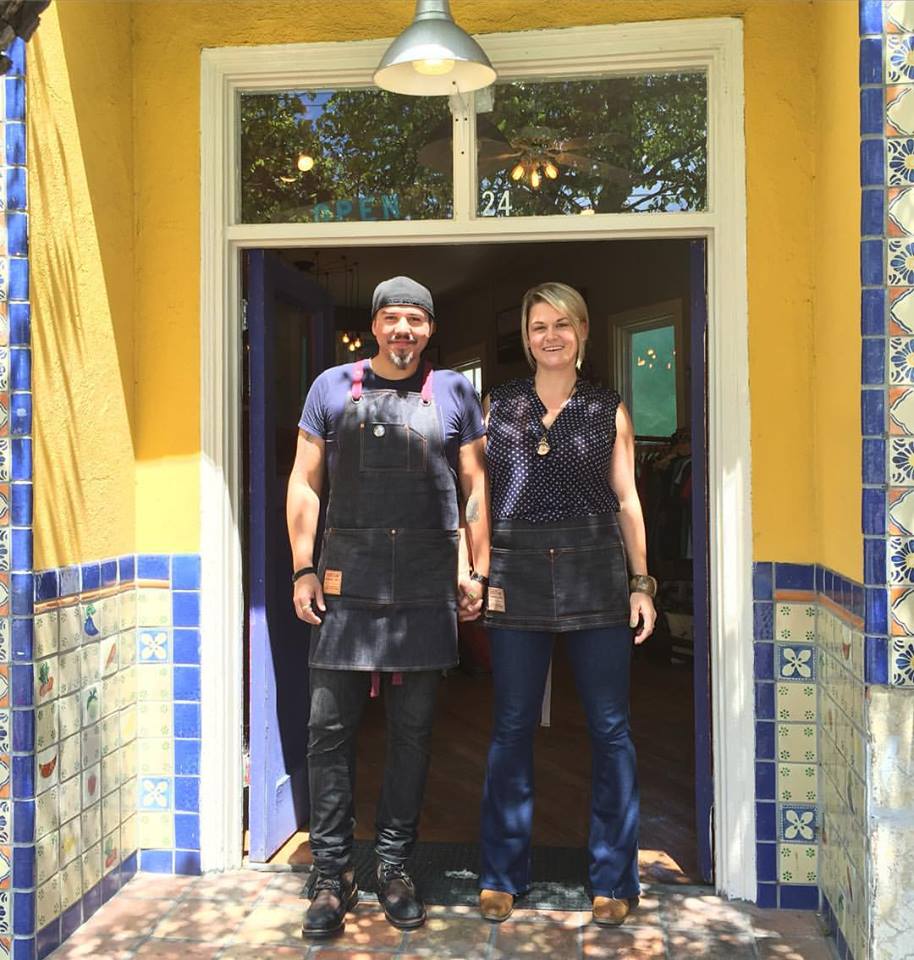 But it was wife, Kelly Nicolaisen, who encouraged him to start getting his original artwork out to the public. Nicolaisen, an accomplished photographer who has a degree in advertising and marketing, had experience organizing art shows and had her work featured in restaurants throughout San Francisco.
Together, they hit the road selling their art at trade shows and festivals, where they made relationships with other like-minded artists.
Now Castillo and Nicolaisen are bringing their love and passion for art, and for others artists, to the newly opened Mom & Pop Art Shop located in historic Point Richmond.
It's a new take on an old-fashioned type of store – a modern-day general store that has art and community at its center.
The small space of the Mom & Pop Art Shop exudes a big, timeless charm and features lots of cool arts and crafts supplies. But the store is much more than that. You can also find locally made, unique prints, original art pieces, jewelry, art projects for kids, t-shirts, candles and much more.
Adjacent to the storefront is an art gallery, showcasing original artwork by Castillo, Nicolaisen and other artists.
"The store brings everyone we know together," said Nicolaisen. "We carry all of our friends' work."
Since they opened their doors in April, Mom & Pop has been a platform for local artists, leading to new connections and opportunities for artists from Richmond and the Bay Area. Currently about 70 percent of the items in the shop are sold on consignment.
"We try to provide things that you wouldn't find anywhere else," said Castillo.
Looking for a bigger home for their growing family in a part of the Bay Area with a sense of community, they decided to leave a changing San Francisco in 2014. They relocated to Point Richmond, where they found a house in the neighborhood that they loved.
"At first, we were just trying to think about, 'What does Point Richmond need here…to not have to go to Berkeley or Albany to get something?'" said Nicolaisen. "The closest good art store was in Berkeley."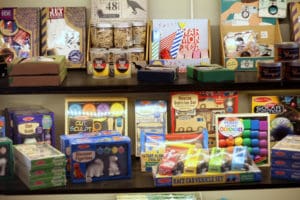 When the storefront in Point Richmond became available, Nicolaisen said, they decided to open their own business in town.
"Some of my friends' stores had recently closed, so I was able to bring their works and sell them here in our store," she said.
Soon after Mom & Pop opened, they decided to include a small run of art supplies for kids. They quickly noticed that customers were buying up the kids' supplies and looking for more. To meet that demand, they now feature toys for toddlers, brain teasers and other merchandise for kids.
Jacinto says a constant stream of new items helps to keep the store evolving.
"We want to keep changing things around and finding new things for people to check out," said Castillo. "They take a few weeks and come back and it's a little different."
Castillo believes the business and the Point Richmond neighborhood are a great fit.
"I think a lot of people like the nostalgia of the mom and pop, and Point Richmond already has that feeling. There are not a lot of places in the Bay Area that have that anymore more," he said. "We wanted to bring it back, but with a modern twist on it."
"It's a place that people can come and feel welcome," said Nicolaisen. "You can always come in and find something handmade and special for someone, for your kid."
IF YOU GO: Mom & Pop Art Shop is located at 24 W. Richmond Ave. or on the web at https://mompopartshop.com/ •