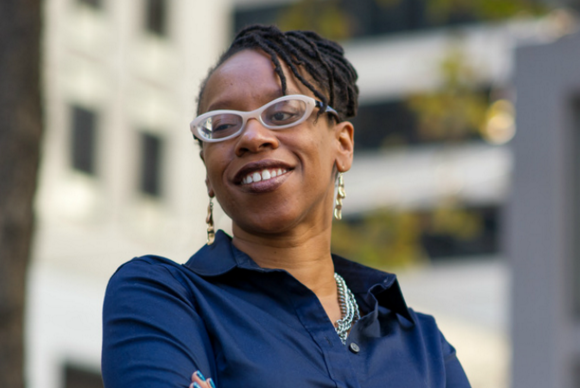 04 Aug

Op-Ed: For more reliable service, Bay Area voters should vote yes on the BART Bond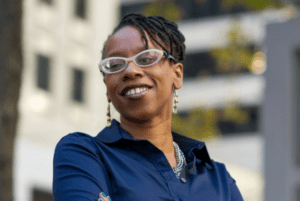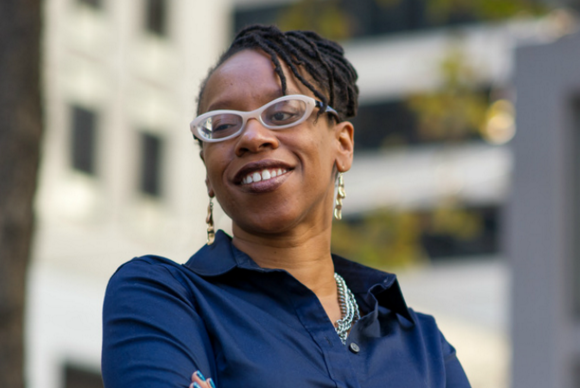 Lateefah Simon is a November 2016 candidate for BART Board District 7, which includes portions of Alameda, Contra Costa, and San Francisco counties.
Each weekday morning, thousands of commuters like me pass through the Transbay Tube on BART during rush hour—28,000 per hour, to be precise. In peak hours, the Tube carries almost twice as many passengers as the Bay Bridge. These days, riding BART is quite an adventure: passengers are often left behind because they can't fit in a packed train; trains are delayed because of mechanical malfunctions; and low lighting and poor station design leave some riders feeling unsafe leaving the station at night.
There's no debating that BART is invaluable—there is also no debating that it can and must be so much better. This fall, the Bay Area will have a chance to vote for a better BART. The BART Bond on the November ballot will invest $3.5 billion to modernize the system, reducing delays by an estimated 40 percent. We cannot squander this once-in-a-generation opportunity.
In 1972, BART opened with much fanfare, becoming the nation's first modern rapid transit system. At 44 years old, the system has reached a point where it needs far more TLC than we've provided. A system controlled by computers built in the '60s can't keep up with our vibrant, growing region.
It's not just about trains: BART's choices impact land, housing, and mobility around our region, with the potential to either widen or narrow entrenched inequities in our communities. Research from UC Berkeley has shown BART's extraordinary benefit to the region's automobile commuters. Without BART, delay on major corridors would be anywhere from four to six times longer. As a global innovation hub, the Bay Area needs to invest in BART to show our region's leadership in delivering 21st-century mobility.
Before committing to this plan, you deserve to know how the money would be spent. The Bond would fund the replacement of 90 miles of tracks dating from the original system, fix tunnels where there are extensive water intrusion problems, update and expand maintenance facilities so they can handle the new and expanded fleet of BART cars, and build a modern train control system that improves both safety and capacity.
Combined with new BART cars, the new train control system is equivalent to adding three lanes to the Bay Bridge in terms of the increased capacity it will provide. The end result would boost BART's capacity by nearly 200,000 riders per day—an impressive feat considering the system now serves 450,000 daily customers.
 The Bond represents the first large reinvestment in the system's basic infrastructure since its opening. Although BART is investing over $1 billion through the Earthquake Safety Program to ensure the core system stays operational after a major earthquake, funds have not been available to update the original system infrastructure.
For me, this is personal. As a working Oakland mother of two daughters, I rely singularly on transit like BART to get around. One of the tunnels that would be repaired with bond funds is the Berkeley Hills tunnel, which I once walked through when my train was evacuated. For countless Bay Area families like mine, these improvements will mean getting to work or a job interview on time, making a doctor's appointment, or getting a child to school before the bell rings.
Everyday, I see and hear the frustrations of working people who are stuck with a system that doesn't work for them. I witness firsthand how expensive and unreliable transit service affects people with disabilities, seniors, families, businesses, and commuters. That's why I'm running for BART Board this November—because I believe the Board needs more people who actually rely on the system making big decisions about its future. I believe our guiding priorities in implementing this Bond expenditure plan, and other efforts to improve BART, must be accessibility, affordability, and accountability.
BART is the backbone of our regional transportation system, and we deserve better. The alternative, whether it's sitting in a bumper-to-bumper commute or struggling with air pollution, affects us all. New voices on the BART Board could get BART back on the right track. But first, we need the resources to get the job done. Please vote yes on the BART Bond this November.