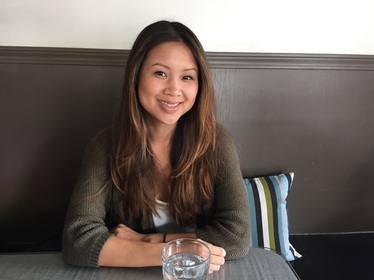 16 Aug

My Teacher Sparked a Lifelong Interest in Literature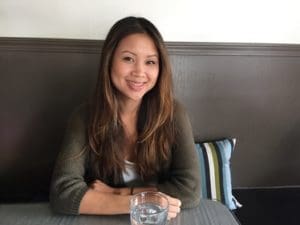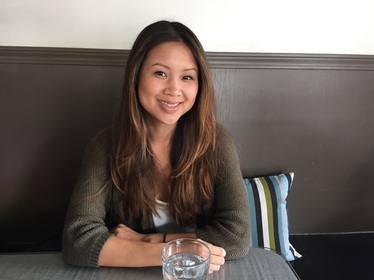 Above: Richmond High Teacher Tuyen Bui
By Wendy Gonzalez
School is not the most thrilling place to be. At times teachers are the ones who make it tolerable.
On my first day of high school, I was afraid that my teachers were not going to care about me as a person. Then I walked into Ms. Bui's classroom. Her class was my first period and it was English. She greeted me with an amiable smile that put me at ease. Her classroom was decorated with former students' work. It gave me something to look forward to.
Tuyen Bui was my English teacher for freshman and sophomore year. When I wrote an essay she would give complex feedback that helped me greatly. She was so passionate about teaching that her enthusiasm was contagious. Her class consisted of activities that created a sense of community. Unlike other teachers, she allowed students to choose their own area of interest and be creative with their assignments. One particular assignment that I enjoyed writing was an essay based on the memoir, I Love You's Are for White People by Vietnamese American writer Lac Su. I enjoyed this assignment because I was able to talk about my own experience with strict parents and other issues discussed in the memoir.
Her teaching created a lifelong interest in English literature for me. I write in my free time and I read whenever I have time. It became something I enjoy doing. Ms. Bui would always encourage me and she would let me know if I needed to improve or if I had done an outstanding job. I felt I was able to ask questions without being judged.
Sometimes I regret choosing Creative and Performing Arts (CAPA) because I don't want to pursue a career in the arts. I wish I had chosen a different academy, such as Law or Health, which provide informative field trips and career exploration. But one thing I am glad about is that I had excellent teachers.
On top of being a high school teacher, Ms. Bui went to school at night; she was working toward getting her master's degree. I told myself that when I got older, my work ethic would be as good as hers.
I entered freshman year with mediocre English skills and left feeling confident when it came to writing. When sophomore year arrived, I felt like I could accomplish anything. Ms. Bui contributed to who I am today. I now know that I have the potential to accomplish anything, all because of this one teacher.