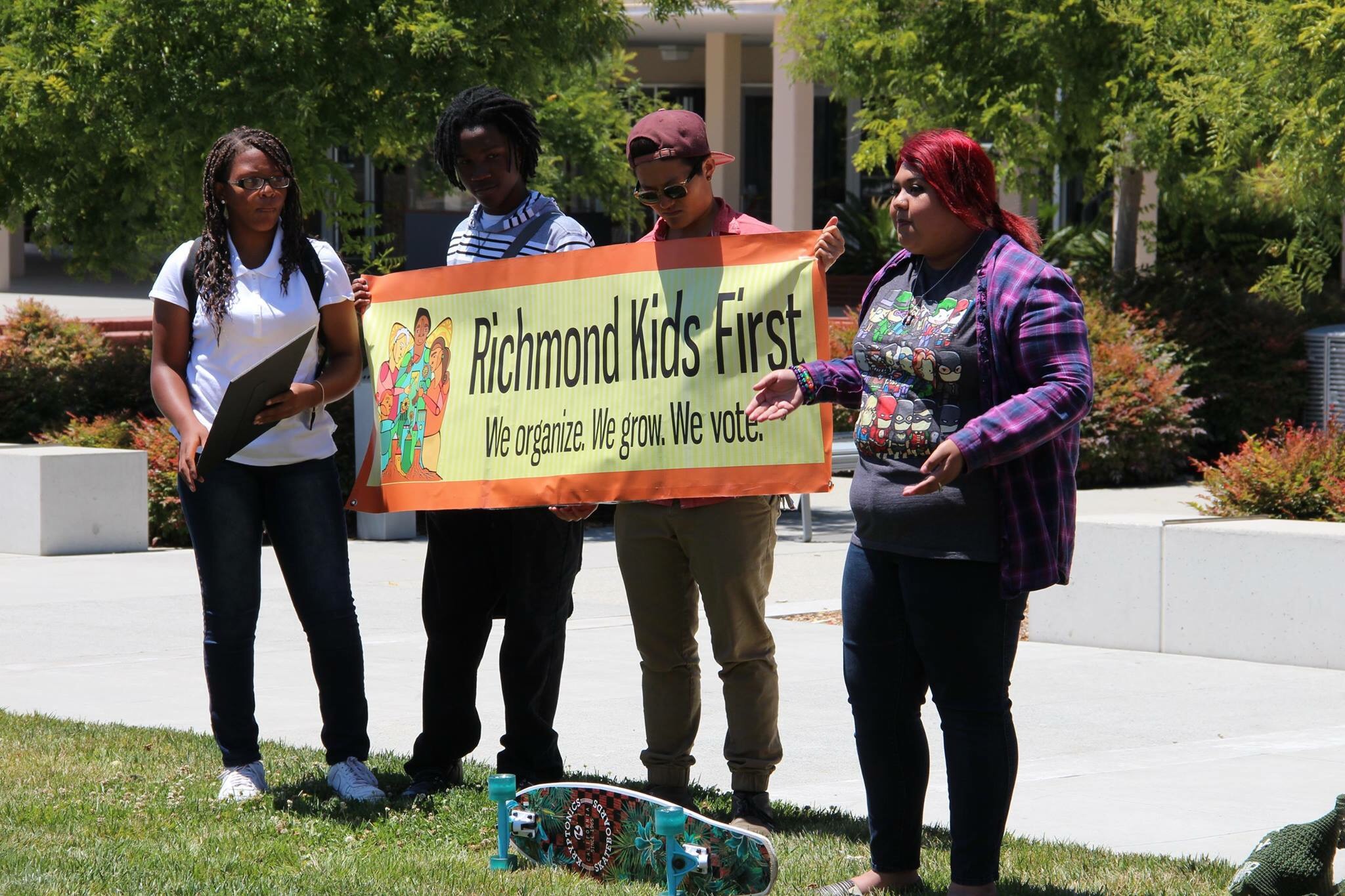 18 Aug

Why I Worked to Put 'Kids First' on the Ballot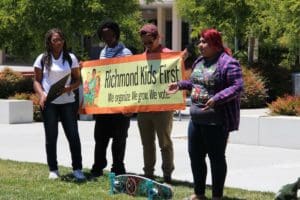 Commentary, Anure McGee | Photo by Francisco Rojas
Richmond is my home. I grew up here. I went to Wilson Elementary and Making Waves Academy, and I now attend Contra Costa Community College.
As far as my education is concerned, I didn't feel that there were very high expectations for me, at home or at school. I felt like I was on my own when it came to being successful at school – I didn't get much encouragement, and I really needed extra help academically but wasn't getting any. I ended up not graduating from high school on time.
My aunt helped me transfer into Gateway to College, a program on the Contra Costa College campus for kids who dropped out of high school or are behind in credits. For the first time, I feel like I'm on a good path.
I recently started working with other young people at the RYSE Center (a youth organizing project) to get an initiative on the November ballot to help fund kids' programs. The Richmond Kids First Initiative seeks to secure 3 percent of the City of Richmond's general budget for a dedicated funding stream for children and youth services.
Some of the goals for the Richmond Kids First fund are to strengthen collaboration among service groups to ensure youth are physically, emotionally, mentally, and socially healthy. It also aims to increase public safety for children and their families.
I went from house to house, knocking on doors, advocating for the campaign and giving speeches. I worked hard to galvanize support around the city, and so have many other young people. That's why I was so upset at the most recent city council meeting in July, when city council members removed Richmond Kids First from the agenda.
Even though the initiative got enough signatures, the council members refused to consider putting it on the ballot, saying the signatures had not been turned in by the 5 p.m. deadline on Friday. Nearly 6,500 signatures were turned in on Monday. The city council is now away for summer vacation, and in order to get the initiative on the ballot, they would need to agree to hold a special meeting.
The reason I've been working so hard on this is to give other young people a chance to get the support that I eventually ended up getting from programs like Gateway to College and from organizations like the RYSE Center. Looking back, I realize that it was a really simple thing I needed – somebody who cared about me and who could refer me to places where I could get extra help with school. Sometimes all I needed was an adult I could talk to.
When I found the RYSE Center, I felt like it was new environment that I had never been in. It was a like a family. Through my work at RYSE I learned to do things that I didn't know I could I ever do. I used to be very shy and never spoke up in school or in public, but through the workshops and meetings I started to gain more confidence. Unlike school, RYSE was a place where it was okay to make mistakes, and I learned from that.
The Kids First campaign would help young people with more programming like what RYSE provides. Young people are like sponges; they observe everything and they need guidance from adults they trust to sort through everything they experience.
A lot of the younger staff members at RYSE are like me – born and raised in Richmond – and the fact that they've become successful is inspiring. It's possible to get things done, no matter where you're from. Some people just need a push, and organizations that provide that push are the ones that would benefit from more city funding.
Richmond Mayor Tom Butt has said that he would never support the Richmond Kids First Initiative because it would appropriate dollars from the general fund. The city council has at this point decided not to hold a special meeting. So for now, it looks like the city will not be taking action on this, but the young people in Richmond aren't going anywhere. The initiative will likely still be on the 2018 ballot. Until then we will keep working to elevate young people's engagement in the political process in Richmond.