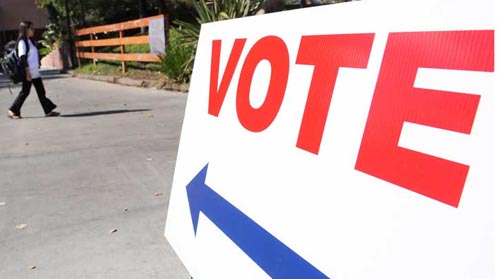 25 Aug

Who Will Be Your Next Council Members?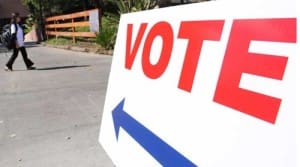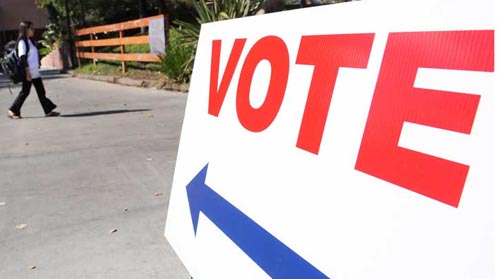 By Nancy DeVille
Nine people have filed and qualified to compete for three open Richmond City Council seats in the Nov. 8 general election.
Among the nine candidates are incumbents, former council members, an active member of city commissions and a handful of new political challengers. Current council members Nat Bates, Jael Myrick and Vinay Pimplé are seeking reelection. Former city councilmen Corky Booze and Jim Rogers are hoping to return to the Richmond political scene.
Community activists Ben Choi and Melvin Willis are the two candidates endorsed by Richmond Progressive Alliance on this year's ballot. If elected, Choi and Willis would join city council members Jovanka Beckles, Gayle McLaughlin and Eduardo Martinez for an RPA majority.
The other two candidates are political newcomers – Uche Uwahemu, who unsuccessfully ran for mayor in the 2014 election, and Cesar Zepeda, who leads the Hilltop neighborhood council.
Here is a rundown of the candidates:
1. Nat Bates
Retired/Current councilmember
Nat Bates is the longest serving council member in the city's history. He began his political career in 1967 when elected to a six-year term on the city council. He served until 1983 before taking a break from the council and returning in 1995. Twice his colleagues appointed him mayor, in 1971 and again in 1976. He has unsuccessfully run for Richmond mayor five times, most recently in 2014.
2.Corky Boozé
Teacher/Businessman
After nine unsuccessful campaign runs, Corky Boozé was elected to the city council in 2010. The council named Boozé vice mayor in 2013. While serving on the council, he was known to regularly hold court at the Caspers Hot Dogs on Macdonald Avenue. He lost his reelection bid in 2014. Boozé used to be a vocational education instructor for 11 years with both the Oakland and Alameda school districts and moved to Richmond in 1978.
3. Ben Choi
Account manager
Ben Choi was appointed to the Richmond Planning Commission in 2010. He's a board member of Urban Habitat and an account manager at Marin Clean Energy.
The Marina Bay resident was a candidate last year for the open seat on the Richmond City Council following Tom Butt's win as mayor.
4. Jael Myrick
Children's advocate/ Current councilmember
Jael Myrick was appointed to the Richmond City Council in 2013 following the death of Councilman Gary Bell. Myrick previously served as the primary representative for Assemblywoman Nancy Skinner. Myrick graduated from Kennedy High School before studying journalism at Chabot College and political science at La Sierra University. The Richmond native was reelected to the city council in 2014. He was named vice mayor in 2015.
5. Vinay Pimplé
Attorney/Current councilmember
Vinay Pimplé was appointed to the Richmond City Council in 2015 filling the seat that was left vacant when Tom Butt was elected mayor. Pimplé moved to California in 2002 to pursue a law degree from UC Berkeley. He moved to Richmond in 2010. He's volunteered with Richmond Trees and Writer Coach Connection.
6. Jim Rogers
Financial planner
Jim Rogers was elected to the Richmond City Council in 2002. He lost his bid for reelection in 2014. Rogers was a member of Contra Costa County board of supervisors from 1994-98. A former attorney, Rogers is widely known throughout the Bay Area as "the people's lawyer" in local television ads that ran in the '80s and '90s.
7. Uche Uwahemu
Small business owner
A newcomer to Richmond politics, Uche Uwahemu ran unsuccessfully for mayor in 2014. Originally from Nigeria, moved to Richmond in 2002. He's served on several nonprofit and public sector boards including the Richmond Workforce Investment Board, the Contra Costa Economic Opportunity Council and the Greater Richmond Interfaith Program. In 2012, Uwahemu was elected as a delegate to the Democratic National Convention representing Contra Costa County District 11.
8. Melvin Willis
Community organizer
Melvin Willis is the youngest candidate vying for a seat on the Richmond City Council. He served as a Richmond Planning Commissioner from 2012-14. For the past six years, the Richmond native has worked as a community organizer with Alliance of Californians for Community Empowerment (ACCE).
9. Cesar Zepeda
Senior Marketing Associate
Cesar Zepeda is a newcomer to Richmond politics. He's the president of the Hilltop District Neighborhood Council. He is also the president of founder of the Hilltop District Homeowners & Stakeholders Association, a resident and business association. He's a cofounder of the first known LGBT organization in Richmond.
Born in Mexico, Zepeda moved to the United States at age 8. He attended Richmond High and Contra Costa College.
Source: Candidate information is from information on their individual campaign websites and statement of qualification documents submitted to the city clerk.
This is the first in a series of stories Richmond Pulse will produce covering the Nov. 8 general election. Pick up our print edition, visit us online at richmondpulse.org or follow us on Facebook and Twitter.