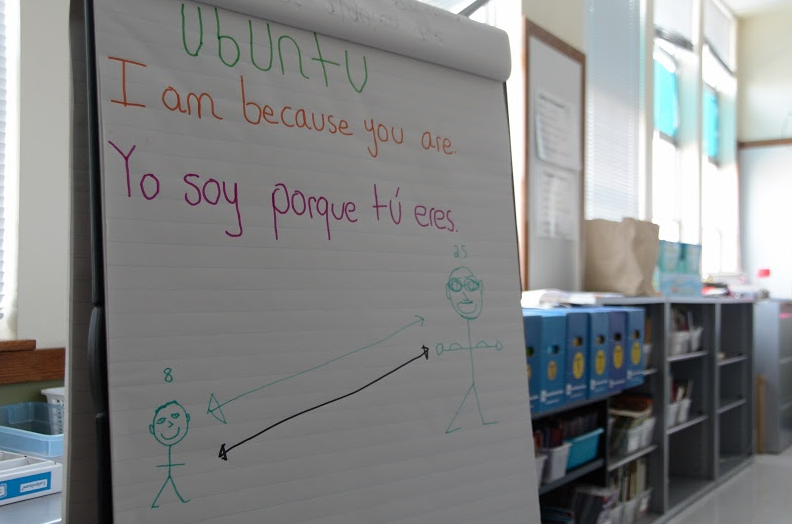 23 Sep

California Voters Could Reverse Ban on Bilingual Education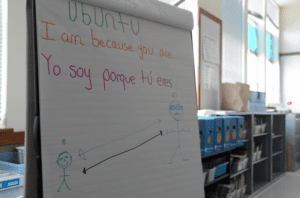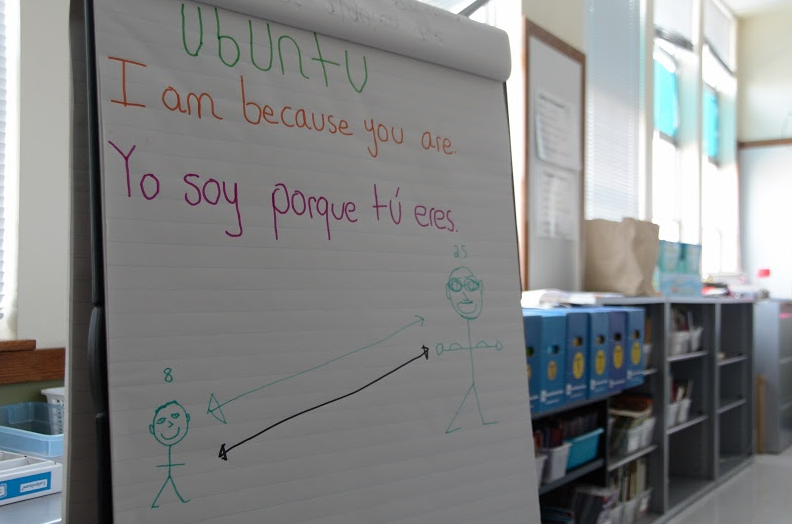 News Report, Mitzi Perez
Nearly 20 years after California voters banned bilingual education, the issue is back on the ballot. And this time, voters could reverse the ban.
The reason? California is not the same state it used to be.
It was 1998 when voters passed Proposition 227. Under the law, English Language Learners were moved from special ELL classes to regular classes once they had gained a grasp of the English language. Under the law, the special classes could not last more than a year.
This year, bilingual education is back on the ballot.
Proposition 58 would allow a wider set of learning opportunities for English learners, essentially reversing the ban on bilingual education programs.
This proposition would allow parents to decide what kind of language program best suits their child. This is expected to impact not only English learners, but also all other students, since families would have more options to enroll their children in alternative language settings, like dual-language immersion and bi-literacy programs.
"There has been a rebalance in the system of education," said Dr. Raphael Sonenshein, executive director of the Pat Brown Institute for Public Affairs at California State University, Los Angeles.
"1998 was a battle over identity," he says. "But in the 2000s, Democrats win by a two-thirds majority in regard to liberal policies, such as climate change and Obamacare. Latino voters and young voters have shifted the landscape."
There also has been a strong shift in the way that educators, parents, and politicians have addressed the needs of bilingual students since 1998. California overall has become more open-minded about multilingualism in the classroom, and there's also been a demographic shift that has brought with it changes in attitudes about immigrants.
That's not true of everywhere else in the country, where concerns about immigration loom large.
"The United States today is like California in the 1990s," says Sonenshein, referring to anti-immigrant attitudes. "[But] in California, there is recognition that the debate is over. California is now a different state than it used to be."
Jesus Galindo is a third grade teacher at Lincoln Elementary in Richmond, which has an English Language Development program for the more than 60 percent of the school's students who are English learners. Galindo, a UC Berkeley graduate originally from Los Banos, agrees with Sonenshein – with some caveats. "More people are becoming open-minded, but I think we need to reflect on what happened in 1998, with the passing of Prop. 227. That mentality and mindset are still present [in other ways]."
Galindo thinks that the anti-immigrant sentiments of the '90s have caused lasting damage. "When you spew language of that nature, it's oppressive and it rubs off on the kids, and they start to deny their cultural inheritance."
"I refer to my kids as the children of the storm," he says. "In the environment in which they live, play and go to school, there is a lot of adversity. [But] not only do they have a tremendous amount of consciousness, but also tenacity and perseverance to constantly survive and thrive."
Currently, Washington Elementary is the only school in West Contra Costa with a dual immersion program, which allows students to learn through their native language alongside their target language.
If Prop. 58 passes, it could mean more programs like this one.