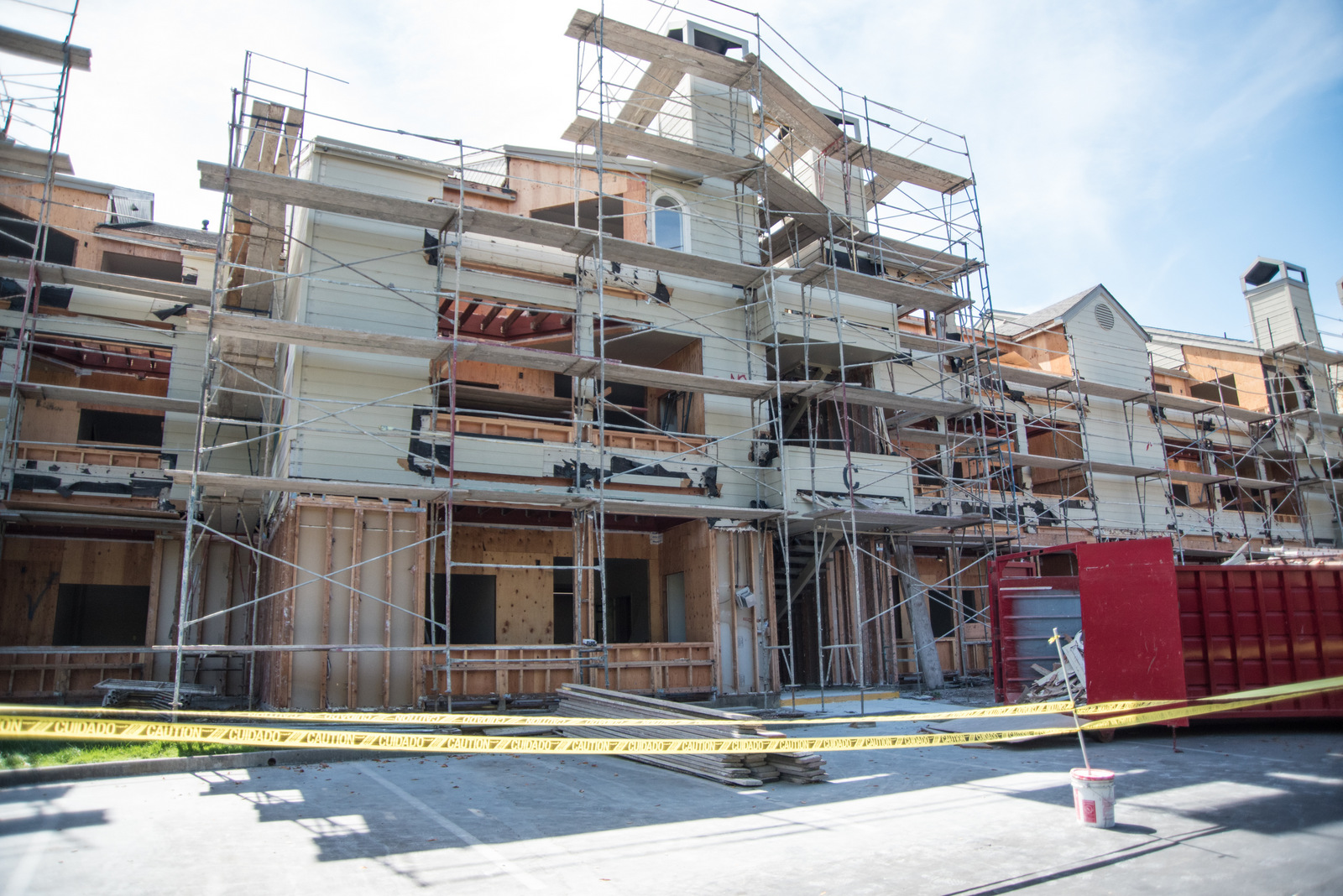 24 Sep

Tenants Face Eviction Before City Votes on Measure L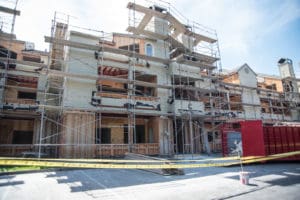 News Report, Malcolm Marshall • Photos, David Meza
Over 100 tenants of the Creekview condominium complex at 3535 El Portal Drive have 60 days to find a new home.
They are being forced to move out as a result of a mass eviction by the complex owner, PMI Property, a Beverly Hills investment company.
PMI gave tenants until October 15 to vacate the property so the apartments can be renovated due to extensive mold damage.
But tenant Eric Hattrup believes Richmond's November ballot Measure L, which would limit evictions and impose rent control, is the other reason he and other tenants are being thrown out now.
It's a convenient time to evict renters, he says, before the city can pass rent control and limit evictions.
"I'm very mad, at ownership and management," Hattrup said.
Finding a new home has been tough, says Hattrup, who has lived at Creekview for two and a half years in a two-bedroom apartment with a roommate. He works two jobs and only has one day a week to look for a new apartment.
He remembers dealing with repairs from water moisture and mold in Creekview's Building H back in 2014. At that time, he says, he was moved from a one-bedroom to a two-bedroom right up against building H.
"Ever since, it's been six days a week, 12 hours day of pounding against our windows," said Hattrup. "Several times we complained and tried to work out deals with them. They said, 'You don't like it, move out.' And we had nowhere to go, so we stayed."
Hattrrup was one of many tenants who showed up at the Sept. 13 City Council meeting to voice their support for a proposed emergency 45-day moratorium on evictions in the city. That night, the Council voted against the moratorium. Mayor Tom Butt and Councilmembers Nat Bates and Vinay Pimplé voted against it, while Gayle McLaughlin, Eduardo Martinez, Jael Myrick and Jovanka Beckles voted in favor.  
"After that, I found out that two of the council members were landlords. I didn't know that," said Hattrup.
Public records show that the California Apartment Association/Political Action Committee also gave $1,000 in political contributions to Mayor Tom Butt this year.
A rent-control ordinance was approved by the Council in August 2015, only to be repealed after a petition drive garnered 7,000 signatures against it. The petition drive was led by the California Apartment Association.
There has been plenty of contentious debate in town on the issue ever since.
Proponents of rent control say it's needed to order to slow gentrification and displacement in Richmond. Opponents, including Mayor Butt, say the solution lies in addressing the housing supply.
The debate isn't unique to Richmond.
As people throughout the Bay Area deal with rising rent costs, five other Bay Area cities — San Mateo, Oakland, Burlingame, Mountain View and Alameda — will also be voting on rent control measures in November that look to protect tenants.
In his E-forum, Mayor Butt wrote, "In the end, rent control and just cause, if it passes in Richmond, may benefit a few people for a while, but in the long term it will hurt Richmond renters and the City of Richmond big time. The people who drafted and now back the Richmond Fair Rent, Just Cause For Eviction and Homeowner Protection Ordinance are well meaning and compassionate, but they don't understand real estate economics, the real estate marketplace or the construction industry. They continue to put ideology ahead of practicality."
Zak Wear, coordinator of Fair and Affordable Richmond, a coalition of more that 20 organizations working to pass Measure L, says rent control is the most effective way of stabilizing communities against the boom-and-bust market cycles that we see in California.
"Rent control means we get to stabilize our neighborhoods in Richmond," said Wear. "It creates economic ripple effects that strengthen the entire community. It's not just about capping rent. It creates a rippling effect of health and public safety and stability of our schools. That's why we're choosing to enact this."
In the case of Creekview, Wear says, "Hundreds of our neighbors are being evicted by a landlord who is a multimillionaire," referring to Scott Sternberg, owner of PMI Property.
"He is choosing to evict primarily African-American families and families of color when it is absolutely needless."
Though PMI says renovations are needed, Wear said that some longtime Creekview residents are questioning the timing of renovations, noting that the problems have been around for years.
Kaushal Rana has been living in the Creekview Condominiums in Richmond for about a year and a half now. He shares a two-bedroom apartment with his mother and father and pays $1,690.
"I'm definitely mad," said Rana. "So are others, but there is nothing to do."
Rana says representatives from Alliance of Californians of Community Empowerment (ACCE)  spoke to his father and other tenants, encouraging them to stay and telling them they had rights. "They were telling us, 'You don't have to move, they can't force you to leave,'" he said.
"But if we don't leave, they say they're going to charge us $50 a day. So there's a risk."
"We're fighting for their right to stay," said Edith Pastrano, an organizer for ACCE. Pastrano says the group got involved when tenants asked them for help.
"One of the tenants came to one of our clinics that we hold," she said. "Many of them are families and people who have lived there for years."
Pastrano said ACCE is organizing about 20 families at Creekview to stay and fight the eviction. For some tenants, she says, the only choices are stay, sleep on someone's couch, or take their chances on the street.
But Rana still has questions. "They say they're going to charge $50 a day. And if we don't pay, then what?"
For now, his plan is to move. He's currently looking for a new place, hoping to end up in the South Bay.
Thankfully, Hattrup says he was able to find a new home close by in El Sobrante.
"I'm one of the lucky ones," he says. "Thank God I was saving money, because if I wasn't saving money, I wouldn't be able to move."