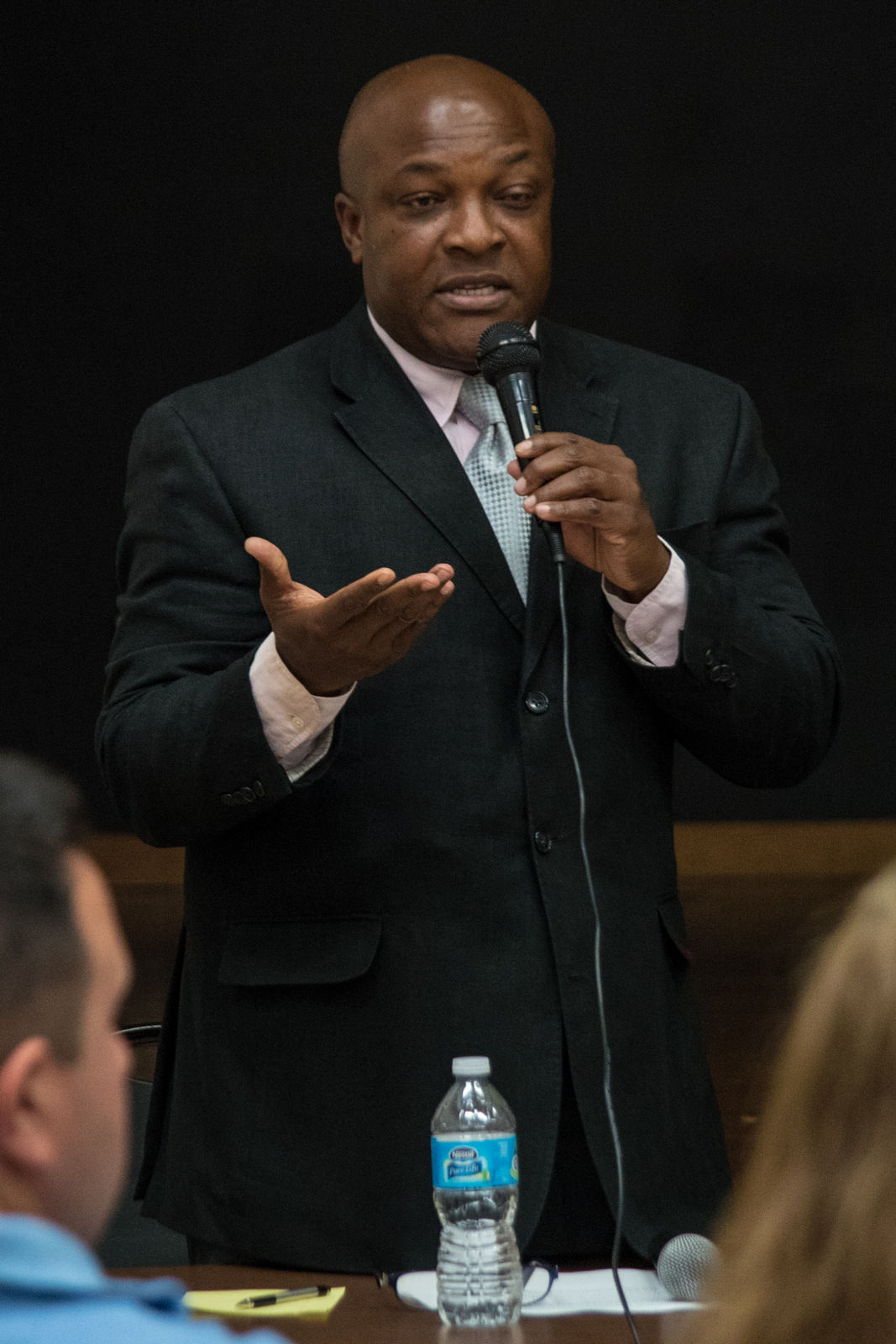 21 Oct

Uche Uwahemu: We Are at Risk If We Make the Wrong Choices This Time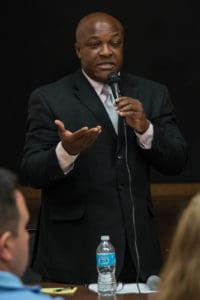 Interview • Nancy DeVille
Uche Uwahemu is a newcomer to Richmond politics who ran unsuccessfully for mayor in 2014. He is the president of Cal Bay Consulting Group, a strategic planning organization for businesses and non-profits. He has also served on several nonprofit and public sector boards including the Richmond Workforce Development Board, the Contra Costa Economic Opportunity Council and the Greater Richmond Interfaith Program. Uwahemu recently spoke about his views on where Richmond is headed and what's at stake for the city in this election.
RP: Why are you running for a seat on the Richmond city council?
Uche Uwahemu: I ran for mayor in 2014 and one of the reasons I ran was I thought we were headed in the wrong direction. Many people were being left behind in terms of the economic opportunities or in our school system. The housing issue was something I was concerned about and wanted to see more development in Richmond.
I'm hoping voters will pay attention and look at credentials of people running for office. They should select candidates who are capable of moving us forward. More than ever we are at risk if we make the wrong choices this time.
RP: What experience do you have for this position?
UU: I serve on the Richmond Workforce Development Board, GRIP's board (Greater Richmond Interfaith Program) and for three years I've served on the Contra Costa County Economic Opportunity Council. I'm a smart business owner and probably the only candidate that can actually bring experience of working in the private, public and nonprofit sector. I have very diverse experience that I think can create value for Richmond.
RP: What two issues need immediate attention in Richmond and how will you address them?
UU: The number one issue that needs attention is our budget. We are not balancing our budget. We have to create more revenue so that we can balance our budget. That is a crucial issue because our credit has been downgraded twice. The next time we could potentially go bankrupt. So we want to make sure our budget issue is in the right place. More than ever we really need to have people there with the experience that really understands complex municipal financial issues. Not many people on the current council understand that.
Housing is the second issue that needs attention. For a community like Richmond, many people are moving out. We need to create more affordable and market rate housing. I want to bring investors to Richmond that can actually work on this issue.
RP: What are you views on the proposed rent control ordinance?
UU: This ordinance is not the solution to the housing crisis. I've supported rental protection in the past and I'm an advocate for housing. I don't support the measure because it really doesn't address the bigger issue that we are dealing with here in Richmond.
RP: How will you work to bring more jobs to Richmond? 
UU: I'm on the Richmond Workforce Development Board and we have been responsible in bringing Amazon and the Whole Foods warehouse here. We are responsible for and working with UPS to expand their warehouse. Altogether we have created over 5,000 jobs in that collaborative effort. Renovating downtown will not only bring affordable housing to Richmond, but also provide jobs. I also want to expand our port operation. The port should be an economic engine. If we can expand the port operation, we can create lots of jobs.
RP: How do you imagine Richmond in 10 years?
UU: Richmond will look quite different in the next 10 years. We already see the population of African Americans going down fast and in the next 10 years we will probably drop to 10 percent. It's scary to imagine that but what will happen if we pass this Measure L. If you look at San Francisco, Oakland and Berkeley, they have similar measures and the population of African Americans has gone down. This rent control that people thinks helps, actually gentrifies the population. I'm not excited to think about what it will actually look like.
This interview has been condensed and edited for length and clarity.