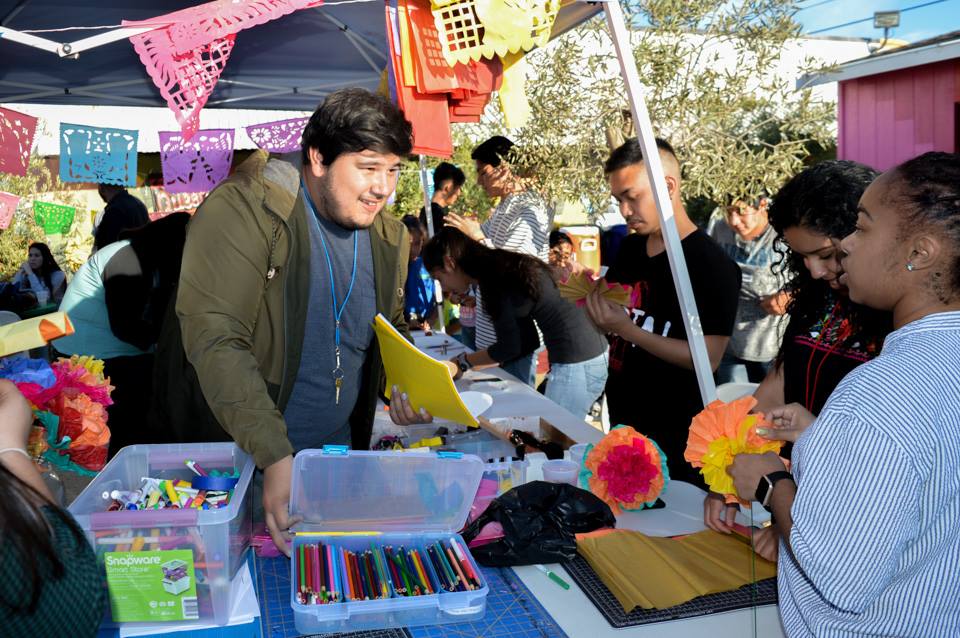 24 Oct

RYSE Hosts Chican@/Latin@ Lounge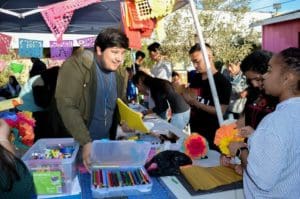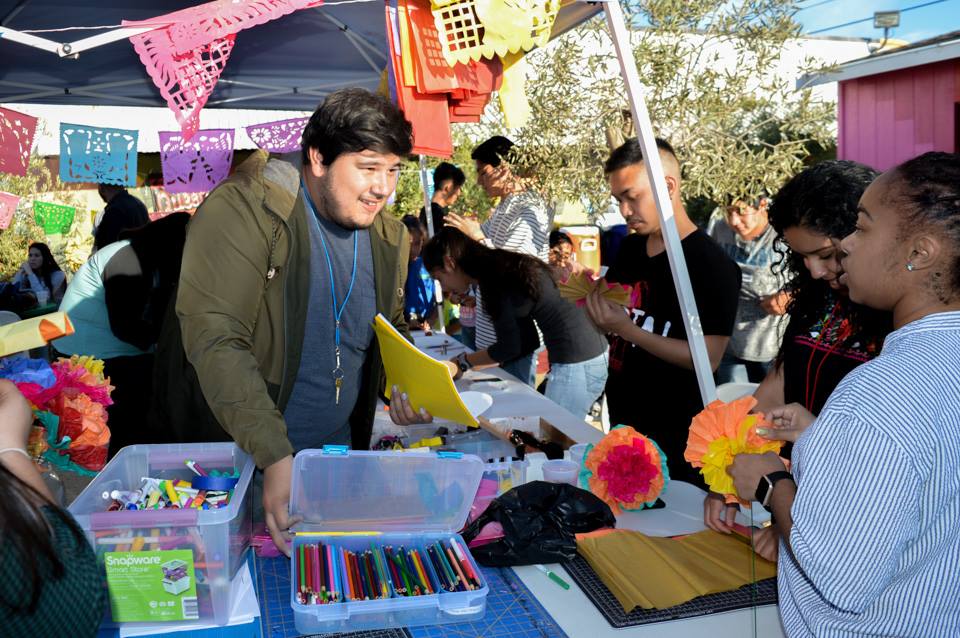 By Ronvel Sharper | Photos by Diana Diaz Noriega
Richmond's RYSE Center celebrated Latino Heritage Month with its own special event aimed at showcasing Latino culture and expressing the different intersections in Richmond's Latino community.
The first ever Chican@/Latin@ Lounge event on Sept. 23 gave attendees a taste of Latino culture, literally. Along with some great Latin American cuisine made by young people and their parents, there was salsa and merengue music. There was also a cultural treasure quest, which was a like a scavenger hunt, where participants answered questions about topics like the roots of Latin America, Latino identity and Afro-Latinos. All of the materials were in English and Spanish.
"This was the big first event of a new support group we started here at RYSE," said Valerie Jameson, co-organizer of the event. She said the Raza group at RYSE, which is open to all RYSE youth, came out of a need expressed by young people.
Although the RYSE Center has special groups that meet weekly focused on African- Americans, LGBTQ youth, young men, and young women, there had never been a group focused on Latino youth. Some young people felt that they needed a small, supportive group environment to engage in discussions around their culture and history.
Richmond is roughly 40 percent Latino and many are predicting that number to increase in the coming years as the city's demographics change.
Jameson says RYSE has traditionally celebrated Chicano/Latino heritage during the month of September, but said this year was different. "There had never been a big event of this magnitude for this month," she said.
Jameson, 24, was one of the original RYSE Leadership members, an organizing team that leads events and workshops, back in 2009. After graduating from college, she came back to work in Richmond. With this event, Jameson said she wanted to create a legacy for Latinos in Richmond.
There was so much food and so many desserts at the event – chicken, beans, tortillas, horchata, pan dulce (sweet bread). But it wasn't all about the food. The event was educational as well, from traditional dances to spiritual ceremonies. In one of the spiritual ceremonies, a man from Belize and woman of Mexican descent held urns, and out of the urn, sage and copal smoke escaped from the top. As the man was praying and talking about principles and themes of Mayan, Aztec, and other indigenous cultures, the woman asked participants to close their eyes, as she "smudged" the smoke over their bodies.
Local poets Jesus Huerta, Juan Camero and Diana Diaz performed in English and Spanish and were met with huge applause from the audience. A young man started beatboxing on the mic, and RYSE member Ashley Thomas sang a soulful song. Then the DJ started playing popular Latin American music and got everyone cheering and dancing. The crowd was diverse, including Salvadorans, Guatemalans and African Americans, all dancing, singing and eating together.
Jameson said the event was a success, with over 75 people attending. RYSE plans to make it an annual event for the entire community.