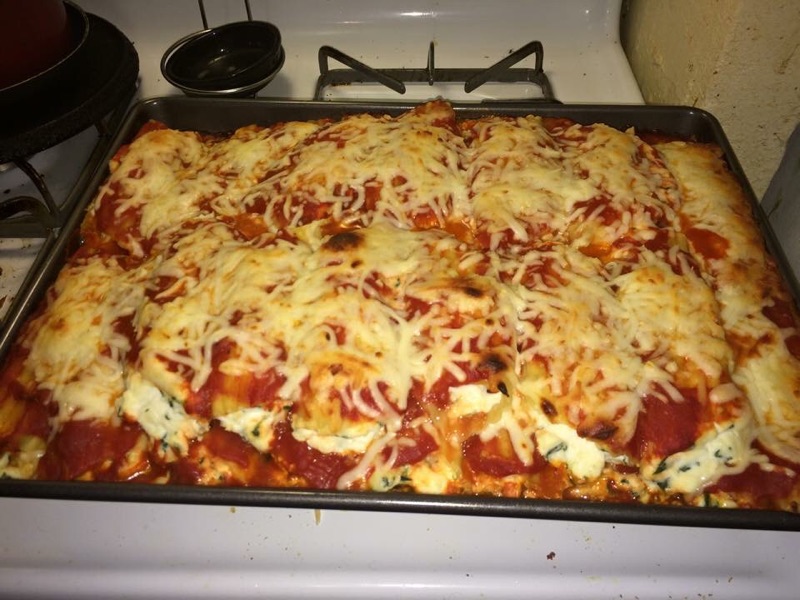 08 Nov

Dinner with Izzy: Baked Spinach Manicotti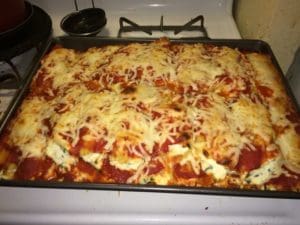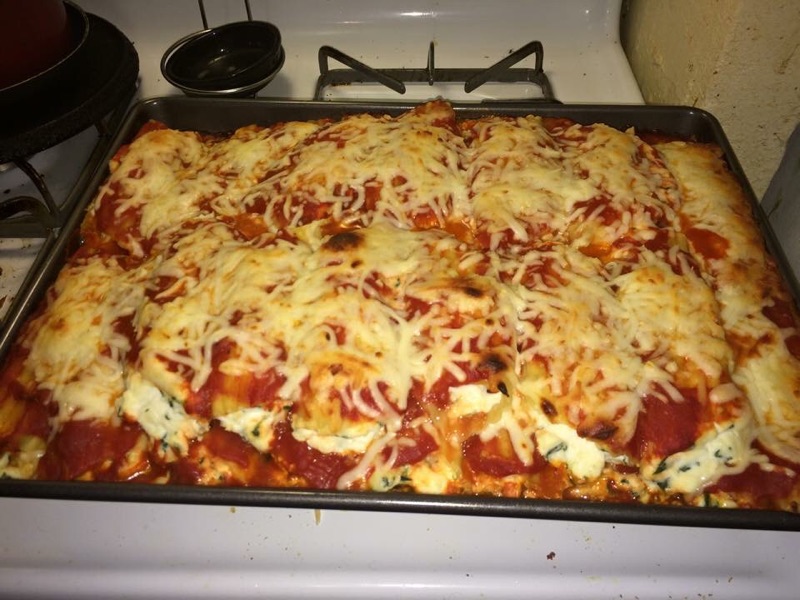 By Isabella Zizi
You could say I am "adulting." Even though I'm 22 and most of my friends like to go shopping or to clubs, I prefer a trip to the grocery store to get the ingredients for a delicious dinner.
Since middle school, I have baked cookies, cakes and cupcakes. It always made me happy to see people begging for seconds. I learned from my stepfather that when you make something with a positive mindset and love, you can taste it in the food, and that's what I do.
Then I started to expand my baking hobby into cooking family dishes. I have a taste for a healthy style of cooking. Health has always been a main concern for me because my family suffers from diabetes and I always try to encourage them to eat less fatty foods.
My favorite thing to cook is pasta. I have a family of five, and pasta is a no brainer; it is quick, full of flavors, and delicious.
My grandma used to cook "goulash," with macaroni, spaghetti sauce and hamburger meat, with a dash of salt and pepper, all mixed together.
Lasagna, spaghetti and ravioli are all great dishes, but I like to challenge myself.
I recently discovered Manicotti, which I would describe as extra large penne pasta. Inside, it is stuffed with ricotta and mozzarella cheese, and it's topped with spaghetti sauce and cheese and can be layered just like lasagna. Manicotti can be vegetarian, with your choice of spinach, mushrooms or zucchini, or you can add hamburger to the spaghetti sauce.
This is my go-to dish to cook whether it is for dinner at home, having a few friends over for movie night or even for holiday potlucks.
For a family of four or more, here is what you need:
Two 8oz boxes of Manicotti noodles uncooked (28 shells)
2 lb spaghetti sauce (any brand of choice)
One 32oz Ricotta cheese
One large egg (lightly beaten)
Two 7 to 8oz mozzarella shredded cheese packs
(Optional) One 9oz frozen spinach
Directions:
Preheat the oven to 375 degrees and start boiling the water for the noodles to cook as directed on the box. (28 noodles is a lot, so it is alright to cook about 15-20 of them.) When the noodles are done, drain completely and rinse with cold water so that the noodles don't stick to one another.
In a big bowl, mix the lightly beaten egg, one bag of mozzarella cheese, and about 3/4 of the Ricotta cheese. (If adding in spinach, include drained spinach with the bowl of cheeses and beaten egg.)
I have tried to stuff the noodles in different ways, and the best result is using a large ziplock bag and cutting one of the corners off about 1 inch.
In a large glass casserole pan (or anything similar), spread a thin layer of spaghetti sauce at the bottom of the pan so the Manicotti doesn't stick to the surface. One by one, squeeze the ricotta mixture into the manicotti noodle and place on top of the spaghetti sauce in a line.
Don't feel bad if the noodle rips during this process. It's going to be eaten anyway! Be mindful of the amount of filling that you use for stuffing and how many noodles you have cooked.
Once the bottom row is packed, spread more spaghetti sauce on top of the noodles along with a layer of cheese. Repeat steps until there are no more noodles, sauce, or cheese left to layer.
Lastly, cover with foil and bake for 30 minutes. Let cool, and enjoy.
This can be served with a fresh salad and garlic bread or on its own.