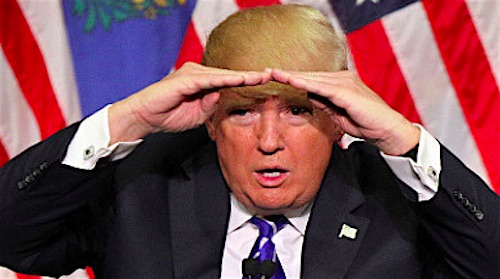 10 Nov

Youth Respond to President-Elect Trump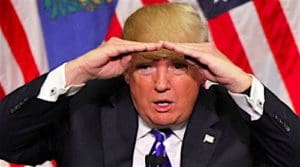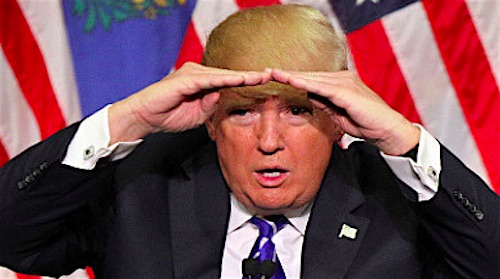 Commentary, Various Authors
EDITOR'S NOTE: Young East Bay residents reflect on what the election of Donald Trump means for their families and their view of themselves as immigrants.
I didn't want to focus too much of my time on the election because I was not supportive of either candidate. My nine-year-old sister asked, "How could anyone vote for someone like Trump?" And I couldn't find any reasoning to answer it… which saddened me, because a nine-year-old understood the hate and shame of our now president.
The concerns I have are for people of color, women, and the environment. I have friends who are undocumented, Muslim, and black, who fear what will happen within the next four years. Honestly, we shouldn't have to fear. As an indigenous person, my ancestors were resilient and fought hard for our culture, our land, and our rights to practice our traditions, so I feel now is another chance for this generation to do the same.
This just goes to show that "AmeriKKKa" expressed its true colors of racism, sexism and bigotry. I am not proud of the decisions that were made yesterday, nor will I forgive this country for a continuous fight of 524 years of colonialism and genocide for all of my Native peoples.
-Isabella Zizi
It's crazy how the majority of people have a negative reaction to Donald Trump winning the presidency. Today, I took my sister to school, and as soon as we reached the campus, you could hear parents talking about Hillary's loss to Trump.
I always thought that being in the position of president, you would have trust, care and respect. But when I passed by these elementary school parents, you could hear how much concern, fear and worry they felt, not just for their own family and friends, but for the country itself.
"I can't believe he won. Now all we have left is to hope for the better," I heard the mother of a second grader say.
I see people uniting and protesting. I am worried about my loved ones and every other family's safety. Will we live in fear and worry these next four years?
-Margelia Perez, 18
I haven't posted to social media because I did not want to add fuel to the fire. I did not want to remind families or my local community of the disappointment.
Yesterday, we elected a bigot, a racist, a terrible nominee for president. I will not forgive the baby boomers for making this choice. It has placed fear, anguish and anxiety in the hearts of many of the people I am close to, including myself. However, this rage and discomfort won't last long. It is the start of a revolution. Millennials will not remain quiet. There will be a surge of change in the coming years.
-Mitzi Perez, 22
I woke up at 5:00 am the day after Election Day, with my father asking me, "Guess who's our new president?" I said, "Hillary?" "Nope."
I threw the pillow over my head, hoping this was all just a cruel nightmare. But it wasn't. It was real. Both my parents just can't believe it. We had a whole discussion on what could have gone wrong, but it all just led to the same question: "Why?"
One thing is certain. Racism never died.
Trump is the epitome of racism and sexism. He's also a child, resorting to name-calling when under pressure. I feel that he's going to focus on his own businesses and not America in general. He went bankrupt several times. So what makes you think he knows how to run a country?
I honestly didn't expect Trump to win the election. I always hear people talking about how he raped women, demeaned them. He's also a racist, calling an entire race of people rapists and murderers. He even called for a group of teens to be killed for a crime they didn't commit decades ago.
Despite all of this, he still won. It's shocking, and shows that racism never died. My friends are all worrying about their families now, and some are just crying.
So, yeah, welcome to four years of hell.
-Ronvel Sharper
For 20 years living in this country, my family and I have held onto nothing but hope. Hope that maybe one day, my father would not fear driving because he could not get a driver's license. Hope that one day, we might be able to legally work in this country. Hope that I might one day go to college and be able to afford it.
Nothing but hope and resilience have been able to get us through the hard times of being undocumented immigrants in this country.
Thankfully, the California Dream Act passed in 2011 and I was able to afford college. AB 60 passed in 2015 and my father and thousands of other undocumented immigrants in California were finally able to get a driver's license. In 2012, Obama created Deferred Action for Childhood Arrivals (DACA) through executive action, allowing me and thousands of other undocumented students to get a social security number and work authorization.
Now, with Donald Trump as president and the Republicans in the majority in both the House and Senate, our progress as undocumented immigrants might be torn apart. We fought so hard to get where we are today only to have it all go away.
Thousands of families are fearing deportation. Many children fear losing their parents.
This feeling of anxiety hasn't gone away since Trump's victory. It's unbelievable the amount of people in America who think that me and the other 11 million undocumented immigrants should be deported. There are many people who think that we are not worthy of being called Americans after years of hard work and dedication that we have put into staying here.
My whole future is at Donald Trump's hands. This feeling of not knowing if I will lose my job, college and be deported from the place I call home is unexplainable.
But we won't give up. We have been fighting for too long, have made great progress and we will continue fight for our families.
-Brenda Contreras