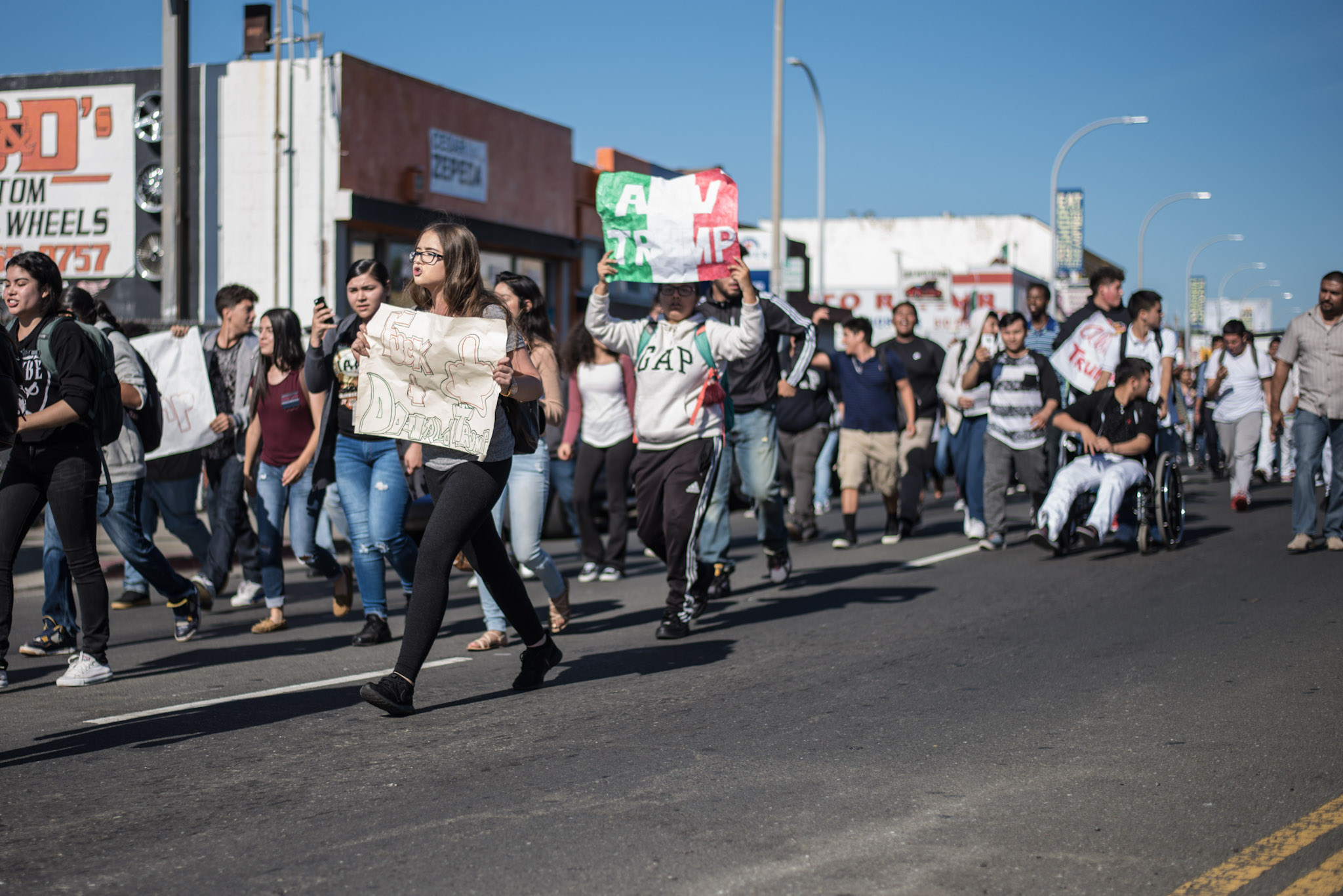 10 Nov

Walkout: Richmond Students Protest Election of Donald Trump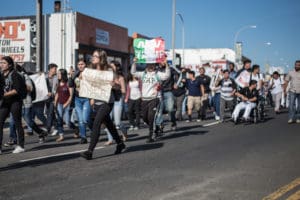 By Tania Pulido and David Meza
The day after Donald Trump was elected president of the United States, hundreds of Richmond students walked out of class in protest.
Students led a lunchtime walkout at Richmond High School, one of several Bay Area high schools, including El Cerrito, Berkeley High and Bishop O'Dowd in Oakland, that took to the streets in protest.
A small group of Richmond High seniors came up with the idea to walk out. Students marched down 23rd Street to Macdonald Avenue, where they joined with middle school students from Lovonya DeJean, and then walked on to San Pablo Avenue and Cutting Boulevard, where they were joined by students from Kennedy High and later by students from Leadership. During the walkout, students shouted, "F_ck Donald Trump," "He's not my president," and "It's time for change."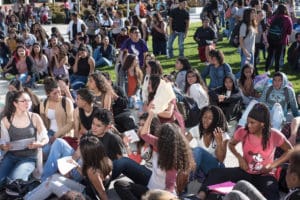 The walkout ended at Richmond City Hall, where everyone gathered on the grass and listened to more than 20 youth speak about how the election of Trump would impact their families. Many spoke about the need for unity.
For many students, this was their first walkout.
"I'm here because I feel like it's unjust for our country to be run by someone who has no political experience, who has been so racist… just spreading hate around the whole world," said Crystal Pantoja, 17. "Although I did not vote, I feel like my voice matters."
"We are supporting the people who came here from other places to have a better life," said Viviana Guerra, 15.
"We don't come out here to do bad stuff," she said. "We come out here to do better. I don't know why Trump is really racist about us. We're over here working hard. Our parents wake up really early and come home really late, not even spending time with us."
"It's just not fair. He shouldn't be president," Guerra said.
Kennedy High School student Ameer Lakrizy, who is Muslim, said he was concerned about the reality of a Trump presidency. "Only God knows how he became president. It's bad for me; it's bad for us," he said.
"Am I going to have to wear a badge, be sent back to my country? Are my Latino friends going to be sent back over a wall?" asked Lakrizy.
Lakrizy encouraged other people to keep speaking up. "Our voices have to be heard. Mine and everyone's," he said.