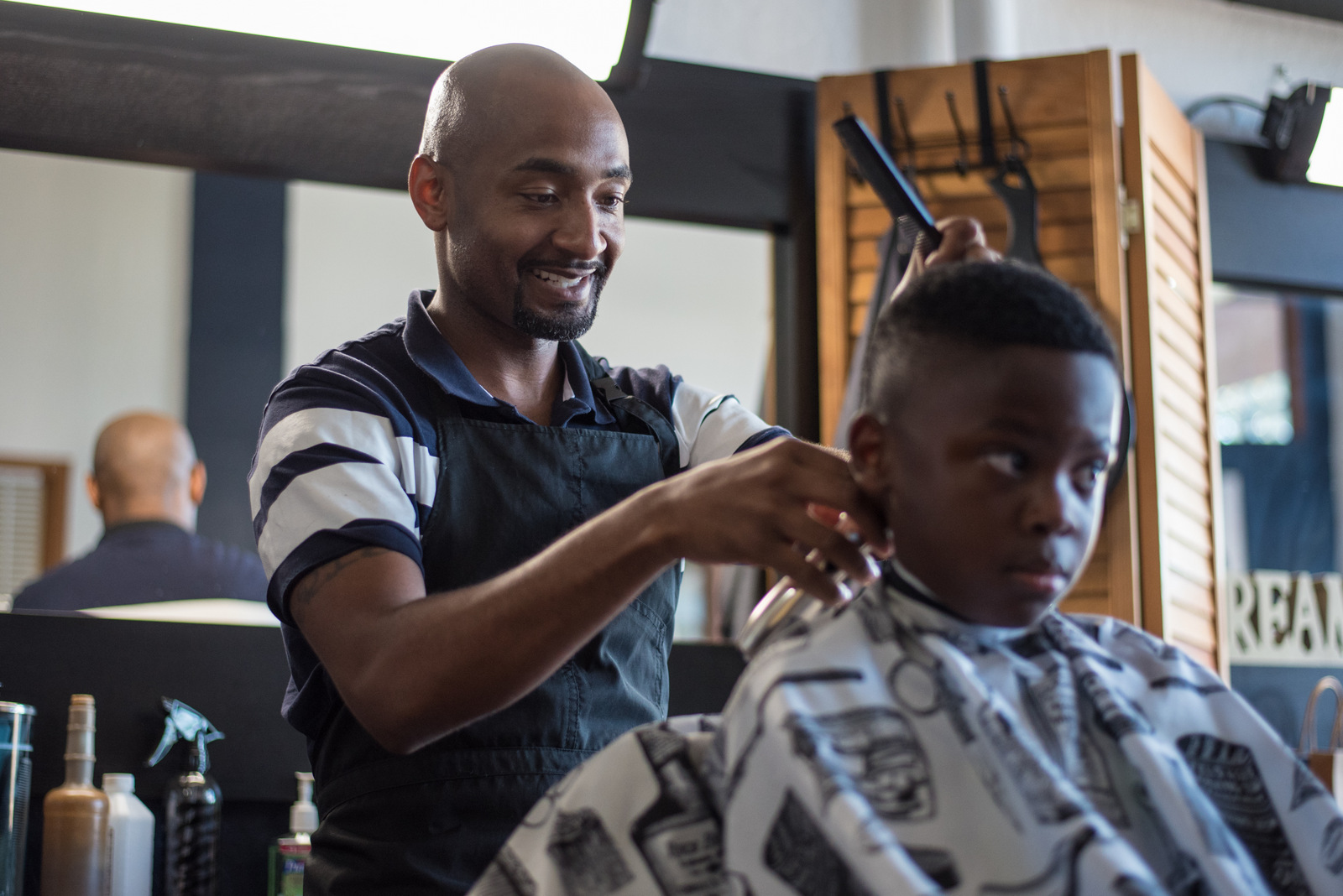 29 Nov

New Barbershop with Vintage Look Opens in Point Richmond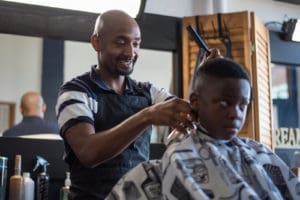 By Nancy DeVille
Five questions for Daniel Webster, owner of Cuts 1st Class in Richmond. The new barbershop with a vintage look and feel opened in October in the Point Richmond neighborhood.
Why did you decide to launch your own barbershop in Point Richmond?
I live in Richmond so I knew eventually I wanted something close to home. I knew I eventually wanted my own shop. It was time for a change and for something different.
At first I thought Point Richmond would be too far for my customers to travel, so I started looking in Downtown Oakland, Emeryville, Lake Merritt or Berkeley so I could make everyone's trip shorter. Some of the buildings I couldn't afford and the others, the landlords didn't want a barbershop. I'm familiar with Point Richmond and I saw a 'For rent' sign here. I wasn't too sure about the location because I'm used to being near a high school, a mall and a place where you can get a lot of traffic.
But I love it out here. I have several places to eat, Keller Beach and everyone is friendly. It's just nice all the way around.
Business has been great and at least 85 percent of my customers followed me.
The area has been good to my business.
What can customers expect when they visit Cuts 1st Class? 
I have a vintage look here. It's a peaceful shop where you can relax. And we have a lot of conversations outside of sports. Women and kids can come and feel comfortable here.
What are your future goals for the business?
I would love to expand and have another shop somewhere in Richmond. I would want to give someone else an opportunity like I had coming right out of high school. I'm planning to bring on two other barbers. And hopefully I can learn more about the business to be a better barber and business owner. I also want to offer my customers more specialty services. Barbering has changed and there are so many more services you can offer besides a simple haircut.
How did you get started cutting hair?
I was in the eighth grade when I started cutting my own hair. We had a pair of clippers at my mom's house just sitting underneath the sink. One day I just picked them up and once I got a little better at cutting, people started noticing. A couple of my friends from school were asking, 'Where did you get your hair cut?' When I told them I did it, they started asking if I could cut their hair. But the problem was I had never cut anyone else, so I just told my friends that we can try. In high school at Fremont High, I had a lot of people I could practice on. I didn't even have a price list, but the next thing I knew, people started knocking on the door. I was cutting in the kitchen, the bathroom and my bedroom. Sometimes we would go in the gym or bathroom at school during lunchtime. Eventually my parents bought me some professional clippers for Christmas and that helped out a lot.
After high school, I attended Laney College for a few classes. Then a buddy suggested I go to barber school. After completing barber school, I started at Eastmont Barber Shop in Oakland in 2000 and I worked there for 16 years.
What do you enjoy about being a barber?
I enjoy meeting people and making them feel happy from the work I've done. There's freedom in being your own boss and setting your own schedule and I really like that. Barbering is something that I would recommend for those who don't plan to go to college.
If you go:
Cuts 1st Class, 147 W. Richmond Ave. Suite A in Point Richmond, is open from 10:00 am – 7:00 pm Tuesday, Thursday and Friday, 10:00 am – 3:30 pm Wednesday, and 8:00 am – 5:00 pm Saturday.
Haircuts are $30, $35 with a shave, and $20 for kids.
For more information or to make an appointment, call 510-679-2887 or visit http://cutsfirstclass.com.