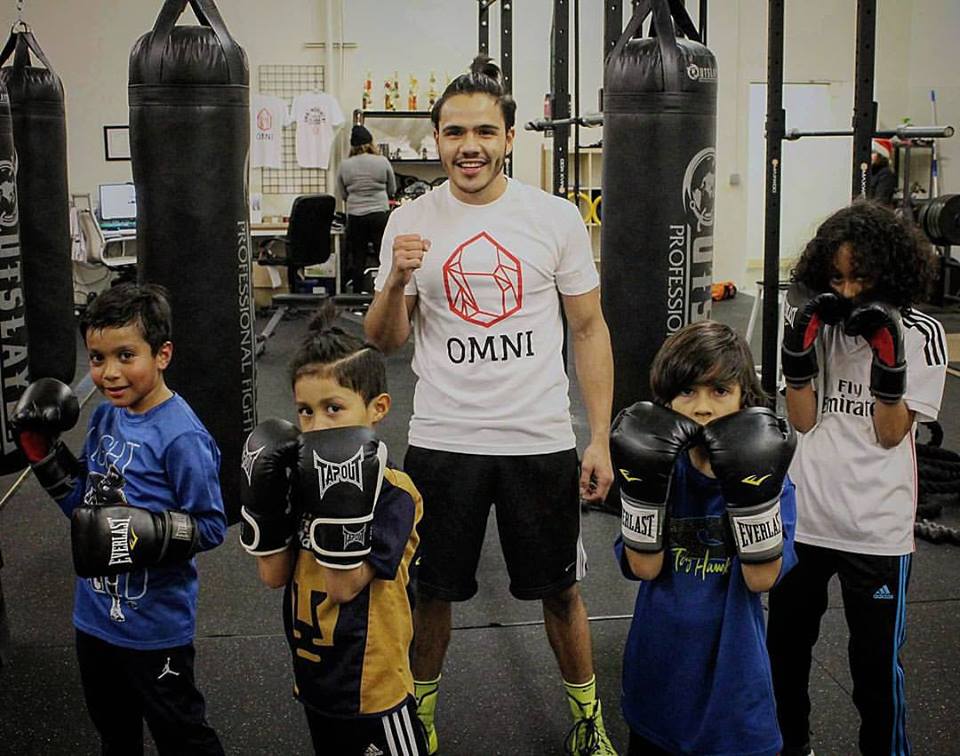 19 Dec

Finding Mindfulness Inside the Ring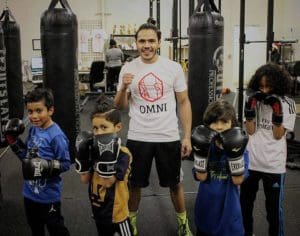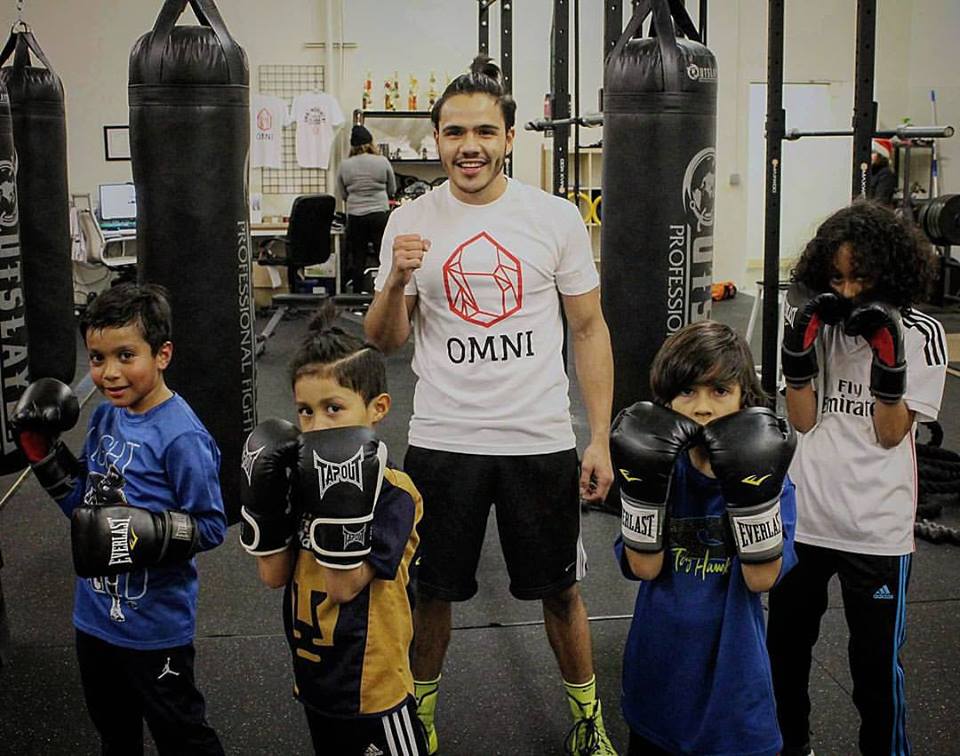 Story by  Mitzi Perez | Photo via facebook
"I feel I was put on this planet to fight," says Jonathan Perez, 23, a boxing coach at Omni Movement in Richmond.
Perez, who is better known as Jonny, also works with the Mindful Life Project, where he helps teach the concept of mindfulness to elementary school students in Richmond. But his life did not always look as promising as it does now.
A Richmond native, Perez grew up in a poor household. His father used drugs and left the family when Perez was still young. He remembers school feeling like prison. "I got made fun of because of my shoes," he says. "I felt like I had to become hard … I felt like I always had to put up this front so no one knew what was going on with me."
"I was getting kicked out of class a lot. Then it just started to be a pattern and a normal thing," he says.
He got into his first fistfight in sixth grade. Not long after that, he started "partying," he says.
After that he graduated to criminal activity, such as stealing cars, telling himself that he didn't have a problem.
Then one day he watched his older brother get arrested for attempted murder. His younger brother had also been arrested and sent to Byron Boys Ranch. "Both of my brothers were gone and it all hit me, " he said.
Perez realized that he was hurting his family by remaining on the run. He wanted to return to be with his family as soon as possible. So he decided to turn himself in for grand theft auto when he was 18 years old. He was released about a month later and did another month on house arrest with the condition he get a job or go to school. He decided to do both.
In detention, he says, he didn't get much help. He says that kids' mental health needs were mostly treated with prescription medication like Adderall, which is used to manage attention deficit disorder. As for the adults in charge, he says, "You could tell that some cared and others did not."
When he was locked up and going to a court school, he says, "It felt like a daycare. I was receiving first and second grade level assignments at the age of 16."
When he was released, he came back to Richmond and started a new chapter in his life. Through youth mentor Richard Boyd, he got involved with the community garden program Urban Tilth and the Safe Return Project, which helps formerly incarcerated people adjust to life after prison.
With the help of the local LEAP Center in Richmond, Perez was able to get his GED and study at Contra Costa College.
He started reading about the concept of mind, body and soul – and also giving back. He credits this with improving his self-confidence.
"It also helped me get the confidence to take boxing more seriously," says Perez.
He had discovered his passion for boxing through an afterschool program at Richmond High years before. He says boxing helped distract him from things he was stressed about.
"You have to have discipline as a boxer," he explains. "The discipline of boxing has made me a better person."
Then he began working with Mindful Life and started meditating every day, combining his athletic ability with his newfound mental and spiritual strength.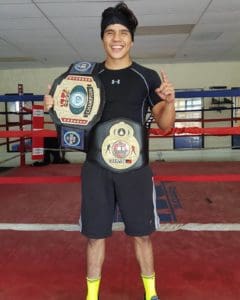 "I always train and when I meditate, I train a part of me that you can't really see. It helps me control my actions and do the right thing over the wrong thing," Perez says.
He credits meditating with being able to mentally slow things down in the ring.
"With mindfulness, I'm able to control myself more. Now, before I react I think."
He is also able to focus on his breath, something he says can help him win a fight.
"In boxing, it's easy to let your emotions get the best of you. You'll forget about your breath and you can get knocked out," he says. "If you can win the battle of breath and take the other fighter's breath and energy, you can win the fight. Your breath is everything."
Perez is a local boxing hero himself, winning two championship belts – 2014 Ringside Champion and 2015 Oxnard PAL Champion.
He sees his work with Mindful Life as related, bringing together his love for boxing, kids and community.
"I get to influence and inspire them," he says, "teaching how mindfulness — being in the present and in the moment without judgment — can affect their lives."
He hopes to go professional as a boxer in 2018, and also wants to open his own gym in Richmond for young people to learn boxing as a way of bringing discipline into their lives.
The reporter/writer is part of a writing workshop with New America Media funded by the Zellerbach Family Foundation.